wright flood insurance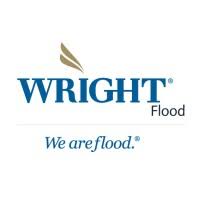 Wright Flood provides flood insurance, excess flood coverage, and leading industry expertise, earning an A- (Excellent) rating from A.M. Best. Through federal flood insurance and the National Flood Insurance Program (NFIP) we provide policies to protect homes, businesses, and their contents from flood disasters. But more important than providing policies, at Wright Flood we take pride in offering more support, greater expertise, and our ongoing commitment– especially at the time of flood loss with our exceptional claims services
As the largest provider of federal flood insurance (NFIP) policies in the U.S., Wright's flood roots date back to the inception of the Write Your Own (WYO) Flood Program in 1983. In 2011, Fidelity National Flood became a member of The Wright Insurance Group under the new name, Wright Flood.
They have been there to help communities recover from local floods and large disasters, like Katrina, Wilma, and Irene. Wright flood is there when you need us and we think that's the measure of the right relationship.
Insuring a home, business, or property from a catastrophic flood loss can be confusing. Wright Flood's focus is federal flood insurance and excess flood insurance. they are committed to helping property owners and their agents assess their flood risk and properly insure it through the National Flood Insurance Program (NFIP).
(Free No Obligation quotes No B/S Calls or spam emails)
When you purchase flood insurance from Wright Flood you get a policy backed by FEMA. We are A.M. Best rated as A- (Excellent) for our financial strength. And we'll be servicing your policy even as others in the marketplace come and go. Wright does not outsource flood policies. We confirm your policy underwriting to ensure any future claim can be settled as quickly as possible by our claims management.
 Flood insurance helps you to recover from damage resulting from rising water.
• Protects buildings and property/contents from flood loss.
• It provides financial security to your family or business.
• Meets all lender mandatory flood insurance purchase requirements.
• Pays out regardless of any federal disaster declaration.
• Assures your eligibility for flood disaster aid.
• Assists you to mitigate flood loss in the future.
We serve more flood policyholders than any other Write Your Own (WYO) insurance in the nation. Wright Flood administers flood insurance and settles flood claims only in full compliance with NFIP underwriting requirements.
flood insurance agents sell federal flood insurance through more than 17,000 independent agencies across the US. As a WYO company, we understand and follow the specific underwriting and program rules of the National Flood Insurance Program (NFIP). Wright insurance policies are backed wholly by the US Government, and subject to congressional legislation, administered by the NFIP through FEMA, a division of US Homeland Security.
Flood insurance:
It is available to property owners in all 50 states located in over 21,000+ participating communities across the US.
• For homes, businesses, condo units, renters including single-family, multifamily, condominiums– residential or commercial.
• All flood zones whether your property is deemed at high flood risk or considered low to moderate flood risk.
• All building types including those with basements or enclosures, on a slab or a crawlspace.
Covers direct loss from rising water up to the limits allowed by the NFIP.
Building.
• Residential building coverage maximum limit is $250,000.
• Commercial building coverage maximum limit is $500,000.
Property/contents.
• Residential property/contents maximum limit is $100,000.
• Commercial property/contents maximum limit is $500,000.
As the largest provider of federal flood insurance (NFIP) policies in the U.S., Alaska, Arizona, California, Colorado, Connecticut, Delaware, Florida, Georgia, Hawaii, Idaho, Illinois, Indiana, Iowa, Kansas, Kentucky, Maine, Massachusetts, Michigan, Minnesota, Mississippi, Missouri, Montana, Nebraska, Nevada, New Jersey, New York, North Carolina, North Dakota, Ohio, Oklahoma, Oregon, Pennsylvania, Rhode Island, South Carolina, South Dakota, Tennessee, Texas, Utah, Vermont, Virginia, West Virginia, Wisconsin, and Wyoming
Excess Flood Insurance Coverage.
Wright Excess flood insurance extends flood coverage amounts beyond the maximum limits of federal flood insurance.
• Covers property value higher than the NFIP limits.
• Builds additional coverage onto your existing Wright Flood policy.
• Allows you to insure up to the full replacement cost of your building, subject to underwriting guidelines.
• Adds additional coverage for property/contents as well.
• Similar coverage and exclusions as the NFIP policy.
• Underwritten by Wright Flood Insurance Company *.
* As the financial underwriter, Wright Flood Ins.