umbrella insurance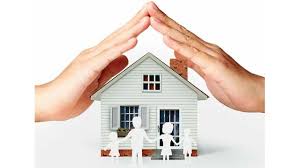 You might think your home and auto insurance offer more than enough coverage, but if you're wrong, one very bad day could wipe out your wealth. That's what an umbrella policy is designed to prevent
Umbrella liability insurance is a type of liability insurance available to individuals and companies protecting them against claims above and beyond the amount covered by their primary policies. If your liability coverage isn't enough to cover the damages of an accident or an incident on your property, a personal umbrella insurance policy kicks in when your other liability underlying limits have been reached. In other words, an umbrella policy can protect you when your automobile or homeowners liability insurance is not enough
How Much is Umbrella Insurance?
How much you pay for umbrella insurance depends on several factors, most importantly the amount of coverage you buy. Insurers typically set minimum limits on this type of insurance, such as $1 million, but you may have the option to raise that amount to $10 million or higher. Premiums can range from $150 to $300 per year for a $1 million in umbrella coverage, according to the Insurance Information Institute (III), but can be higher depending on how many homes, vehicles, and persons you're insuring. You may also be able to get a discount by bundling your umbrella insurance with other types of policies through the same insurer
Although you can get excess liability coverage on an existing policy, the main difference between excess liability and an umbrella policy is that the umbrella extends to automobile or other broader protections.
For example, if you only have excess liability on your homeowners policy and then you have a car accident, the excess liability policy on your home will not cover the additional liability for your car accident.
Umbrella coverage can also extend to other vehicles, boats, personal injury or director/officer liability, depending on the policy. Also, umbrella policies tend to be more cost-effective, because you can spend less on coverage but receive greater insurance protection
Homeowners insurance pays for more than property damage. The liability insurance in your policy pays for medical bills, for example if someone slips and falls on your property. It also pays for court costs and damages if the person sues. A typical homeowners policy provides $100,000 in liability coverage. An umbrella policy offers much more
What Does Umbrella Insurance Cover?
Umbrella insurance functions in much the same way as the personal liability portion of your homeowners insurance, renters insurance, condo insurance, car insurance, or similar policy. It provides coverage when personal liability maxes out. It typically covers:
• Bodily injury to others, such as a house-guest who slips on your wet patio or a family pet that lashes out at a passerby on your property.
• Property damage that you and those covered by your policy (such as a spouse or child) cause unintentionally. Examples of this can include damage to another person's car if you're at fault in a collision or expensive school equipment that your child accidentally broke.
• Legal expenses stemming from a lawsuit over bodily injury or property damage, regardless of whether or not you are found at fault.
• Slander, libel, and personal defamation claims, such as a lawsuit filed because of a post you made on social media
Do you Need Umbrella Insurance?
Your home, condo, renters, auto, or watercraft insurance can provide a degree of protection. But there are instances when the additional coverage of an umbrella insurance policy may be beneficial. Some reasons you may want to consider  insurance include:
• Owning rental property
• Having a high net worth
• Coaching youth sports or volunteering at a nonprofit
• Entertaining guests at home on a regular basis
• Participating in extreme sports or dangerous hobbies such as skydiving
• Being a public figure or social media personality
• Having a swimming pool or trampoline at your residence
• Owning a dog or other large or exotic animals