Travelers Insurance Agent Arizona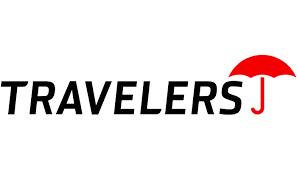 With Travelers Insurance, you are getting the experience of an insurance company that has been in business for over 150 years with the capability to provide coverage for a broad range of insurance products.
Travelers pride themselves as one of the best property casualty insurers in the industry because they take care of their customers. with expertise, focus on innovation have made Travelers Insurance a leader in personal, business, and specialty insurance and the only property casualty company in the Dow Jones Industrial Average
Personal Insurance Coverage You Can Count On
Travelers Homeowners Insurance Arizona
Protect your home the way it protects you by choosing the property insurance coverage that meets your needs. It's where you raise your family and create memories that last a lifetime. Whether you're buying insurance for your first home or the high-value home of your dreams, Travelers can help you protect this prized possession with homeowner's insurance that fits your priorities and your budget.
Getting a home insurance quote today is quick and easy. Buying home insurance can help protect both your home and your personal belongings. When you're confident you have the coverage you need, you can focus on those little moments that matter.
Travelers Auto/Car Insurance Arizona
Get protection that can give you peace of mind when you're on the road. In just minutes, get a quote on auto insurance designed to help protect you and your car, as well as the people around you. Car insurance coverage can vary from state to state, so it's important to know what's included in your basic coverage, the policy limits and what, if anything, you may need to add.
Travelers Renters Insurance Arizona
Renters insurance can help to cover more than your personal property. It can help to protect you from personal liability, so you can rest easy. Protecting You and Your Possessions
You can get a quote for renters insurance in just a few minutes. Renters insurance can help safeguard your possessions and may protect you from personal liability. Renters insurance may aid you in taking steps to help protect what you own, in the home that you don't.
Travelers Condo Insurance Arizona
Your condo association may have insurance, but your individual unit has its own coverage needs. Condo insurance protects your personal property and liability It can take just a few minutes to get a condo insurance quote. Condo insurance includes personal liability coverage, which can provide coverage if someone gets hurt while visiting. It can also provide coverage for your personal property, such as your furniture and electronics. Even if your condo association has insurance, you may still need condo insurance to help cover your personal property and personal liability
Boat and Yacht Insurance
Knowing that you, your passengers, and your vessel are protected can help you relax and enjoy your time on the water. For All the Adventures Ahead
Get a boat or yacht insurance quote today. The quick and easy process leaves more time for what you love– time out on the water with friends and family. Make sure your boat and everyone in it is properly protected,
Travelers Landlord Insurance
Protect your property investment with insurance coverage designed for rental property owners. Protect Your Properties with Landlord Insurance
Protect your property investment with insurance coverage generally designed for rental property owners. Travelers' landlord policy offers protection for liability and property, and options may be available for premises liability and medical payments coverage.
Jewellery and Valuable Items Coverage
From jewellery to collectables, you may have more valuables than you realize. And your home insurance policy may not provide the coverage you need.
Wedding and Events Insurance
You've planned for your big day and want it to go well. Ease your concern about the unexpected by getting coverage to protect your wedding or event. What is Special Event Insurance?
Event insurance is insurance coverage for a wedding or other special event. Special Event Insurance can help cover a broad range of risks, for instance; the photographer doesn't show up, extreme weather occurs, or the event needs to be postponed or cancelled.
Umbrella Insurance Coverage
Umbrella insurance provides extra liability coverage that can help protect assets, such as your home, car, and boat. It also helps cover defence costs, attorney fees, and other charges associated with lawsuits.
What Does Umbrella Insurance Cover?
Whether it's a serious car accident involving pricey medical bills or an incident on your property, you can quickly find yourself responsible for damages that exceed the limits on your auto, homeowners, or boat policies.
Travelers Umbrella Insurance Can Provide:
• An extra $1 million to $10 million of liability coverage, which can help protect assets such as your home, car, and boat.
• Coverage for claims like libel, slander, defamation of character, and invasion of privacy.
• It also helps cover defense costs, attorney fees, and other charges associated with lawsuits.
• This coverage also extends to international occurrences.
A Travelers umbrella policy is a valuable addition to any auto, homeowners, or other policy for extended personal liability protection.
In today's world, anyone can get hit with a lawsuit. That's why it's more important than ever to consider an added layer of protection for your assets– and your peace of mind
                                                                   Travelers business insurance agent Arizona
Business Insurance Can Help You Avoid Costly Disruptions
No matter what industry you are in, your company faces risks every day. That's why Travelers offers a wide range of business insurance options, designed to identify and reduce those risks. Beyond managing claim costs, we help companies prepare for risk and recover faster after an unexpected event. Managing the total cost of risk creates a competitive advantage, helping you protect and grow your business.
Commercial Auto & Trucking
Travelers commercial auto & trucking insurance offers quality products to protect your business on the road.
Cyber
We understand the complexity of cyber threats and have cyber liability insurance solutions to help protect your business assets.
General Liability
Travelers offer a wide range of general liability options to help protect your business.
Management & Professional Liability
Policies that fit your unique responsibilities and exposures– whether you're a private, public, nonprofit, or financial institution.
Property
When it comes to insuring your commercial property, Travelers has a number of solutions to help keep your property protected.
Small Business Owner's Policy
Protects your business from property and (general) liability risks with a bundled, affordable solution that meets the general needs of your small business.
Surety Bonds
Travelers can help both individuals and businesses– ranging from small to multi-national companies– with their surety bond needs.
Workers Compensation
With more than 100 years of experience, we have built a broad range of innovative services, all delivered locally in your community.