The IHC Group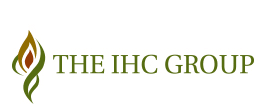 For over 30 years, the member companies of The IHC Group have provided health, life, disability, dental, vision, short-term medical, and hospital indemnity insurance solutions to individuals and groups.
Through product innovation and committed relationships with our policyholders, we have built a strong, successful insurance organization
Dental and vision
Individual and group dental plans are a low-cost option for those looking to supplement their major medical coverage or offer employees a value-added benefit. Plans provided by The IHC Group allow you to choose your own providers or to choose from an extensive PPO network with more than 130,000 providers nationwide.
Dental and vision for individuals can be purchased separately or as a bundled plan.   Get a  Quote
PPO stands for "preferred provider organization." In a preferred provider organization, plan members has the choice of utilizing an in-network dental specialist for the most inexpensive care or an out-of-network dentist with the prospect of paying higher out-of-pocket costs. PPO dental plans (sometimes referred to as a DPPO or "dental PPO") often have large networks of dentists, providing customers with a broad inventory of dentist from which to choose. HMO dental insurance, in comparison, is more likely to have narrow, restrictive dentist networks (for a more extensive comparison of PPO and HMO dental plans, see Dental PPO Plans versus Dental HMO Plans)
The IHC Group
Short-term medical (STM) plans offer a temporary solution when a life transition leaves you uninsured. Plans are available online and are active within 24 hours of applying. Short-term medical coverage usually lasts for as few as 30 days and up to 364 days in some states.   Get a  Quote
Is short term insurance for me?
Short term insurance may be for you if you're:
Unable to apply for Affordable Care Act (ACA), additionally called Obamacare, coverage because you missed Open Enrollment and you don't qualify for Special Enrollment
Waiting for your ACA coverage to start
Searching for coverage to bridge you to Medicare
Turning 26 and coming off your parent's insurance
Between jobs or waiting for benefits to begin at your new job
Healthy and under 65
For these situations and many others, Short term health insurance, also called temporary health insurance or term health insurance, might be right for you. It can fill that gap in coverage until you can choose a longer term solution.
Health insurance deductibles and out-of-pocket costs can take a toll on your savings should an unexpected medical event occur to you or someone in your family. Metal Gap plans are bundled insurance benefits that can cover the cost of your deductible should an accident, critical illness, or hospital confinement take place, reducing the burden and stress from your wallet.                  Get a  Quote
The IHC Group
It's cash when you need it. Critical Illness Health Insurance from The IHC Group pays you a lump sum cash benefit when a covered medical condition is diagnosed. You choose how to spend the money, whether for lost income, mortgage, or childcare payments.            Get a  Quote
For individuals and families looking for extra protection, hospital and surgical indemnity can cover the unexpected. Choose from a variety of plans with varying levels of benefits for inpatient and outpatient surgeries, hospital confinement, chemotherapy and more                 Get a  Quote
Accepted at over 55,000 pharmacies throughout the United States, the Rx Pay Card network includes pharmacy chains, as well as thousands of independent pharmacies throughout the country, Get a  Quote
Whether an employer is looking for a basic level of coverage, special contract language for union-negotiated benefits, or an enhanced package geared at attracting and retaining employees, IHC has products to meet various group life and disability needs                   Get a  Quote
Pet insurance
Pet insurance is quickly becoming one of the most popular coverage for individuals and families that want to protect their household pet with accident and illness insurance, without worrying about veterinary networks            Get a  Quote
Quality, convenient and cost-effective healthcare at your fingertips. Telemedicine connects you to a licensed physician by phone within minutes and costs a fraction of an office visit. Vision discounts from Davis Vision are also included with this plan.                  Get a  Quote