Student health insurance Arizona (Free No Obligation Quote No B/S Calls or spam emails)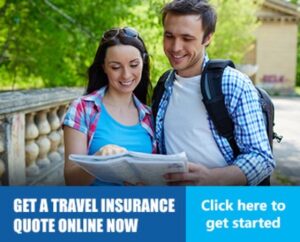 if your school offers a student health plan, it can be an easy and affordable way to get basic insurance coverage.
• If you're enrolled in a student health plan, in most cases it counts as qualifying health coverage.
• This means you're considered covered under the health care law and won't have to pay the penalty for not having insurance. Be sure to check with the plan to be sure.
Enrolling in a Marketplace plan instead
Even if you have access to a student health plan, you can apply for coverage (or stay covered) through the Health Insurance Marketplace instead.
If you're a dependent under 26
• Living in the same state as your parents: You can be included in your parent's application. Your parent can add you during Open Enrollment (or during a Special Enrollment Period, if they qualify). Losing a student health plan may qualify you for a Special Enrollment Period. This way they can add you to their plan outside Open Enrollment. (Voluntarily dropping a student plan doesn't qualify you for a Special Enrollment Period.).
• Living in a different state from your parents: You have two options.
Apply for coverage with your parent or stay on their plan. Before you enroll or decide to stay on a parent's plan, be sure to read the plan's coverage documents and review the provider network carefully so you know how the plan covers care delivered in the state you go to school.
Apply yourself in the state you go to school. You may want to do this to enroll in a plan that better meets your needs in the state you go to school. When you fill out your application, note.
You'll still be included in your parent's tax household, even though you're applying separately. They'll fill out or update their application and state that you don't need health coverage. Your income will still be counted because Marketplace savings are based on expected income for all tax household members, not just the ones who need insurance.
You'll do the same: When you fill out your own separate application, state that your parents and the other members of their tax household don't need health coverage. But you'll include their income on your application.
The cost of both your plan and your parent's plan may be reduced with a premium tax credit and extra savings based on the whole household's income, not just yours.
When you move to or from the place you live and go to school, you may be eligible for a Special Enrollment Period allowing you to enrol outside the yearly Open Enrollment Period.
If you're a dependent 26 or over.
• You have the same options as above. But if you apply with your parents, you may be required to choose a separate plan because you're 26 or older.
If no one claims you as a dependent.
• And you live separately from your parents (whether in the same state or a different one): You should fill out your own separate application. Your savings will be based on only your income, not your parents.
• And you live with your parents: You should apply on your own separate application. But if you're under 21, you may need to provide information about your parents and their income to complete the application.
Why Do I Need International Student Health Insurance?
Simple. It's Generally Required.
Most universities and colleges require that international and study abroad students obtain a minimum level of medical coverage for their enrollment period.
While some schools provide their own coverage options for students, others do not require students to buy university-sponsored insurance as long as they buy comparable coverage that meets or exceeds the school's requirements.
Your host country may also require insurance for international students, so it's important to verify your visa requirements before purchasing coverage.
International students who hold F1 visas are not required by the U.S. government to meet certain health insurance requirements, but they may still be required by their school to purchase certain coverage.
GeoBlue offers health plans that power intellectually curious travelers in every corner of the world.
Embarking on an international educational experience is an exciting venture that opens up the mind and provides a broader, global view of the world. Our Scholastic Outbound health plans give students, faculty, and staff peace of mind so they can focus on their programs without concern for their health and safety.
Inbound International.
We understand the challenges for international students and faculty trying to navigate the U.S. healthcare system. Our Scholastic Inbound plans and superior service address the needs of this population, by drawing on decades of industry experience.
International Student health plans & other options.
Health insurance plans for international students provide the right mix of plan benefits, value, and coverage to keep you safe and healthy. IMG student health plans can help keep your budget healthy, too.
Coverage for international students studying in the U.S. is available to students on an F1 visa and meets J1 visa requirements. Students from the U.S. studying abroad can also stay protected in Schengen visa countries and beyond with an IMG plan.
Long- and short-term student health plans from IMG are great.
• Individuals and groups participating in international student programs.
• Cultural exchange participants.
• International graduate students.
• Scholars and educators.
• Dependents of those participating in international study programs.
With health insurance plans designed specifically for international and study abroad, students and scholars IMG have done the homework so you don't have to.