Stillwater insurance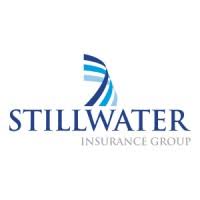 Stillwater insurance Since its beginning, Stillwater has been under the direct leadership of President and CEO Mark Davey, who was tasked to test the waters of property and casualty insurance for FNF in California in 2000.
Through setting up a managing general agency (MGA) and purchasing Anza Insurance (to be renamed Fidelity National Insurance Company), he formed the sales and underwriting core of FNF's insurance division– as well as the "seed" of the group of companies that would one day be branded as "Stillwater."
.
By 2002, the insurance division of FNF had rapidly expanded its geographic footprint and was ready to move beyond the Golden State. Fueled by the vision and a passion for the industry and its customers, Davey and his growing team executed a strategy of both forming and acquiring additional companies.
• In 2002, they formed Fidelity National Lloyds to serve a broader variety of consumer needs.
• In 2003, they acquired First Community Insurance Company, which was eventually renamed Stillwater Property and Casualty Insurance Company.
• Later in 2003, they acquired Mutual of Omaha's flood and personal lines business. The acquisitions made FNF the country's largest flood insurance provider both overall and through independent agents.

Free No Obligation Quote, No B/S Calls Or spam email)
The strategy helped the division grow its business volume, as well as the division's talent, product breadth, and technology capabilities– all critical elements of a customer-focused insurance provider.
Stillwater today is a seasoned mix of talented insurance industry professionals. We bring out the best in each other to provide bigger and better solutions to our customers' and agents' needs.
They serve customers in all 50 states, providing a suite of essential personal insurance products, and a growing line of commercial products.
Stillwater's reputation rivals any in the insurance industry. We've earned an A.M. Best "A- Excellent" rating, reflecting our financial stability; and a Better Business Bureau A+ rating, reflecting our commitment to transparency, responsiveness, integrity, and delivering on the promises we make.
The vision and passion that fueled our early growth are core to our continued success. We are spun from one of the country's leading financial services firms. We hire the best people and respond quickly and strategically to changes in the market. Stillwater insurance Arizona We adapt easily to new technology and help customers and agents use it to their advantage. We deliver innovative products tuned to peoples' needs. And, we offer financial stability that gives consumers the confidence they've made the right choice of insurer.
Stillwater auto insurance: With the exception of your home, your car may be the most valuable thing you own. It's an investment you rely on every day to commute, shuttle kids, run errands, and have fun. Protecting that investment with a Stillwater Auto policy helps you do those things confidently.
Stillwater offers a convenient, comprehensive business owner's policy (BOP) quickly and easily. In just four minutes, you can customize your liability and property damage policy to protect your business's physical and financial assets.
Designed for a variety of risks, our BOP insurance provides coverage for businesses with as many as 50 employees, whether it's an established business or a new venture. With Stillwater, it's one and done with coverage that never stops taking care of business
Stillwater home insurance: With your homeowner's insurance policy from Stillwater, you can rest assured that your home and its contents are protected. Stillwater renters insurance Whether you choose your own options or let us help you, you can sleep soundly knowing we'll be here when you need us.
It's easy to quote online and settle into a policy that works for you.
Landlord Insurance provides you with the protection you need for your tenant-occupied properties. We are here to make sure you have the right coverage, at the right price
With an umbrella policy from Stillwater, you can be prepared for the unexpected. It goes to work for you when coverage exceeds your current home or auto policy. And it keeps your major assets protected, so things like college savings, retirement, your nest egg, and your way of life stay safe and secure from legal liability claims