state auto insurance reviews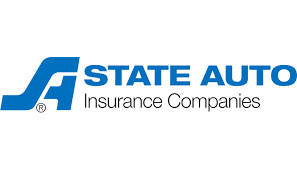 State Auto offers insurance packages with many discounts and extras in 28 states. Insurance Type. Individuals; Businesses; Farm and Ranch; Specialty
Based in Columbus, Ohio, State Auto Insurance offers auto, home and various other insurance policies in 28 states. Quotes are not available online, and policies are sold through independent agents only
Free State Auto car insurance Quote (Free Online quote No B/S Calls or spam Emails)
State Auto offers auto insurance under three different package types– Standard, Protection Plus and AutoXtended Premier. Each package includes a different level of coverage and allows you to customize your auto insurance policies
Types of coverage
• Liability.
• Medical payments and personal injury protection.
• Uninsured/under-insured motorist.
• Collision and comprehensive.
• Full safety glass coverage.
• Accident forgiveness.
• Roadside assistance.
• AutoXtended coverage endorsement.
• Rideshare.
• Original Equipment Manufacturer (OEM) parts coverage.
• Auto replacement cost.
State Auto car insurance discounts.
State Auto's other car insurance discounts are mostly in line with what is typically offered by other insurers. These include discounts for being a good student, insuring multiple cars and paying in full at the start of your policy.
Discount                                                                   To Qualify.
Accident-prevention course                                    For drivers over 21 years old and have taken an accident-prevention course within the last three years.
Anti-theft devices                                                    Those with vehicles that have anti-theft equipment devices such as passive disabling devices.
Driver training (driver's education)                         Drivers under the age of 21yrs who have taken a driver's education course.
Good student                                                         Full-time students who have at least a 3.0 GPA.
Multi-policy                                                            Those who have at least two lines of insurance with State Auto, such as homeowners or umbrella.
Multi-car                                                                 Drivers who insure multiple vehicles with State Auto.
Paid in full                                                              Paying the full amount owed for your policy at the start of its term.
State Auto Homeowners Insurance Review.
State Auto provides affordable coverage, including protection for personal belongings and business property, service line coverage, and equipment breakdown coverage. But many of the best features are only available in the higher product tiers.
State Auto Homeowners Discounts.
State Auto gives you several ways to save money on premiums, including a discount if you have smart lights or thermostats installed in your home and a discount for homeowners with recently renovated roofs.
Here are the discount opportunities you can expect to see from State Auto:
• Advanced quote discount. Receive a discount if you get a home insurance quote more than eight days before your coverage starts.
• Dwelling age discount. Save money if you live in a newer home.
• Previous carrier discount. If you had coverage through your previous home insurance company for at least three years, you get a discount.
• Alarm systems and protective devices discount. Get lower rates by installing burglar alarms, smoke alarms and other safety devices.
• Roof construction discount. Save more if you have a new roof or if it's constructed with materials like concrete, metal, slate, or tile.
• Smart home discount. If you have smart smoke alarms, thermostats, or lights installed in your home, you can save on insurance premiums.
• Fortified Home discount. Houses that are built with materials that can withstand severe weather– such as hurricanes, strong wind, and hail– are eligible for this discount.
• Loyalty discount. State Auto policyholder five years? That's another discount.
• Multi-policy discount. Bundle your home insurance with an auto insurance policy to save on premiums.
State Auto Company History.
Founded in 1921 by Robert Pein as the State Automobile Mutual Insurance Company, State Auto Insurance Companies has been providing coverage for over 90 years. State Auto Insurance Companies provide personal, commercial, and farm and ranch insurance in Arizona, Colorado, Illinois, Indiana, Ohio, and Wisconsin, and has written $2 billion in premiums in 33 states throughout the United States.
State Auto relies on independent agents to market its products. Their personal insurance products include auto, condo, renters, umbrella, and homeowners insurance. Their commercial lines of business insurance span from property and liability to affinity programs and workers' compensation.
State Auto Insurance Companies is currently headquartered in Columbus, Ohio.
Main Office.
518 East Broad Street.
Columbus, Ohio 43215.
Ph # 833.724.3577.