Vision insurance Florida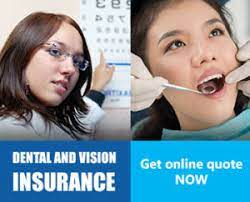 Are you looking for vision insurance or eye insurance in Florida?
Vision insurance is designed to help you cover and budget for ongoing vision care expenses like routine eye exams, prescription glasses, and contact lenses
standalone vision insurance plans Florida
Vision insurance as a standalone plan has those same benefits and even more flexibility as you can choose a plan that covers glasses, contacts or both
Individual Vision Plans.
How many hours do you spend each day staring at digital devices? Researchers at the Weill Cornell Medical College in New York report that Americans are exhausting their eyes because of too much screen time, which can cause vision problems such as eye strain, irritation, dryness, fatigue, blurred vision, and sleep problems. Vision insurance is designed to help you cover and budget for ongoing vision care expenses like routine eye exams, prescription glasses, and contact lenses.
Companies that offer Individual vision and dental insurance in FL
Buying standalone vision insurance plans.
Vision insurance as a standalone plan has those same benefits and even more flexibility as you can choose a plan that covers glasses, contacts, or both.
Ameritas individual vision insurance is an affordable way to maintain vision health when you are not covered through an employer. And having your own plan means its portable– you can take it with you if you change jobs, start your own business, or take a sabbatical.
Vision Plan Highlights.
• Out-of-network benefits– the plan provides an allowance and you are responsible for any cost above that amount.
• No waiting periods.
UnitedHealthcare offers vision plans underwritten by Golden Rule Insurance Company that feature:
• Coverage for people of all ages.
• No waiting periods.
• Saving through a national network of vision service and eye-wear providers.
• Freedom to go out of network and still get benefits if you pay the difference between your plan allowance and your final cost.
VSP ® Vision Care
No matter your life stage, VSP has options to keep you covered.
As a VSP member, you'll receive access to care from great eye doctors, quality eye-wear, and the affordability you deserve, all at low out-of-pocket costs.
Individual Coverage-Vision insurance Florida
Buy VSP coverage on your own.
We've got individual plan options for you starting as low as $13 a month.
Ideal for:
• Retirees.
• Self-employed or part-time individuals.
• Those changing jobs
Aetna VisionSM Preferred Vision insurance plans are underwritten by Aetna Life Insurance Company (Aetna.
• Convenience from one of the largest networks in the country.
• The frame styles you want, from where you want.
• More opportunities to help improve overall health.
Humana vision insurance plans in Florida.
an affordable vision plan is loaded with valuable benefits, at low monthly premiums. Save even more by using one of our in-network providers for your vision care.
Benefits include.
• Annual vision exam.
• Yearly allowance toward standard contact lenses– or– a set of eyeglass lenses with minor copay each year.
PLUS.
• Options for specialty eyeglass lenses (progressive bifocals, anti-scratch, tinted, etc.).
• Frame allowance every 12– 24 months (includes designer brands).
• Potential discounts on services like Lasik or PRK.
CIGNA Vision Preferred Provider Organization plan.
With the Vision Preferred Provider Organization plan (PPO) through Cigna, you and your family members have access to quality vision care. We offer a large specialty network1 of optometrists, ophthalmologists, and nationally recognized eye care retailers so you'll have plenty of choices. You'll save the most money when you choose an in-network eye care provider.
you can get cheap vision plans in your city Altamonte Springs, Apopka, Atlantic Beach, Bartow, Boca Raton, Boynton Beach, Bradenton, Callaway, Cape Coral, Clearwater, Cocoa, Cocoa Beach, Coral Gables, Coral Springs, Crestview, Daytona Beach, De Land, DeBary, Delray Beach, Deltona, Destin, Dunedin, Edgewater, Eustis, Fernandina Beach, Fort Lauderdale, Fort Myers, Fort Pierce, Fort Walton Beach, Gainesville, Gulfport, Haines City, Hialeah, Hollywood, Homestead, Jacksonville, Jacksonville Beach, Jupiter, Key West, Kissimmee, Lady Lake, Lake City, Lakeland, Largo, Leesburg, Lynn Haven,
Melbourne, Miami, Miami Beach, Middleburg, Miramar, Naples, New Port Richey, New Smyrna Beach, Niceville, North Miami, North Port, Ocala, Oldsmar, Orange Park, Orlando, Ormond Beach, Palatka, Palm Bay, Palm Beach Gardens, Palm Valley, Palmetto, Panama City, Pembroke Pines, Pensacola, Pinellas Park, Plant City,
Plantation, Pompano Beach, Port Orange, Port Saint Lucie, Punta Gorda, Rockledge, Saint Augustine, Saint Cloud, Saint Petersburg, Sanford, Sarasota, Satellite Beach, Sebastian, South Daytona, Stuart, Tallahassee, Tamarac, Tampa, Tarpon Springs, Titusville, Venice, Vero Beach, West Palm Beach, Winter Garden, Winter Haven and Winter Spring.