Medicare Part B Arizona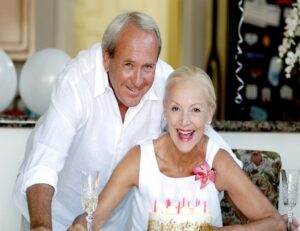 Some people get Medicare Part A (Hospital Insurance) and Medicare Part B (Medical Insurance) automatically and other people have to sign up for it. In most cases, it depends on whether you're getting Social Security benefits.
Learn how and when you can sign up for Part B
If you don't sign up for Part B when you're first eligible, you may have to pay a late enrollment penalty.
Eligibility for Part B.
Anyone who is eligible for premium-free Medicare Part A is eligible for Medicare Part B by enrolling and paying a monthly premium. If you are not eligible for premium-free Medicare Part A, you can qualify for Medicare Part B by meeting the following requirements:
• You must be 65 years or older.
• You must be a U.S. citizen, or a permanent resident lawfully residing in the U.S for at least five continuous years.
You may also qualify for automatic Medicare Part B enrollment through disability. If you are under 65 and receiving Social Security or Railroad Retirement Board (RRB) disability benefits, you will automatically be enrolled in Medicare Part A and Part B after 24 months of disability benefits You may also be eligible for Medicare Part B enrollment before 65 if you have the end-stage renal disease (ESRD) or amyotrophic lateral sclerosis (also known as ALS, or Lou Gehrig's disease).
How much does part B cost?
Here's some of the cost associated with your Medicare part B.
Part B premium.
The standard Part B premium amount is $134 (or higher depending on your income). However, some people who get Social Security benefits will pay less than this amount ($ 130 on average).
Most people will pay the standard premium amount. If your modified adjusted gross income is above a certain amount, you may pay an Income Related Monthly Adjustment Amount (IRMAA). Medicare uses the modified adjusted gross income reported on your IRS tax return from 2 years ago.
This is the most recent tax return information provided to Social Security by the IRS.
Part B deductible and coinsurance.
$ 183 per year. After your deductible is met, you typically pay 20% of the Medicare-approved amount for most doctor services (including most doctor services while you're a hospital inpatient), outpatient therapy, and durable medical equipment.
Can I delay my Medicare Part B enrollment?
Some people may get Medicare Part A "premium-free," but most people have to pay a monthly premium for Medicare Part B. Because It comes with a monthly premium, some people may choose not to sign up during their initial enrollment period if they are currently covered under an employer group plan (either their own or through their spouse's employer).
If you are still working, you should check with your health benefits administrator to see how your insurance would work with Medicare. If you delay enrollment in Medicare Part B because you already have current employer health coverage, you can sign up later during a Special Enrollment Period without paying a late penalty.
You can enroll in Medicare Part B at any time that you are still covered by a group plan based on current employment. After your employer's health coverage ends or your employment ends (whichever comes first), you have an eight-month special enrollment period to sign up for Part B without a late penalty.
Keep in mind that retiree coverage and COBRA are not considered health coverage based on current employment and would not qualify you for a special enrollment period. If you have COBRA after your employer coverage ends, you should not wait until your COBRA coverage ends to sign up for Medicare Part B.
Your eight-month Part B special enrollment period begins immediately after your current employment or group plan ends (whichever comes first). This is regardless of whether you get COBRA.
Request a Free No-Obligation Consultation
This website and its contents are for informational purposes only.
Nothing on this website should ever be used as a substitute for professional medical advice. You should always consult with your medical provider regarding diagnosis or treatment for a health condition, including decisions about the correct medication for your condition, as well as prior to undertaking any specific exercise or dietary routine.
The purpose of this communication is the solicitation of insurance. Contact will be made by a licensed insurance agent/producer or insurance company. Blake insurance group LLC is connected with or endorsed by the U.S. government or the federal Medicare program.