Cheap Workers Compensation Arizona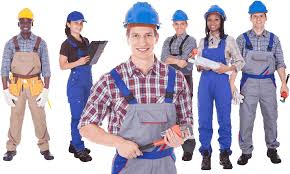 Well, the first thing you should know is that in the state of Arizona, it is mandatory that a business provides workers' compensation to their employees. This means if you don't, you are subject to fines and penalties. The other reason is that it protects your business financially if an accident does occur.
Workers' Compensation is a "no-fault" system in which you receive medical and compensation benefits no matter who caused the job-related accident. Lawsuits against the employer, except under very limited circumstances, are not permitted
What exactly is Workers Compensation Insurance?
Work comp is a business liability insurance that protects workers under state laws and provides medical care, death, disability, and rehabilitation benefits for employees who are hurt or die while on the job.
The insurance company agrees to pay all reimbursements and benefits, according to the state's workers' compensation laws on the insured employer. Workers' compensation coverage premiums are figured on the employer's payroll and the type of duties its employees perform.
Workers' compensation insurance can be a major expense for some employers.  Rates may be more costly for certain employers if the company has had some previous claims. Premiums may also be more if their employees have certain occupations that are deemed dangerous.
However, the cost of insurance premiums is nowhere close to what a lawsuit would cost for an employee injury, which could run into hundreds of thousands of dollars.
The benefits of workers' compensation are granted on a no-fault basis, as long as the employee is not under the influence of drugs or alcohol.  After an occurrence on the job, employees are usually required to submit to a drug test to be sure they are not on drugs or alcohol.
Many workers' compensation policies will provide partial payment of lost wages and benefits for the employee's family in the event of death. The importance of Workers Compensation Insurance is a significant concern for all industries.
Most businesses have many employees that work in an office area, while may not seem high risk, many accidents could happen involving employees.
Falling over an open desk or file drawer, electrical cords or wires, loose carpeting, or objects in aisles or walkways.
Bending or grasping for something while seated in an unsteady chair.
Standing on a chair in place of a ladder.
Sliding on wet floors.
The Risks Associated with Choosing not to Carry Workers Comp
If an employee is hurt and you do not carry workers' compensation insurance, that employee may decide to file a civil suit against you or file a workers' compensation claim with the ICA. If that employee files a civil lawsuit, they must prove that negligence on the employer's part caused an injury. If an employee proceeds to file a claim with the ICA, it is then referred to the Special Fund Division/No Insurance Section.
The Special Fund will examine the injured worker's claim and compensate the employee for any medical and compensation benefits if the claim is approved. The Special Fund will look for repayment from the uninsured employer for all benefits paid to the injured worker plus a penalty of 10% of the benefits paid or $1,000, whichever is greater (and interest on the total).
Financial Penalties Associated Not Carrying Workers Compensation
Even if the employee does not file a worker's compensation, claim employers may be assigned a civil penalty of $1,000 for failure to secure workers' compensation insurance. The penalty is raised to $5,000 for a second occurrence of being uninsured within a five-year period and $10,000 for a third occurrence within a five-year period.
May Be Forced to Suspend Business Operations
If you fail to purchase the necessary workers' compensation insurance you will be subject to an action by the ICA for an injunction (Superior Court Order) that will require you as the employer to cease business operations until you comply with the requirement to maintain workers' compensation insurance for its employees.
Don't be risk losing your business over worker's compensation insurance. Give Blake Insurance Group a call today. Tucson Az, Oro Valley, Phoenix Az. Chandler Arizona. Mesa Az, Scottsdale Az, Peoria Arizona, Yuma Az, Surprise Az, Ajo Az, Amado Az, Arizona City, Avra Valley Az, Casa Grande Az, Douglas Az, Marana Az, Green Valley Az, Globe Az, Oracle Az, Tubac Az, Sierra Vista Az, Tempe Az, Gilbert Az, Glendale Az