Cheap Individual Health Insurance
Blake insurance group LLC offers several health insurance plans in  Arizona, Alabama, Texas, California, New York, Ohio, Florida, North Carolina, Virginia and Georgia
We represent Health insurance companies that offer ACA-compliant individual & family health plans available on and off the Exchange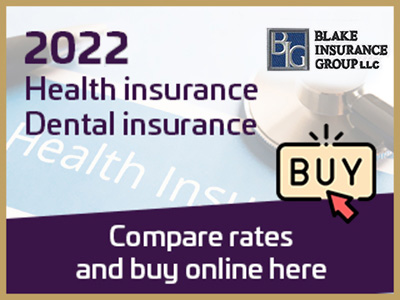 companies include Oscar, Brighthealth, BCBS of AZ, UnitedHealth, ambetter. Click on the Get a free quote. to compare details of the health insurance plans available in Your state
if you're searching for individuals or family health insurance coverage.  Blake insurance group LLC is a health insurance broker in Tucson Arizona, we can help you and your family find the best affordable health insurance for 2023
Health insurance plans.
We offer various family and individual health insurance plans.
You can get a personalized, no-obligation quote for health insurance with affordable Health Plans or apply today by clicking below. Get a free quote. If you live in these states Arizona, Alabama, Texas, California, New York, Ohio, Florida, North Carolina, Virginia and Georgia
you can get the individual or family health insurance plan that fits your budget and coverage needs when you choose Tucson health insurance brokers
Explore individual health insurance plans from multiple carriers to find individual and family health insurance plans that offer you the perfect coverage. individual and family insurance plans, including medical, dental, Medicare, and more
Individual & family plans. Member plan change. Want to change your current plan?
Find the best affordable health plan for you and your family
Today, there are several Arizona individual health insurance providers offering various health insurance schemes but Blake insurance groups stand out. Individual health insurance is a type of plan which provides you with long-term protection and comprehensive medical coverage. If you are working in the corporate world, your employers usually provide you with group health insurance. But if you are not comfortable with this, you can always opt to get your own insurance plan. To get an individual health insurance plan, one must go through a series of tests and questionnaires for the insurance company to determine your eligibility.
If you want to get an individual plan or? indemnity,? you will have a more varied choice of health care providers than with managed care plans. Aside from this, the costs of medical services in indemnities are only covered once you have received the bill. In other words, you have to pay the bill first, and then you are reimbursed by the insurance company. In the long run, though, you will go through less paperwork for your insurance and lower out-of-pocket costs, thus making your life a whole lot easier.
Insurance packages
Various insurance companies offer different packages, but usually, these packages include maternal needs and the protection of your mental health. A drug card is also available which will allow you to purchase prescription drugs for free as they will be covered by the insurance company. Finally, not only will these companies insure you of your mental health, but they will also help you financially because they also offer certain benefits like deductions and co-payments.
personal health insurance policies are generally more expensive when compared with group insurance. But that doesn't mean it can't be affordable. Signing up a policy that specifies your Health Maintenance Organization (HMO) or Preferred Provider Organization (PPO) will help you to get lower-priced services and lower deductibles.
One can directly apply for an individual health insurance policy from an Arizona health insurance Broker. In most cases, the insurance company will provide a questionnaire for you to complete, asking various questions about your current and past health history. After determining your risk, the company will set a premium.
Arizona Health Insurance   provides detailed information on Arizona Health Insurance, Blake insurance Groups of Company, Arizona Individual Health Insurance, and more.