Cheap Health Insurance-affordable Health Insurance (Free No Obligation quote)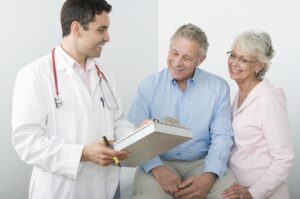 Compare available health plans state to state. Find your state below and get information about cheap medical insurance companies and products offered there, then get a fast, free health insurance quote.
Health insurance premiums are filed with and regulated by your state's Department of Insurance.
Whether you buy from Blake Insurance Group LLC your local agent, or directly from the health insurance company, you'll pay the same monthly premium for the same plan.
This means that you can enjoy the advantages and convenience of shopping and purchasing your health insurance plan through our online quote and rest assured that you're getting the best available price
The Affordable Care Act, or ACA, (Obamacare) is a law designed to help ensure that all Americans have access to affordable health insurance. ACA plans can be sold on or off the health insurance exchange, so buying a policy in the individual market is now a realistic option for a lot more people
If you were unable to get affordable health insurance in the past, you may qualify for help to pay for your health care costs with one or both of the following:
1. A premium tax credit decreases your monthly premium.
2. Cost-sharing assistance lowers the amount you pay for various health care costs, including your deductible, coinsurance, and co-payments.
Special Enrollment Period
If you recently lost your job and your health insurance coverage due to the Coronavirus (COVID-19) or had a major life event such as marriage, relocation, or a new baby, you may qualify for a Special Enrollment Period.
You may also be eligible to financially qualify for both a premium tax credit and a cost-sharing reduction, to help reduce your health insurance premium and total out-of-pocket costs.
If you qualify, you have 60 days from the time of the event to make changes to your health plan, or browse the 2022 health plans and apply
If you need health coverage for you or your family, you can choose health plans like TriTerm Medical– Health insurance plans that last nearly 3 years. Coverage for preventive care, doctor visits, pharmacy, and more
Need coverage for a brief time? Standard Health insurance coverage to bridge the gap if you're between jobs or need a short-term solution. plans can help you fill a gap in coverage from 1 month to just under a year.
You can also compare plans on a range of supplemental plans like dental insurance, vision insurance, accident insurance, student insurance, international travel insurance, and more
How much should you spend on health insurance?
Health insurance helps pay for medical expenses. But it isn't free. That's why it's important to know how much you can afford to spend on health insurance on an annual basis.
The first cost of health insurance is the premium. If you are the only person in your household and make less than $49,960 per year and don't have health insurance through your employer, you may qualify for federal subsidies, like the premium tax credit to help you pay the monthly premium. (The income limit for subsidies is based on federal poverty guidelines and varies based on your state and household size.).
If you don't qualify for a subsidy, you should aim to spend under 5% of your annual gross income on health insurance premiums. That's how much consumers spend, on average, on health insurance premiums.