Cheap General Liability Insurance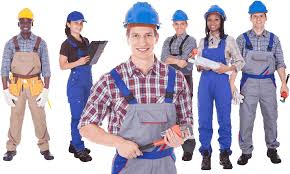 A question we hear quite often at Blake Insurance Group LLC is, "Is general liability insurance different from professional liability insurance? If I have one do I need the other?"Also known as Errors and Omissions (E&O Insurance), professional liability insurance is protection for your business from claims of negligence related to a professional service.
 Who needs professional liability insurance?
When thinking about business insurance, remember that the kinds of risks businesses face can be detrimental. And the costs associated with these types of threats can be significant. Not only are you ensuring the risk of your business, its property, and employees, but those who come into contact with your company and employees.
Typically, a general liability insurance policy will cover these types of risks. While professional liability insurance will cover risks associated with your business as well, its coverage is more specialized and only applies to certain professions and scenarios.
Small businesses that provide professional services or give advice to clients should consider purchasing professional liability insurance. It provides protection when a business owner is sued for negligence because their work doesn't meet a client's expectations.
Professional liability insurance can also be required by a small business' clients when entering into a contract.
A general liability policy usually insures against claims by a third party alleging bodily or personal injury or property damage. In addition to physical harm or property damage, a general liability policy also covers the legal fees and expenses that come with your legal defense, settlements, and property damages.
(Free No Obligation quotes NO BS Calls or Spam emails)
Businesses that often choose professional liability insurance include:
• Consultants.
• Attorneys.
• Engineers.
• Architects.
• Counselors.
• Accountants.
• Real estate agents
• And more.
Types of coverage.
Professional liability insurance offers a variety of coverage for small businesses including:
• Alleged or actual negligence – Protects a business against actual or alleged errors and omissions when providing professional services, such as giving incorrect advice, an omission, or failing to deliver a service.
• Defense costs – Provides legal defense when a covered claim is reported.
Professional liability insurance can also offer coverage for claims arising from services provided in the past and work performed anywhere in the world.
It's important to understand that a general liability policy won't protect against these risks. Get more information on how professionalism differs from general liability.
Professional liability insurance cost.
Learn which attributes of your business impact the cost of professional liability insurance, and discover ways to reduce your premium.No matter where your business is in Arizona we can get really favorable quotes from Tucson Arizona, Oro Valley, Phoenix AZ. Chandler Arizona. Mesa AZ, Scottsdale AZ, Peoria Arizona, Yuma AZ, Surprise AZ, Ajo AZ, Amado AZ, Arizona City, Avra Valley AZ, Casa Grande AZ, Douglas AZ, Marana AZ, Green Valley AZ, Globe AZ, Oracle AZ, Tubac AZ, Sierra Vista AZ, Tempe AZ, Gilbert AZ, Glendale AZ
Professional liability insurance you may also hear called errors and omissions provides coverage for negligence in regards to the professional services you offer. In most scenarios, it is a claim concerning financial damages, versus an allegation of physical harm against your business. This isn't always the case, for example, a doctor would carry malpractice insurance to cover them if they were to give a misdiagnosis. Other professions where there is a professional code of conduct or standards which are used as a measure for evaluating how your services should be judged carry this type of coverage. When it comes to settling claims, it is all subject to interpretation decided by the courts.
General Liability | Professional Liability Insurance Quotes for Arizona Business
Going without general or professional liability insurance is risky. The reason is one claim can lead a business to financial ruin. There are situations where damages and injuries are real, and action needs to be taken; other times, lawsuits may have no merit.  Unfortunately, frivolous or real you have to be ready for either scenario as court costs can be costly.  Working with an agent like Blake Insurance Group will help you determine if a professional liability insurance policy is required for your business and also for any employees who may also work with clients providing services, or if a general liability insurance policy is enough. Call Blake Insurance Group today for your liability insurance quote.