cheap business insurance Arizona coverage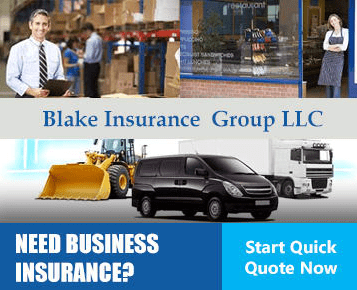 At Blake Insurance Group LLC we represent many A+ carriers which help us find you the best available rate for your business
Many business owners wonder if they need commercial insurance (the answer is yes BTW) but aren't sure what it is or where they should start looking. Before you begin the search for a policy, it is a good idea to have some general knowledge about commercial insurance.
What is Business Insurance?
Commercial or business insurance is a type of insurance policy that provides protection for you, your employees, any equipment that you have, and if you own your building, it will cover it as well as long as it is listed on the declarations page of your policy.
If you do not own the building you are in, let's say you have a retail store and customize the leased space for your shop. There is commercial insurance coverage that would protect that. Unfortunately, lots of people do not think they are responsible for those types of things and overlook the part of their lease where it says that they are responsible for additions and only find out at claim time that there is no coverage for their improvements
Commercial Insurance Coverage
General Liability– This provides coverage if someone is injured at your place of business, says they are walking up to your storefront, and slips in the parking lot. Your liability policy will kick in and cover medical expenses. General liability insurance also provides coverage if an employee damages a customer's property. Take, for example, a paint contractor painting a customer's residence and accidentally over-spraying their car. Insurance would provide coverage for the damage to the customer's vehicle.
Property Coverage– This is for all the items that make up your business, inventory, equipment, computers, etc. If you renovate your leased space, this will cover the improvements, or if you own the building, it will include damage caused by a covered loss.
Business Income Coverage– If a loss such as fire forces you out of your building and to stop business operations while repairs are made, business income can help you recover some of those losses during this downtime. However, this does not provide coverage for just "being slow."
When you start the application process for commercial insurance, make sure to tell your commercial insurance Arizona agent all parts of your business operations, this will help them place you with the right carrier and provide you with proper coverage. Commercial liability insurance can have exclusions for specific activities; you do not want to find out at claim time that you are not appropriately covered.
You can find small business insurance Arizona carriers that will cover commercial insurance policies for just about every type of (legal) business. If you are looking for business insurance in Tucson Arizona, Oro Valley, Phoenix AZ. Chandler Arizona. Mesa AZ, Scottsdale AZ, Peoria Arizona, Yuma AZ, Surprise AZ, Ajo AZ, Amado AZ, Arizona City, Avra Valley AZ, Casa Grande AZ, Douglas AZ, Marana AZ, Green Valley AZ, Globe AZ, Oracle AZ, Tubac AZ, Sierra Vista AZ, Tempe AZ, Gilbert AZ, Glendale AZ contact Blake Insurance Group today!
Big or small, having the proper business insurance policy in place could be the difference between keeping your doors open or having to shut down your business. Going without commercial liability insurance is not a risk you should take.
Although business insurance is considered an expense, it is often a tax-deductible expense. Anyone who is thinking of starting a new business or buying an existing business should invest the time needed to research the types of insurance they will need for that business. Again, the very best way to do this is to speak with a reputable agent or broker. Once you have a clear idea of exactly what you will need you can then begin to shop for the best prices.
At the very minimum, you want to make sure that your personal liability is covered by some form of business liability insurance. Ignoring this may cost you everything that you have worked for.