Cheap Accident Insurance                             Start Online quote (Free No Obligation Quote NO B/S Calls or spam emails)
While its name may sound like something out of a horror movie, accidental death, and dismemberment insurance also known as AD&D insurance can provide additional benefits if an unfortunate situation should occur.
So What is Accidental Death And Dismemberment Insurance (AD&D)?
Accidental death and dismemberment insurance is typically an add-on or rider to a life or health insurance policy. It was created to cover an unintentional death or dismemberment of the insured. Dismemberment includes the loss, of or the loss of use, of body parts or functions like arms, legs, speech, eyesight, or hearing.
The AD&D policy includes a schedule that describes the terms and percentages of the several benefits and covered special circumstances. Let's say the insured dies from injuries caused by an accident, and the death must happen within a specified time for benefits to be paid.
Cheap Accident Insurance companies in Arizona
UnitedHealthOne Accident Insurance.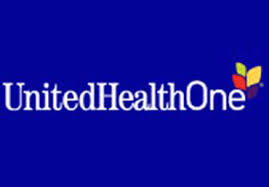 We've all heard the saying, "accidents happen," but planning ahead can help your family feel prepared in the case of an unexpected injury. Accident insurance, also known as supplemental accident insurance or personal accident insurance, can help with those unanticipated medical costs that come with an accidental injury.
Accidents do happen, but they don't have to drain your finances. UnitedHealthcare offers a variety of accident insurance plans, underwritten by Golden Rule Insurance Company, to help pay for the costs of care following injuries.
New Accident Plans Available in Arizona
Accident ExpenseGuard, Accident ProGuard, and Accident ProGap all offer benefits paid in a lump sum directly to you for eligible expenses related to an accidental injury. These benefits are paid regardless of other insurance coverage you have, up to your chosen annual maximum. Also, each plan covers different situations, offering you flexibility in choosing the type of coverage you need.
Aflac Accident Insurance
Take advantage of Aflac's accident insurance policy to maintain peace of mind and help pay for emergency treatment, as well as for treatment‐related transportation and lodging.
How could an accident impact your lifestyle?
The average cost of a broken leg is $9,300
After major medical coverage, you could still owe $3,720 in out-of-pocket medical expenses not covered by your insurance.
Aflac Accident Advantage INDIVIDUAL ACCIDENT-ONLY INSURANCE.
Be Prepared for Life's Unexpected Mishaps Accidents can happen at any time. You could suffer an accidental injury while you are working around the house or walking into work. Or your child may get injured at basketball practice. When an accident happens, it can be costly. Even with major medical insurance, there may be out-of-pocket expenses that you'll have to pay. In the event of an unexpected injury, Aflac can help protect your personal finances.
We provide individuals and families with affordable insurance that helps with expenses that may not be covered by major medical insurance. Aflac pays cash benefits directly to you (unless you specify otherwise), so you can use the cash for anything you want. This means uncovered medical expenses won't break the bank if you are injured. And since we can process your claim quickly, Aflac helps give you peace of mind knowing you can spend more time recovering and less time worrying about bills.
Pivot Health Accident Insurance
Latitude membership package includes many benefits that help curb everyday health care costs and cover other expenses incurred if ill or injured. Benefits include: *.
Unlimited Doctor Consultations by Telephone or Video, 24/7.
Skip the waiting room and connect with a physician.
Savings of up to 75% Off Prescription Drugs.
Members can text or email prescription drug discount deals straight to their phones or print a discount drug card.
Discounts of 15%– 40%.
Off Eye Exams, Lenses, Frames, and Contacts.
Supplemental Insurance Benefits include:
• Accident Medical Expense.
• Critical Illness.
• Accidental Death & Dismemberment.
• Daily In-Hospital Indemnity.
Latitude can provide you with important savings on everyday medical expenses and protection against expenses for serious illness and accidents.
If you have an accident or are diagnosed with a critical illness, the supplemental insurance included in the membership plans helps cover your insurance deductible, medical bills, the mortgage– whatever you need the funds for. This allows you to focus on the most important aspect of recovery, which is getting better.
IHC Group Accident Insurance
Gap Plans.
Health insurance deductibles and out-of-pocket costs can take a toll on your savings should an unexpected medical event occur to you or someone in your family. Metal Gap plans are bundled insurance benefits that can cover the cost of your deductible should an accident, critical illness, or hospital confinement take place, reducing the burden and stress from your wallet.
What Does Gap Health Insurance Cover?
Individual medical gap plans vary in what they cover, so you'll want to read the details of any plan you're considering closely. The coverages listed below are examples that are commonly part of many gap health plans.
What Gap May Cover.
*Broken Bones.
*Life-threatening cancer.
*Heart attack.
*Kidney failure.
*Stroke.
*Coma.
*Coronary bypass.
*Loss of sight, speech, or hearing.
*Major organ transplant.
*Paralysis.
*Severe burn.
What Gap May Not Cover.
*Preventive care such as routine physicals.
*Any non-medically necessary or experimental procedures.
*Injuries or illnesses related to participating in extreme or dangerous activities (rock climbing, skydiving, private aviation, etc.) or sustained at work or under the influence of drugs or alcohol.
*Medical expenses incurred prior to the policy effective date or after the expiration date.
National General Accident Insurance Plans.
AcciMed.
A plan for unexpected out-of-pocket costs associated with accidents, accidental death, and dismemberment.
AcciMED is a simple solution that helps you pay these high out-of-pocket costs so that you can receive and afford the treatment you need.
Choose one of four benefit levels: $2,500; $5,000; $7,500 and $15,000.
Get financial protection from accident-related health care costs with Accident Medical Expense coverage.
Stay prepared with accidental death and dismemberment benefits.
VitalGuard.
A plan for unexpected out-of-pocket costs associated with accidental death and dismemberment.
Reduce the financial impact of a serious accident for you and the ones you love with VitalGuard.
Choose from three available benefit levels: $2,500; $5,000 and $10,000.
VitalGuard provides a lump-sum payment in the event of a covered accidental death or dismemberment.
Must be between the ages of 18 and 64 to apply.
Accident Fixed-Benefit.
Medical treatment following an accident.
can get expensive– Accident Fixed-. Benefits coverage is here to help.
Accident Fixed-Benefit coverage pays cash right to you, helping you catch up financially from days off work and pay expenses other plans don't, like auto and medical deductibles.
Accident Fixed-Benefit pays. Immediately– there's no waiting period.
Over and above any benefits you receive from any other plan.
No matter what doctor or hospital you use. No network restrictions.
With no overall annual or lifetime limits, no matter how many accidents you have.
Plan Enhancer.
Improve your medical coverage with Plan Enhancers flexible solutions.
Plan Enhancer gives you Accident Medical Expense coverage that helps you pay the high out-of-pocket medical bills following an accident.
By paying cash right to you, Plan Enhancer helps to protect you from the financial burden of paying out-of-pocket costs associated with accidents, cancer, heart attack, strokes, and hospital stay due to sickness.
Choose one of five available benefit levels: $2,500; $5,000; $6,850; $7,500 and $10,000.
Pays covered out-of-pocket expenses up to the selected benefit amount.
Acceptance is guaranteed, and there are no network restrictions or waiting periods.
Optional Cancer and Heart/Stroke and Sickness Hospitalization riders are available in some states.
Accidental Death Explained
The designated beneficiaries get benefits from both the life insurance and AD&D in the event the insured dies accidentally. Benefits typically cannot exceed a certain amount, and therefore most insurers cap the amount payable under these conditions.  Generally, AD&D payments reflect the face value of the original life insurance policy, giving the beneficiary a benefit that is twice the amount of the life insurance policy's face value in the event the insured dies accidentally.
Extraordinary events, such as exposure to the elements, traffic accidents, homicide, falls, drowning, and accidents involving heavy equipment fall under what accident death typically covers.
Understanding Dismemberment
Usually, the AD&D policy will pay a certain amount for losing an arm or leg, becoming partially or permanently paralyzed or the loss of use of specific body parts, required for sight, hearing, or speech. The types and range of injuries covered are up to and defined by each insurance carrier and policy. Typically a combination of the loss of a limb and the loss of a primary bodily function, such as sight in one eye,  or hearing in at least one ear for the policy to pay the full amount.