Best Cheap renters insurance Scottsdale AZ
Looking for the cheapest renters insurance in Scottsdale AZ?
Renters insurance in AZ is less expensive than the national average. Premiums average about $219 for Scottsdale AZ tenants. Your costs will vary based on your age,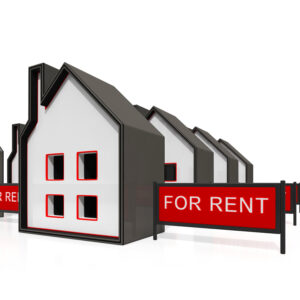 home location, the extent of coverage, and other details
The easiest way to acquire an affordable renter's insurance policy in Arizona is to compare rates from multiple insurance companies. Individual rates may vary depending on coverage options and the value of your belongings
How much is Renters Insurance in Scottsdale AZ?
Based on our quote history, the renters' insurance premium ranges from $107.43 to $314.06 in Scottsdale AZ. The quote is based on an applicant profile of a single, 23-year-old, who has filed no claims in five years with coverage includes medical payments of $5,000 and personal property of $10,000.
The easiest way to acquire an affordable renters insurance policy in Scottsdale Arizona is to compare rates from multiple insurance companies. Individual rates may vary depending on coverage options and the value of your personal belongings.
selected levels of coverage were: cheapest renters insurance in Scottsdale AZ
• Personal property coverage: $30,000.
• Liability coverage: $100,000.
• Medical payments coverage: $1,000.
• Deductible: $500.
• Loss of use: $0.
Every renter's insurance company we looked at also offered the following basic coverage, which should always be available. If they aren't, you should look for a different insurer.
• Personal property coverage: pays for damage to your personal belongings, such as furniture, clothing, and electronics.
• Liability coverage: pays for damages to others that you are responsible for, such as if a guest is injured in your home.
• Medical payments coverage: Covers minor medical expenses that your guests experience, regardless of who is at fault.
Cheap Renters' insurance rates in Arizona differ by city. Rates depend on city-specific variables, such as the number of claims filed in the immediate area, lending your ZIP code plenty of weight in deciding how much you pay.
Tucson Arizona, Oro Valley, Phoenix AZ. Chandler Arizona. Mesa Az, Scottsdale AZ, Peoria Arizona, Yuma AZ, Surprise AZ, Ajo AZ, Amado Az, Arizona City, Avra Valley AZ, Casa Grande AZ, Douglas AZ, Marana AZ, Green Valley AZ, Globe AZ, Oracle AZ, Tubac AZ, Sierra Vista AZ, Tempe AZ, Gilbert AZ, Glendale AZ
Renter's insurance company rates in Scottsdale Arizona
Renters insurance prices in Arizona vary depending on which insurance company you select. Renters insurance only costs a few dollars per month, but it can save you money if your property is damaged or your home is broken into
Renters insurance prices in Scottsdale Arizona vary depending on the number and value of renters claims filed in Arizona and depend on the value of the belongings covered by the policy
Coverage options: Comparing renters' insurance policies and benefits.
Some renter's insurance policies come with more extra coverage options than others. These extras aren't always useful in every case, but here are a few we think most Arizona renters should consider:
• Replacement cost coverage: You are paid the full cost to replace an item that has been damaged or stolen, not factoring in depreciation.
• Valuables coverage: Pays for loss or damage to valuable items like jewellery, electronics, or musical instruments, which are sometimes excluded from standard personal property limits.
• Equipment breakdown coverage: Pays for repair to appliances and other equipment in your home, even if the cause is regular wear-and-tear.
• Earthquake coverage: Pays for damage to your home from earthquakes, which is not covered by traditional renters insurance.
LANDLORD REQUIREMENT: RENTERS INSURANCE AZ
Living in the litigious society we do, most apartment complexes require that you at least carry a renter's policy with liability insurance on it. They want to make sure they are covered if you are negligent and cause a fire or a water situation like mentioned above.
Your liability coverage will kick in and defend you plus pay for damages if you are found at fault. Some savvy landlords may even require you to carry coverage for your belongings as well. However, it is easy to find affordable renters insurance, and you should always add contents coverage to it.
You read that right; the best renters insurance can often pay for itself when you combine it with an auto insurance policy.  Insurance companies love for you to bundle your business with them and an accompanying renters policy can give you significant savings on your auto policy.
Since apartment insurance is relatively inexpensive, the discount on your auto can sometimes be as much as the premium for the annual renter's policy. It is a no-brainier; basically free coverage for your stuff.
If you are looking for the cheapest renters insurance in Scottsdale, AZ, give us a call we will be happy to recommend a policy for you.