Arizona contractor insurance
Contractors insurance is coverage that can protect your business from devastating financial debts that can result from work-related accidents. It's important to protect your livelihood with adequate coverage's and limits that match your exposure in case your business is threatened
Why Contractors Need Contractor Insurance
As a contractor, customers expect you to:
• Put their construction plans into action
• Meet deadlines
• Ensure large and small projects are completed
All these tasks can expose your business to unique risks. In addition, your business will likely be exposed to common workplace risks.
(Free No Obligation quotes No B/S Calls No Spam email)
These risks include damage to your property or important records.
To learn more about contractor insurance– Get A quote for a type of business insurance– contact general liability insurance AZ. We'll be happy to provide you with the insurance quotes you need to keep your business safe.
Contractor insurance enables you to focus on your work without distractions. Contractor insurance gives you the confidence to take on big jobs, and to succeed. And contractors liability insurance is one more way you show your customers that you're a professional and have taken steps to make sure that you're covered, even in the unlikely situation that something goes wrong.
General liability insurance for contractors enables you to thrive, with the awareness that you have great coverage behind you on every job, every day. contractor insurance is a must for anyone who works with residential and commercial buildings, such as general contractors, handymen, carpenters, electricians, plumbers, and more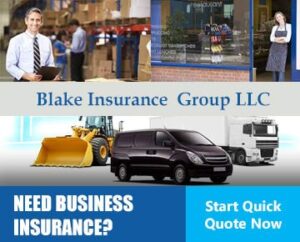 Because every business is different, commercial insurance solutions for contractors can range from a standard policy to a more thorough mix of coverage. The type of contracting business you own– such as masonry, landscaping, or new construction–, as well as its size and location, will affect the types of insurance you may need.
We understand the risks contractors face every day and have developed commercial insurance solutions to help meet your varied needs.
Who needs Arizona contractor insurance?
To protect yourself and your business from work-related accidents, it is recommended the following contractors carry contractors insurance: Arizona liability insurance
• Electricians.
• Plumbers.
• HVAC contractors.
• Carpenters.
• Construction workers.
• Painters.
• Landscapers.
• handymen.
Business Owner's Policy for Contractors.
Most contracting businesses have a Business Owner's Policy (BOP). They have this because it helps protect them in the same way a homeowner's policy helps protect your home and personal possessions.
When it comes to business insurance, this is the baseline and first type of policy you should purchase. It gives business owners peace of mind in knowing that in the case of an accident – such as someone slipping and falling on their property – their business is protected.
When searching for insurance coverage it is good to work with a company that has the most options. Here at general liability insurance Arizona, we have the most online options available when compared to other online insurance brokers. We furnish a comprehensive list of insurance policies with many different carriers so we can do it all.
We contractors insurance agents understand that as an entrepreneur you are always looking at the bottom line and trying to make the best financial decisions for your business. We have all the different kinds of policies for each price point.
Whether you want to look at your insurance as an investment and protect your business to the best of your ability, or can only afford the minimum, we contractors insurance agents can help.
What truly sets us apart from all the rest is the online carriers we represent for contractor insurance. We only work with the best and most premium insurance carriers in the industry. They are financially sound and offer the most comprehensive products.
By combining three basic coverage's, a BOP can help save you money while safeguarding what you've worked hard to build. This coverage includes:
1. General Liability Insurance— helps protect your contracting business from lawsuits resulting from injuries or property damage. For example, say a customer is injured at your workplace. General liability insurance can help cover the costs related to bodily injury claims. business liability insurance Arizona This coverage also helps cover claims of slander and libel. Business liability insurance does not cover liabilities resulting from the professional services you may provide. For claims of errors or omissions in services you provide, you'd need professional liability insurance.
2. Commercial Property Insurance– helps protect the place where you do business and the things you use to conduct business. This can include tools and equipment. It doesn't make a difference if they're owned or leased.
3. Business Income Insurance– helps cover the loss of income when you can't run your business because of covered property damage.