Safeway insurance Agent Arizona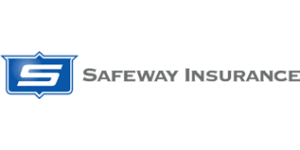 Safeway Insurance: Your Unrivaled Ally in Arizona
As a seasoned Safeway Insurance agent in Arizona, I'm a firsthand witness to the exceptional value and peace of mind that Safeway Insurance offers its clientele. Holding the mantle as the United States' largest, privately held, family-owned insurance company since its inception in 1959, Safeway Insurance is an embodiment of personalized service. With a network of regional offices across the nation, our emphasis lies in ensuring that our presence is felt within your community.
Compare and save with SafewayInsurance

The Advantage of a Local Insurance Agency: Personalized Service
**Why should you opt for a local insurance agency?** The answer lies in the personalized service that local insurance agencies are uniquely positioned to offer. These agencies don't just provide insurance; they build lasting relationships and develop a deep understanding of the distinct risks you encounter in your locality. Armed with this knowledge and an in-depth understanding of local markets, they can recommend suitable coverage at the best possible price. The Safeway Pledge: Committed to You
Our commitment at Safeway Insurance is twofold. **Firstly**, as your Safeway Insurance agent, I am dedicated to offering an affordable insurance policy that precisely matches your needs. The hallmark of our policies is their simplicity – easy to understand, comprehensive in coverage, and offering great value for your money.
**Secondly**, we pledge to provide you with a supportive advisor who will expedite and manage your insurance claims efficiently and amicably. Whether you're in the market for Safeway auto insurance, Safeway home insurance, or Safeway car insurance, your needs are always our topmost priority
Feel Safe & Secure with Safeway Insurance
Safeway Insurance is synonymous with credibility and trustworthiness. We boast an "A" (Excellent) rating from independent insurance analysts A.M. Best Company. This is testament to our unrivaled track record spanning over 50 years and the trust of over 300,000 customers across the United States. With Safeway, you can rest assured that your most valuable assets are safe and secure.
Maximizing Savings with Safeway Insurance: The Art of Bundling
Not many are privy to the money-saving strategy of bundling insurance policies. Combining multiple policies, such as Safeway auto insurance and Safeway home insurance, results in substantial savings via lower collective premiums. Plus, Safeway insurance quotes allow you to assess different bundle options and choose the one that suits you best.
Considering a Switch to Safeway Auto Insurance?
There could be several triggers to switch your auto insurance. It could be that your policy is due for renewal, or perhaps you've had an unsatisfactory claim experience with your current provider. Maybe you're acquiring a new car, or you're relocating to an area not covered by your current insurer. Regardless of the reason, Safeway auto insurance offers coverage that's affordable, comprehensive, and flexible enough to adapt to your evolving needs.
Reap the Benefits of an Independent Insurance Agent
Engaging an independent agent provides the convenience of a one-stop shop for all your insurance requirements. We offer a wide spectrum of products and have the flexibility to compare coverage and prices from multiple insurance companies to secure the best value for you.
Safeway Insurance – Always Close to You
Whether you're based in Arizona or Illinois, Safeway Insurance has got you covered. Our Arizona office operates from 8 am to 5:30 pm MST, Monday through Friday, at 1855 W. Baseline Road, Suite # 100, Mesa, AZ 85202. Our Illinois headquarters is at 790 Pasquinelli Drive, Westmont, IL 60559, open from 7:30 am to 4 pm CT Monday through Thursday, and 7:30 am to 1 pm CT Friday.
Our dedicated team is ever ready to provide Safeway insurance quotes, manage your Safeway car insurance policy, assist with your Safeway home insurance inquiries, and answer any other questions you may have. Delivering excellent customer service is our mission.
With Safeway Insurance, peace of mind is not just an assurance – it's a promise. Whether you're seeking Safeway auto insurance, Safeway home insurance, or Safeway car insurance, we are committed to ensuring your assets are well protected