Safeway insurance Agent Arizona
(Free Online quotes No B/S Calls or spam emails)
Feel Safe & Secure with Safeway Insurance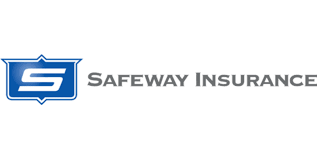 Safeway Insurance has been offering insurance for over 50 years. Established in 1959, Safeway Insurance is the largest, privately held, family-owned insurance company in the United States. We believe in the personal touch, with regional offices across the country
Safeway Commitment to You
Commitment to you comes in two parts:
Safeway insurance agent will offer you an affordable insurance policy that suits your needs. You will find our policies straightforward and easy to understand and our coverage is of great value.
Second, we promise you a helpful advisor, who will take care of your insurance claim quickly and in a friendly manner.
So ask our friendly Safeway Agent to prepare you an insurance quote today and find out how affordable insurance coverage can be the safe choice
Once, if you wanted cheaper insurance, you had to cut corners on coverage. Not anymore.
Safeway Insurance offers a safe alternative to costly premiums.
Rated "A" (Excellent) by independent insurance analysts A.M. Best Company, with over 50 years of experience and serving over 300,000 customers across the United States, your most precious possessions are safe and secure with Safeway.
Looking for ways to save on your insurance? bundling policies
What does it mean to bundle insurance?
Bundling means buying multiple insurance policies– such as home, auto, life or renter's insurance– from the same company.
One of the most straightforward ways to save money on insurance is by bundling policies. If you own or rent a home, and have a car, you may be able to shave a considerable amount off your collective monthly premium by consolidating policies and buying insurance from just one carrier.
Reasons to Switch Auto Insurance Companies
Your policy is up for renewal. As you reach the milestones of life, your insurance needs will change. With this in mind, it's wise to review your coverage before
your current policy renews. If you think you're overpaying, you may want to switch companies
You had a bad claims experience. Usually, we don't know how good our insurance company is until we make a claim. If you had an unsatisfactory
You are buying a new car. When you buy a new car, you want to make sure that it has adequate coverage. For example, you may want gap insurance if you take out a loan or lease, but not every company offers this coverage type.
You are moving. Where you live impacts the cost you pay for car insurance. But not all insurers price their coverage the same, which is why it's a good idea to compare car insurance quotes from multiple insurers.
And keep in mind, your current insurer might not offer coverage in your new location, so you may have no choice but to switch.
Of course, you may also find discounts through bundling other types of insurance– including policies that cover boats, personal property or other major assets. But the traditional home and auto bundle is among the most common, and will typically save you the most money in discounted premiums.MySafeway I.D. Card
Arizona
Send Payments to:
Safeway Insurance Company
P.O. Box 90810, Lafayette, LA 70509
Address:
Safeway Insurance
1855 W. Baseline Road, Suite # 100, Mesa, AZ 85202
Office hours: 8 am to 5:30 pm MST Monday thru Friday
General Safeway Office Numbers: (866) 605-9501 or (480) 730-0026
Payment and Billing Information: (800) 572-9479
To Report a New Claim or Accident: (888) 203-5129
Office hours for reporting a new claim are 6:30 am to 9 pm MST Monday thru Friday, 7 am to 6:30 pm MST Saturday & Sunday. If you are calling outside of these hours please leave a message with your name, phone number with area code, and the Safeway policy number and your call will be returned on the next day.
The phone numbers and addresses are provided for information purposes only. Please contact your insurance agent regarding insurance coverage.
Illinois – Headquarters
Send Payments to:
Safeway Insurance Company
PO Box 291, Westmont, IL 60559
Address:
Safeway Insurance Company
790 Pasquinelli Drive, Westmont, IL 60559
Office hours: 7:30 am to 4 pm CT Monday thru Thursday, 7:30 am to 1 pm CT Friday
General Safeway Office Numbers: (630) 887-8300 or (800) 273-0300
Payment and Billing Information: (888) 575-3593
To Report a New Claim or Accident: (888) 203-5129
Office hours for reporting a new claim are 7:30 am to 10 pm CT Monday thru Friday, 8 am to 7:30 pm CT Saturday & Sunday. If you are calling outside of these hours please leave a message with your name, phone number with area code, and the Safeway policy number and your call will be returned on the next day.
The phone numbers and addresses are provided for information purposes only. Please contact your insurance agent regarding insurance coverage