Safeco Insurance agent Tucson
(Free No Obligation quote No B/S Calls or spam email)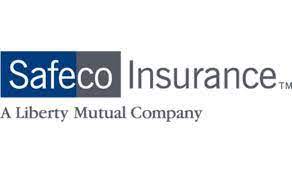 Safeco offers car insurance, home insurance, and other personal insurance through independent insurance agents. Get free auto and home insurance quotes today.
We know that trust matters when it comes to some of your biggest investments, like your home, car, and even your boat. From the smallest fender-bender to a storm-damaged home, we're standing ready at life's trying moments – here for you at any time, at any day of the week.
With a comprehensive range of insurance coverage and expert advice from local independent agents, we make it simple to protect what's important to you, and easy to get the best mix of coverage and pricing.
At Safeco insurance Arizona, we promise to make it easy for you, to provide the coverage you need, to connect you with local agents who offer personal advice, and most important of all – to be there for you when you need us most.
We Make Insurance Easy, So You Can Get More Out of Life
A local independent Safeco Insurance agent in Tucson can explain all your options and help you select the best Safeco policy for you. Once you're a customer, you can easily manage your policy online and report and track a claim 24/7.
Because Arizona only requires drivers to carry mandatory Liability coverage, it gives motorists the opportunity to save money each month by only purchasing a minimal amount of insurance But keep in mind that Liability does not cover you if you get into an accident that was not your fault, if your car is damaged by severe weather, or if your car gets vandalized or stolen. You will have to purchase additional coverage to protect against such events. See how much you can save on Arizona auto insurance.
The Coverage You Need For the Life You Want
Get coverage for everything from your auto and home to your boat, motorcycle, and RV. From the beginning, we help you save with a wide range of discounts. Then, as your life changes, we can protect what matters most to you with customizable coverage options
voice and mobile apps
Make insurance part of your digital life. Try them out today!
Safeco Mobile for iOS and Android
customer support
file a claim
1-800-332-3226
roadside assistance
1-877-762-3101
online account help
1-888-458-2246
more information
visit customer support