Progressive agent Mesa Arizona
Progressive offers insurance by phone, online, and through independent agents.
(Free No Obligation Quotes No B/S calls or Spam emails)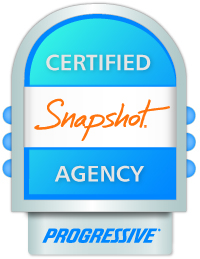 The Progressive Corporation is one of the largest providers of car insurance in the United States. The company also insures motorcycles, boats, RVs, and commercial vehicles, and provides home insurance through select companies. Progressive has expanded internationally as well, offering car insurance in Australia.
Contact an agent today and get expert guidance for your needs, call now who understands your needs and can get you the best policy and price.
Here's some of the progressive Insurance in Arizona
How you use your RV. How often do you use it? Even your RV itself. It's all unique and so is your RV insurance. Just get a free quote online, and we'll automatically build a custom policy with the best coverage for you. It's that simple. Your quote.
How we customize RV insurance and why it matters.
RV insurance is different from auto insurance, for example. There are two categories: recreational and full-timers. No worries trying to tell us exactly what you need before you start. Just get a quote, and we'll customize a policy for you.
Progressive RV Insurance Mesa Arizona
Recreational RV insurance.
Recreational is the best RV insurance for you if you don't live in your RV year-round (or claim it as your primary residence). This provides insurance for your RV inside and out while you're driving or parked at a campsite. You can get coverage for accidents, belongings inside your RV, and injuries that happen on your campsite (or around where your RV is parked).
Full-timer's RV insurance.
Full-timer's insurance is the best RV policy for you if you live in your RV. You'll still get insurance on your RV and the same coverage as you would with recreational insurance. But you can add more coverage's that feel more homeowners-like. These can pay for charges you get from homeowners/RV associations, injuries on your property, and damages or theft for belongings stored on your property (and in your RV).
Progressive Condo insurance Mesa Arizona.
Condo insurance fills your coverage gaps.
Condo associations have master policies that cover the property, common areas, and outside/physical structure of your condo. But, you can't simply rely on your association's master policy. Your association's policy only covers the things they're responsible for, and not what you're responsible for.
Condo insurance (or condominium insurance) covers your belongings, upgrades to your unit (new granite countertops, etc.), injuries at your place, certain lawsuits against you, etc. Without condo insurance, you'd have no coverage for these things.
Progressive agent Mesa Arizona
Condo insurance coverage progressive offer.
Progressive offers coverage's for your belongings, any upgrades you make to your condo (granite countertops, custom cabinets, etc.), lawsuits against you, and more. Keep in mind, your association covers the physical structure of your condo.
* Your personal possessions.
* Upgrades and customization s.
* Temporary living expenses.
* Injuries and lawsuits against you.
• Comprehensive– Covers property and liability as well as many other areas with 18 tailor-made coverage's for homeshare that many homeowners insurance policies or service providers do not. Coverage are described in detail below.
• Personal protection– It's the type of protection that many service providers recommend for homeshare hosts.
• Fast + easy– You can file a claim online, with same-day resolution in any case.
Progressive Mobile Home Insurance Mesa Arizona.
Coverage that's specific to your home.
Manufactured home insurance is similar to homeowners' insurance, but instead, you get specialized protection for your factory-built home.
Coverage you can count on offers coverage options that help ensure you have the right level of protection, whether or not your home is your primary residence. Primary Residence– The titled owner or member of the immediate family lives in the home a minimum of nine months a year. Seasonal/Secondary Residence– Your home is not used as a primary residence, but rather occasionally for vacation, weekend, or recreational purposes.
It May not be used as a rental property. Rental Residence— The primary occupant is not an immediate relative of the titled owner. These units may or may not be rented to others for monetary or other compensation. Progressive does not offer coverage for tenants.