Progressive Insurance agent Arizona
(Free No Obligation Quotes No B/S calls or Spam emails)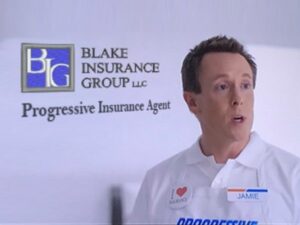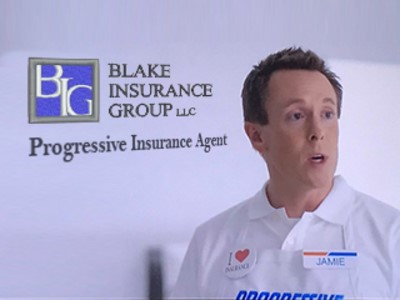 Progressive offer insurance by phone, online, and through independent agents
The Progressive Corporation is one of the largest providers of car insurance in the United States. The company also insures motorcycles, boats, RVs, and commercial vehicles, and provides home insurance through select companies. Progressive has expanded internationally as well,
Contact Progressive Insurance agent Arizona
today and get expert guidance for your needs, call now who understands your needs and can get you the best policy and price.
Here's some of the progressive Insurance in Arizona, progressive umbrella insurance
Progressive Auto Insurance  Arizona
Saving starts with a Progressive car insurance quote
Progressive insures over 18 million drivers, and we're the third largest auto insurance company. ** Why do millions of drivers trust Progressive? It's simple: Progressive unmatched value. They offer plenty of coverage's, 24/7 service, and discounts such as safe driver
Auto insurance coverage's Progressive offer progressive sr22 Accidents, glass damage, lawsuits, hail, and more– we have affordable coverage options to protect against just about anything. Get a car insurance quote, and you can customize your coverage online. Savings with safe coverage
free progressive online auto  Get a car insurance quote in about six minutes
Progressive  Motorcycle Insurance Arizona
# 1 motorcycle insurance company
1 in 3 insured motorcycle riders choose Progressive
Specialized coverage's From Progressive
* Full replacement cost and no depreciation for parts
* Total loss coverage for a brand new bike
* Coverage for gear and personal belongings
Get Insurance Quote (Free No Obligation Quotes No B/S calls or Spam emails)
Progressive Commercial Insurance Arizona
Trust progressive direct with your commercial insurance needs
We're one of the most trusted and highest-rated commercial auto insurance companies in the U.S. In fact, we're currently the No. 1 commercial auto insurer in America * with an A+ rating from A.M. Best.  ensure over 1 million commercial vehicles between hundreds of thousands of small businesses across the nation.
Shop a variety of other commercial insurance products through several trusted providers of the Progressive Advantage ® Business Program.
Compare commercial insurance products from progressive
Commercial auto insurance
• Truck insurance
• Tow truck insurance
• Van insurance
• Box truck insurance
• Dump truck insurance
• Food truck insurance
Business insurance
• General liability insurance
• workers comp insurance
• Contractors insurance
• Business owners policy
• Professional liability insurance
• Cyber insurance
Progressive Renters Insurance Arizona
Renters insurance covers your stuff and so much more
Renters insurance is an affordable way to cover your belongings and help pay for unexpected expenses. In addition to your belongings, renters cover other people's injuries at your place, certain lawsuits against you, and more.
Without renters insurance, you'd have no protection/coverage for these situations. For example, if someone steals all your stuff, your landlord won't cover anything.
Everything would be 100% on you. That could cost tens of thousands of dollars, as the average renter has nearly $28,000 worth of belongings, according to ASI, one of our network renters insurance companies.
Renters coverage Progressive offer
Renters cover your belongings, living expenses if your place is damaged, and even certain lawsuits against you
* Your personal possessions
* Injuries and lawsuits against you
* Temporary living expenses
Progressive ATV insurance coverage Arizona
protection that has no boundaries, Whether you're a rancher, hunter, trail rider, or an everyday adventure seeker, we know you love your all-terrain vehicle (ATV). So get ATV insurance from Progressive and get more riding freedom.
Many states require ATV insurance for vehicles operated on state-owned land. Your homeowners' policy might not cover your ATV if you ride it off your own property
ATV coverage we offer:
* Comprehensive
* Collision
* Bodily Injury & Property Damage Liability
* Uninsured/Under-insured Motorist
Get an ATV Insurance Quote
Progressive Boat insurance Arizona
Boat insurance that gives you more freedom
Join a leading boat insurer and enjoy no travel costs or restrictions
You're covered anywhere in U.S. and Canada
Insure your boat with Progressive, and you're automatically covered on all lakes and rivers in the U.S. and Canada, plus ocean waters within 75 miles of the coast. No questions asked.
Join one of the best boat insurers Need insurance for a unique boat? Then Progressive is your company.
We insure bass boats, sailboats, pontoons, powerboats, and pretty much all other watercraft up to $350k in value and 50 feet long. Just get a free boat insurance quote online, and we'll ask about your boat. If you have a unique situation, just give us a call, and we'll do what we can to cover you
35+ years of boat insurance experience. Over 1 million watercraft insured. It's safe to say we're one of the top boat insurance companies. Get a quote and see why boaters trust us.
Progressive insurance Coverage for you and your boat
* Propulsion Plus ® coverage for mechanical breakdowns
* Sign & Glide ® for towing on the water
* Total loss replacement for a brand new boat
Progressive Insurance agent Arizona
Progressive Golf Cart Insurance Arizona
Golf cart insurance coverage: get protection on and off the course
Golf carts are primarily designed for transportation from one green to the next, but you might be one of the many people who uses your golf cart as a means to travel around your gated community, retirement park, or condo complex.
Whether you use them off-road or on, the right insurance can help you protect your golf cart. Your homeowner's insurance policy might not cover you if you ride off your own property. But, Progressive specialty golf cart insurance will, and that's why it's so important.
Choose Progressive's golf cart insurance for your golf cart– whether it's gas or electric– and receive far-reaching coverage and specialized claims service. We provide coverage for virtually any noncommercial purpose and location.
The following golf cart insurance coverage is available through Progressive:
• Bodily Injury and Property Damage Liability
• Comprehensive.
• Collision.
• Accessory Coverage.
• Transport Trailer Coverage.
• Roadside Assistance.
Progressive Personal watercraft (PWC) Arizona.
Get customized personal watercraft insurance for almost any type.
We insure just about all of the common types of PWCs, including Jet Skis, WaveRunners, Sea-Doos, and more. Plus, we offer specialized coverages made just for PWCs. Just get a personal watercraft insurance quote, and you'll likely get covered today.
PWC insurance coverage's.
When you get a quote, you can choose which coverage you want and customize your protection for your exact needs.
• High limits: medical payment coverage limits are offered up to $25,000.
• Replacement cost personal effects: coverage is available up to $5,000 for personal effects, such as clothing, sunglasses, phones, etc. Replacement cost means if we can't repair your damaged items, we'll pay what it costs for new ones (similar model).
• Total loss coverage: this is available for new PWCs that are up to one model year old. If it's totaled, we'll write you a check for what it costs to buy a brand new one
(MSRP of the current model). When your PWC is more than three model years old, we'll give you the actual cash value for what your PWC is currently worth.
• Extensive navigation means you can enjoy using your watercraft anywhere in the US or Canada.
• Roadside assistance: towing to the nearest qualified repair facility is provided at no additional cost when your tow vehicle or trailer is damaged or disabled. There's typically no out-of-pocket cost to you for this coverage.
• Fuel spill protection: we'll cover oil or fuel spills that you're legally responsible for.
• Wreckage removal: we'll cover the cost to raise, remove, and/or destroy the wreckage if your PWC sinks.
Get a PWC insurance quote and get covered today!
Progressive RV Insurance Arizona.
How you use your RV. How often do you use it? Even your RV itself. It's all unique and so is your RV insurance. Just get a free quote online, and we'll automatically build a custom policy with the best coverage for you. It's that simple. Your quote.
How we customize RV insurance and why it matters.
RV insurance is different from auto insurance, for example. There are two categories: recreational and full-timers. No worries trying to tell us exactly what you need before you start. Just get a quote, and we'll customize a policy for you.
Recreational RV insurance.
Recreational is the best RV insurance for you if you don't live in your RV year-round (or claim it as your primary residence). This provides insurance for your RV inside and out while you're driving or parked at a campsite. You can get coverage for accidents, belongings inside your RV, and injuries that happen on your campsite (or around where your RV is parked).
Full-timer's RV insurance.
Full-timer's insurance is the best RV policy for you if you live in your RV. You'll still get insurance on your RV and the same coverage as you would with recreational insurance. But you can add more coverage's that feel more homeowners-like. These can pay for charges you get from homeowners/RV associations, injuries on your property, and damages or theft for belongings stored on your property (and in your RV).
Progressive Condo insurance Arizona.
Condo insurance fills your coverage gaps.
Condo associations have master policies that cover the property, common areas, and outside/physical structure of your condo. But, you can't simply rely on your association's master policy. Your association's policy only covers the things they're responsible for, and not what you're responsible for.
Condo insurance (or condominium insurance) covers your belongings, upgrades to your unit (new granite countertops, etc.), injuries at your place, certain lawsuits against you, etc. Without condo insurance, you'd have no coverage for these things.
Condo insurance coverage progressive offer.
Progressive offers coverage's for your belongings, any upgrades you make to your condo (granite countertops, custom cabinets, etc.), lawsuits against you, and more. Keep in mind, your association covers the physical structure of your condo.
* Your personal possessions.
* Upgrades and customization.
* Temporary living expenses.
* Injuries and lawsuits against you.
Progressive Homeowners Insurance agent Arizona.
Homeowners' insurance is designed to protect you from the things that can damage your home, belongings, or hurt you financially. It covers wind/hail damage, fires, lightning, theft, and more. Plus it covers injuries that occur on your property and lawsuits against you, such as someone suing you because they were hurt at your home.
Homeowners insurance coverage's Progressive offer.
We offer coverage's for your house, garages, sheds, other structures on your property, lawsuits against you, and more.
* Repair/rebuild your home and other structures.
* Temporary living expenses.
* Injuries and lawsuits against you.
* Your personal possessions.
Progressive Insurance Broker Arizona
Progressive Home-share Insurance by Slice.
Coverage when you need it. Not when you don't.
If you rent your home or rooms in your home through a service provider (such as Airbnb, HomeAway ®, VRBO ®, onefinestay, or FlipKey ®), you may have a coverage gap. Many homeowners' policies don't cover home-sharing and neither do many service providers.
Progressive Home share insurance by Slice can help fill that coverage gap. You get what you need when you need it: protection for your home, valuables, and homeshare business that you can turn on and off. That way, your policy is only active and you only have to pay for the days you request it, and not the rest of the year when you don't.
This is a great insurance choice when you're hosting short-term rentals and don't have landlord insurance or other applicable coverage.
Advantages of home-share insurance.
• Pay-per-use– Choose the days you want coverage, like only when your place is booked. Policies are offered for just one night and all the way up to a maximum stay of 45 consecutive nights.
• Comprehensive– Covers property and liability as well as many other areas with 18 tailor-made coverage for homeshare that many homeowners insurance policies or service providers do not. Coverage's are described in detail below.
• Personal protection– It's the type of protection that many service providers recommend for homes-hare hosts.
• Fast + easy– You can file a claim online, with same-day resolution in many cases.
Progressive Insurance agent Arizona
Progressive Mobile Home Insurance Arizona.
Coverage that's specific to your home.
Manufactured home insurance is similar to homeowner's insurance, but instead, you get specialized protection for your factory-built home.
Coverage you can count on We offer coverage options that help ensure you have the right level of protection, whether or not your home is your primary residence. Primary Residence– The titled owner or member of the immediate family lives in the home a minimum of nine months a year. Seasonal/Secondary Residence– Your home is not used as a primary residence, but rather occasionally for vacation, weekend, or recreational purposes. It May not be used as a rental property. Rental Residence– The primary occupant is not an immediate relative of the titled owner. These units may or may not be rented to others for monetary or other compensation. Progressive does not offer coverage for tenants.
Progressive Insurance agent Arizona