product liability insurance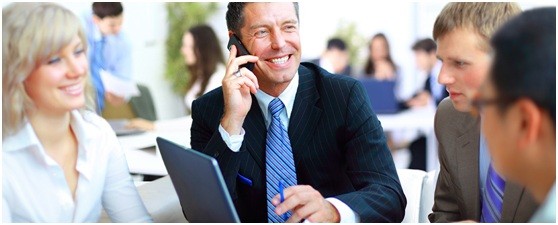 Product liability insurance covers claims related to product defects. It protects businesses from the fallout that occurs in the event that a product causes injury or other damage to third parties If your company manufactures or sells a product that has a defect and that defect causes injury or property damage, your business could be held liable.
There is always the potential for defects that can result in bodily injury or property damage – serious risks neither your business nor customers can afford. That's why all businesses that sell products should have product liability coverage.
How much does product liability insurance cost?
How much coverage you need depends on what and how many products you sell, the volume of sales, and the number of parties involved in the production. As a rule of thumb, the more output, the greater the likelihood one of the products could have some type of defect. As your small business grows, this could become a bigger concern over time.
Product liability insurance is a must even if your role in the manufacturing, sale or distribution process is marginal.
You can get coverage in these states: Alaska, Arizona, California, Colorado, Connecticut, Delaware, Florida, Georgia, Hawaii, Idaho, Illinois, Indiana, Iowa, Kansas, Kentucky, Maine, Massachusetts, Michigan, Minnesota, Mississippi, Missouri, Montana, Nebraska, Nevada, New Jersey, New York, North Carolina, North Dakota, Ohio, Oklahoma, Oregon, Pennsylvania, Rhode Island, South Carolina, South Dakota, Tennessee, Texas, Utah, Vermont, Virginia, West Virginia, Wisconsin, and Wyoming.
Who Needs Product Liability Insurance?
Responsibility for a product defect that causes injury may affect all sellers of the product who are in the distribution chain
• The product manufacturer, importer, or distributor;
• A manufacturer of component parts;
• A party that assembles or installs the product;
• The wholesaler; and
• The retail store that sold the product to the consumer
Manufacturers of products should consider product liability insurance. Manufacturers are more frequently the party held liable in product liability claims. Even if your products are input to another product, your business may still be involved in a claim.
If your company repairs damaged products, you should consider product liability insurance as well, because there is always a chance that the injury or damage caused by the product could have been related to something that occurred as a result of your business repairing or customizing the product.
Add product liability insurance to your general liability policy it's often included as part of products and completed operations coverage in a general liability policy. "Products" refers to the items you make or sell; "completed operations" refers to a contractor's completed work
Here are some of the companies that we shop to cover product liability: MetLife Nationwide Progressive Safeco Safeway State Auto Travelers