MetLife insurance Arizona
(Free No Obligation Quotes No B/S Calls or spam email)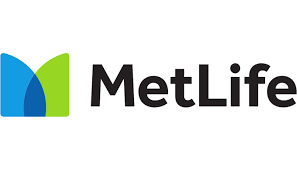 MetLife insurance is one of the world's leading financial services companies, providing insurance, annuities, employee benefits, and asset management to help its individual and institutional customers navigate their changing world
Founded in 1868, MetLife has operations in more than 40 countries and holds leading market positions in the United States, Japan, Latin America, Asia, Europe, and the Middle East.
MetLife has helped generations of people around the world protect their finances, property, family,
and future. In the process, we have shown our commitment to safeguarding families, serving communities, and strengthening society as a whole.
We're building a stronger and more agile company that can thrive in a variety of environments. We are transforming MetLife and embracing new opportunities that build on our expertise in asset management, employee benefits, and financial protection. We are investing in innovation, partnering with startups, digitizing our business, and equipping ourselves to compete in a changing world. At MetLife, we are working hard to build a more protected world.
MetLife Auto Insurance
Whether it's a car, boat, or RV, protect the vehicles that get you where you want to be
Protect yourself and your family with custom-fit car insurance from MetLife Auto & Home ®. Be covered in case of an accident or theft and save big with an employee or association discount while you're at it.
Individuals can enjoy:
• Great savings. Good drivers deserve a good fit and healthy savings. You could pocket hundreds with discounts and save even more for every year you drove claim-free.
• Coverage that suits you. Comprehensive and collision coverage is just the beginning. Our policies also give you the flexibility to dial-up (or down) your peace of mind.
Choose from new car replacement, special parts replacement enhanced rental car damage coverage, and more. And because there's only one you, receive identity theft protection at no extra cost.
• Did someone say convenient? Life can be complicated, which is why we make insurance so easy. Our customer service is accessible and personal. You can choose from different payment options, and you're able to manage your account online at any time, anywhere access. Just in case you want to view your policy at 2 a.m. while on vacation. Not that you would, but you could.
From sailboats to powerboats, boat insurance from MetLife Auto & Home ® gives you comprehensive coverage that you can count on in port and at sea.
• With a MetLife Auto & Home boat insurance policy, you're covered in the event of hurricanes or floods, theft, fire, sinking, or boating accidents.1.
• Policies provide compensation for medical expenses if your passengers are injured in an accident that involved your vessel, and liability protection, in the event that you're sued.
• Policies also include benefits like boat repair (including hull, motor, trailers, and more), coverage for uninsured/under-insured boaters, passenger protection, and more!
• We also offer boat safety discounts– you may be eligible if you've taken boat safety or Coast Guard courses, have protective devices on your boat, or have a diesel engine.
Motorcycle & RV insurance policies can protect your recreational vehicle, whether you're riding through snow or sand dunes.
• MetLife Auto & Home RV insurance covers a wide variety of recreational vehicles:
motorcycles & dirt bikes.
scooters, golf carts, Segways.
campers & trailers.
ATVs (all-terrain vehicles) & snowmobiles.
Even trailers and sheds.
• All policies include bodily injury liability coverage, property damage liability, and uninsured/under-insured motorist coverage.
• Other RV insurance coverage includes help for medical payments, emergency first aid costs, towing and roadside assistance, and legal defense costs.
• Customize your policy to protect extra equipment such as motor home contents, chrome handlebars, sidecars, ATV trailers, snowmobile sledges, and more.
MetLife Homeowners Insurance.
From burglary to storms, our policies have your residence covered– inside and out.
Our homeowners' insurance policies protect you if you have to rebuild your home and replace lost or damaged property, with no surprising costs or gaps in coverage.
• Customizable coverage offers peace of mind in the event of tornadoes, hail, fire, theft, vandalism, and more. You can even replace the contents in your home– without deduction for depreciation– if you ever experience a loss.
• Additional features are available that will pay you the full cost to rebuild your home if necessary, even if it's more than the amount for which your home was insured.
• Liability coverage ensures that if you're sued for a mishap on your property, your legal fees are covered.
• Identity Protection Services are included with every policy.
• Excellent customer service: 24/7 claims and flexible payment plans.
MetLife Condo Insurance.
Condo insurance can help you avoid unwanted costs and unexpected coverage gaps not covered by a master policy.
Condo insurance provides peace of mind for condo owners– your personal property and space likely aren't covered by the condo's master insurance policy.
• Customizable policies offer peace of mind in the event of tornadoes, hail, fire, theft, water backups, vandalism, and more.
• Replacement cost coverage pays the full, current cost to repair or replace your belongings, without deduction for depreciation, up to the amount of coverage you purchased.
• Loss assessment protection helps shield you from unscheduled assessments from the condo association, and liability coverage ensures that if you're sued from a mishap in your condo, your legal fees are covered.
• Identity Protection Services are included with each policy.
• Excellent customer service: 24/7 claims and flexible payment plans.
MetLife Renters Insurance.
Protect yourself, your apartment or rental home, and your valuables with Renters Insurance.
Our renters' insurance provides coverage for your belongings in case of losses like fire or theft.
• Customized coverage offers peace of mind in the event of tornadoes, hail, fire, theft, vandalism, and more. With our basic policies, if something happens, we'll pay the cost to repair or replace your property (up to the actual cash value).1 Additional coverage is also available.
• Specialty packages for electronics, musical instruments, recreational and sports equipment, and luxury items. Choose up to $5,000, $10,000, or $15,000 of coverage– we also include bonus coverage, if you lose or break your valuables.2.
• Identity Protection Services included with each policy.
• Excellent customer service: 24/7 claims and flexible payment plans.
MetLife TakeAlong DentalSM.
MetLife Individual dental insurance is a smart option to help you protect your smile– and your savings.
Your smile is important to you, but it can be expensive to keep healthy. And while it can be hard to find the right dental program to meet your needs, MetLife can help. Our programs reflect dental trends and insights from administering dental benefits for over 20 million people. So you can feel confident you're making the right choice for your smile.
Metlife dental programs offer you robust coverage with one of the largest dental networks, so you can worry less about the cost of getting the care you need. Best of all, you can continue to see your dentist– typically saving more if your dentist is in-network. With MetLife TakeAlong Dental, you get.
• Lifelong coverage you can count on no matter where life takes you.
• Big savings because our network negotiated fees average 36% below the average dental fees in the same area.
• Choice to see your dentist, even if he/she is not in our network.
• Coverage for hundreds of services/procedures, including cleanings, x-rays, fillings, sealants, root canals, crowns, and orthodontics.
• Program options to balance cost with your unique needs.
MetLife Life Insurance.
Life insurance helps protect your loved ones if you are no longer here to provide for them.
Term Life Insurance.
Available through the workplace, term life coverage helps protect your family for a set period of time, at low or sometimes no cost to you.
Permanent Life Insurance.
Offered through employers, our permanent options such as group universal life give you lifetime protection and potential cash value.
Accident & Health Insurance at Work.
In the event of an accident or illness, this additional insurance through your employer can help with expenses that may not be covered by your health plan.
MetLife Accident Insurance.
Pays a benefit for covered accidental injuries that you can use for whatever you see fit, such as out-of-pocket expenses not covered by your health insurance.
MetLife Critical Illness Insurance.
Helps pay your bills while you recover from a serious illness.
MetLife Hospital Indemnity Insurance.
Let's focus on getting better– rather than the cost of your stay.
MetLife Cancer Insurance.
Eases the financial impact of cancer care with coverage for out-of-pocket costs.