Mendota insurance Arizona (Free No Obligation Quotes No B/S Calls or spam email)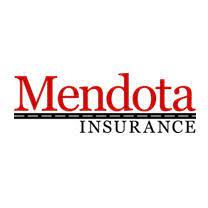 Mendota Insurance Company has been providing private passenger auto insurance to customers since 1989. Headquartered in Eagan, Minnesota
Mendota Insurance Quotes – Cheap Auto Insurance Rate Quotes from $39. Compare car insurance Plans Here. Fast Quotes, Top Brands. Get a Free Quote Now.
Insurance coverage: Full Coverage, Liability Only, Comprehensive, Collision Coverage, High-Risk Drivers, Uninsured Motorists compare rates online with other car insurance companies like Auto-Owners Kemper | Infinity Bristol West Encompass GAINSCO Badger Mutual Hallmark State Auto Hartford Mercury Mutual of Enumclaw MetLife Nationwide Progressive Travelers Safeco Safeway
Mendota auto insurance is about much more than just great rates and great service!
Mendota's auto insurance is designed for a broad range of drivers including those who may have difficulty obtaining insurance from other sources.
Your specific car insurance coverage needs to depend on a number of factors. Mendota works closely with its Independent Agents to provide you with coverage tailored to your specific needs. And if you should ever have to file a claim, Mendota offers superior claims service that is there when you need us – 24 hours a day, 365 days a year.
So just relax, we have you covered!
Mendota auto Insurance Arizona   Online auto Quote Now (Free No Obligation Quotes No B/S Calls or spam email)
Mendota is one of the fastest-growing property and casualty insurers in North America. Mendota and Kingsway are focused on being one of the premier providers of speciality insurance in the United States.
Mendota's commitment to superior service for our customers and agents alike is what sets us apart from other insurance companies.
We provide innovative products to our customers while supporting our agents with our proprietary internet-based platform,
MendotaMax. This results in greater efficiency for our agent partners and a better service experience for our customers.
Mendota Flood Insurance.
We are proud to offer our Flood Insurance Program marketed by Mendota Insurance Company and underwritten by American Bankers Insurance Company of Florida (ABIC). ABIC, rated "A" (Excellent) by A.M. Best, is a member of Assurant Specialty Property and represents the 2nd largest Write Your Own Company for National Flood Insurance Program (NFIP). They have been providing excellent service since 1983 and we are proud to be working with one of the leading companies selling Flood Insurance throughout the continental US. Our program is backed 100% by the Federal Government.
These are some of the great advantages our Flood program offers:
• Our Internet-based rating, quoting and application service makes writing Flood Insurance an easy process. Agencies can also view their book of business and submit mortgage changes with even more enhancements to come.
• Competitive Commissions and Incentives for Rollovers.
• Flood Zone Determinations, via the Internet, to help expedite quoting.
• Underwriting, Claims, and Customers Service provided by American Bankers staff, not a third party.
• Direct Bill Renewals, Electronic Funds Transfer plush Credit Card Billing option on new and renewal business to simplify payments.
• CE Training to keep agents updated on recent changes and train new producers and CSRs.
• Free award-winning marketing materials to help increase the awareness of Flood Insurance.
• Regularly published Flood bulletins to keep you updated on proposed and new changes.
We offer the following to our customers:
• Competitive pricing, with low down payment options
• Convenient payment options including automatic EFT (Electronic Funds Transfer).
• 24/7/365 Claim Service.
• Toll-free customer service; payments by phone.
Please contact your Independent Insurance Agent/Broker with any policy changes!
Reporting a Claim – Please Contact.
Mendota Claims (Hours: 24 hours a day/7 days a week).
Phone: 1-800-422-0793.
Fax: 1-800-798-1259.
Mendota Customer Service (Hours: Monday – Friday 8:00 am to 6:00 pm CT).
Phone: 1-800-422-0792.
Fax: 1-800-843-9970– General, 1-866-385-0553– Proof of Prior.
Payment Address.
Mendota Insurance Company.
C/O Covenir.
PO Box 15122.
Worcester, MA 01615-5122.
Flood Service Center/ Policy Services.
https://assurant.floodpro.net/Login.aspx.
Phone: (800) 423-4403.
Fax: (714) 712-3842.
Service Hours: 6:00 AM to 4:00 PM MT.
Emails.
General Underwriting: flood.service.center@assurant.com.
Submit-for-rate: submitforrate@assurant.com.
Rollovers: flood.rollovers@assurant.com.
Agent/ Broker of Record: agencybrokerchange@assurant.com.
Mendota Flood Hotline.
Office: (800) 226-5309.
For Flood Press 7 For Flood Spanish Press 8.
Email: flood@mendota-insurance.com.
Mailing Address.
American Bankers Insurance Company of Florida.
Flood Service Center.
PO Box 4337.
Scottsdale, AZ 85261-4337.
Claims Services.
Phone: (800) 423-4403 Option 3.
Fax: (866) 892-3066.
Email: myfloodclaim@assurant.com.
Service Hours: 8:00 AM to 6:00 PM ET.