DISCLAIMERS
"By submitting this form, you agree that a licensed sales representative may contact you about Medicare Advantage, Prescription Drug, and Medicare Supplement Insurance plans."
"This is a solicitation for insurance."
Medicare Part A
Original Medicare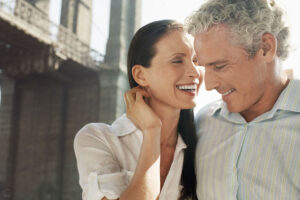 consists of two parts: Medicare Part A (hospital insurance) and Medicare Part B (medical insurance). Medicare Part A covers Medicare inpatient care, including care received while in a hospital, a skilled nursing facility, and, in limited circumstances, at home.
Most people are automatically eligible for Medicare Part A at age 65 if they're already collecting retirement benefits from the Social Security Administration or the Railroad Retirement Board. You may qualify for Medicare Part A before 65 if you have a disability, end-stage renal disease (ESRD), or amyotrophic lateral sclerosis (ALS). You must be either a United States citizen or a legal permanent resident of at least five continuous years.
In general, Medicare Part A coverage includes *:
• Hospital care (inpatient).
• Limited home health services.
• Skilled nursing facility care, provided that custodial care isn't the only care required.
• Hospice care.
* Medicare coverage is based on 3 main factors.
1. Federal and state laws.
2. National coverage decisions made by Medicare about whether something is covered.
3. Local coverage decisions are made by companies in each state that process claims for Medicare. These companies decide whether something is medically necessary and should be covered in their area.
Hospital Care (inpatient)
As a Medicare Part A beneficiary, you will receive coverage for hospital expenses that are critical to your inpatient care, such as a semi-private room, meals, nursing services, medications that are part of your inpatient treatment, and any other services and supplies from the hospital. This includes inpatient care that is received through:
• Acute care hospitals.
• Critical access hospitals.
• Inpatient rehabilitation facilities.
• Long-term care hospitals.
• Mental health care.
• Participation in a qualifying clinical research study.
Please note that Medicare Part A hospital insurance does not cover the costs for a private room (unless medically necessary), private-duty nursing, personal care items like shampoo or razors, or other extraneous charges like telephone and television.
Medicare Part A also does not cover the cost of blood. You do not need to pay anything if the hospital gets it from a blood bank at no charge. If the hospital does need to purchase blood for you, you must pay for only the first three units that you receive each calendar year, unless you have the blood donated by you or someone else.
Limited Home health services.
Medicare Part A benefits for home health care services are covered when deemed medically necessary and ordered by your doctor.
Home health care services may include:
• Part-time or intermittent skilled nursing care.
• Physical therapy.
• Speech-language pathology services.
• Occupational therapy.
• Medical social services.
• Part-time or intermittent home health aide services.
• Durable medical equipment, when ordered by your doctor *.
* If your doctor orders durable medical equipment as part of your care and the equipment meets eligibility requirements, this cost is covered separately under Medicare Part B. If you're eligible for coverage, Medicare typically covers 80% of the Medicare-approved amount for the durable medical equipment.
Medicare Part A does not cover 24-hour home care, meals, or homemaker services if they are unrelated to your treatment. It also does not cover personal care services, such as help with bathing and dressing, if this is the only care that you need.
Medicare Part A covers the entire cost for covered home health care services. As mentioned, if you need durable medical equipment and it's ordered by your doctor this is covered under Medicare Part B and you are responsible for 20% of the Medicare-approved amount.
The home health care must be provided by a Medicare-certified home health agency, and a doctor must certify that you are home-bound. According to Medicare, you are "homebound" if both of the following are true:
• Under normal circumstances, you can not leave home, and do so would require substantial effort.
• It is medically inadvisable for you to leave home without the help of another person, transportation, or special equipment.
Skilled nursing facility care.
Skilled nursing facility (SNF) stays are covered under  Part A after a qualifying hospital inpatient stays for a related illness or injury. To qualify for SNF care, the hospital stay must be a minimum of three days, beginning on the day you are formally admitted as an inpatient. The day you are discharged does not count towards this minimum three-day requirement. Time spent under observation as an outpatient also does not count towards your qualifying stay.
The skilled nursing care must be provided at a Medicare-certified facility. Medicare-covered skilled nursing care includes, but is not limited to:
• Semi-private room.
• Meals.
• Skilled nursing services.
• Rehabilitation services, if they are medically necessary to treat your illness.
• Medical social services.
• Medications received while in SNF care.
• Medical supplies and equipment used in SNF.
• Ambulance transportation to the nearest provider if needed services are not provided at the SNF.
• Dietary counseling.
Your primary care doctor must certify that you need daily skilled care that you can not receive at home, such as intravenous drugs or physical therapy. Medicare Part A does not cover long-term care (or personal care, if that is the only care you need).
Hospice care.
If your doctor has certified that you have a terminal illness with an estimated six months or less to live, you may be eligible for hospice care coverage. In hospice care, the focus is on palliative care, not curing your disease. The goal is to relieve pain and make the patient as comfortable as possible.
To qualify for Medicare-covered hospice care, you must meet all of the following conditions:
• You must be enrolled in Medicare Part A.
• Your doctor or health provider must certify that you are terminally ill and have six months or less to live.
• You must agree to give up curative treatments for your terminal illness, although Medicare will still cover palliative (comfort-focused) treatment for your terminal illness, along with related symptoms or conditions.
• You must receive hospice care from a Medicare-approved hospice facility.
Medicare A hospice care is usually received in the patient's home. It may include but is not limited to:
• Doctor services.
• Nursing care.
• Pain relief medications.
• Social services.
• Durable medical equipment.
• Medical supplies.
• Hospice aide services.
• Homemaker services.
• Physical and occupational therapy.
• Dietary counseling.
• Short-term inpatient care (if necessary for managing pain or symptoms).
• Short-term respite care.
If a patient is under hospice care, Part A may also cover some costs that Medicare normally does not include, such as spiritual and grief counseling. Medicare Part A only pays for room and board in a hospital if the hospice medical team orders short-term inpatient stays for pain or other symptom management.
Although you must give up any curative treatments for your terminal illness to receive Medicare coverage, you have the right to stop hospice care at any time. If you are thinking about going back to curative treatments, talk to your primary care doctor.
Request a Free No-Obligation Consultation
We're Licensed Insurance Agents
Let us help you learn more about your Medicare plan options
Our services are free to you
The costs of Medicare plans are strongly regulated by the federal government.
Any individual plan listed on our site carries the same costs and offers the exact same benefits regardless of whether you purchase it from our site, a government website, or your local insurance broker.
Our commissions are paid by insurance carriers, so there is no additional cost to you, our consumer.