Liability insurance AZ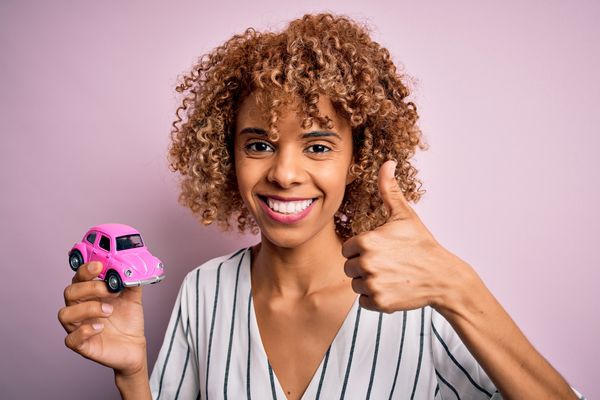 Property damage liability insurance– coverage for damage you cause to another person's property. Liability coverage is the most basic form of car insurance, and required in the state of Arizona
Liability coverage is typically written with three numbers, such as $15,000/$ 30,000/$ 10,000. The first number reflects your bodily injury coverage, the second number is your bodily injury coverage per incident limit, and the third number is the property damage liability portion.
Property damage liability doesn't cover repairs for your own vehicle or your medical expenses, so you'll need additional coverage to protect yourself, such as collision and comprehensive insurance
To drive legally in Arizona requires its drivers to have a minimum amount of auto insurance pursuant to the Financial Responsibility Law. If you have a vehicle registered in Arizona and want to operate it, then you must carry the following minimum amount of insurance:
• Bodily Injury Liability Coverage: $15,000 per person/$ 30,000 per accident; and
• Property Damage Liability Coverage: $10,000.
How much is Property Damage Liability Coverage?

Since property damage liability coverage is required by law in Arizona, you'll need to purchase coverage from an insurance company. How much your car insurance policy will cost is dependent on your location, vehicle, driving record, age, gender, insurance options, and coverage amounts.
Most drivers find liability-only policies insufficient. To give themselves more protection, 79% of insured drivers add collision coverage.
There are four types of insurance coverage: liability insurance (required by most states), comprehensive, collision, and full car coverage.
Your lender may require comprehensive and collision coverage if you lease or finance your automobile.
Auto insurance policies typically contain the following coverage types:
• Bodily Injury Liability: If you or a covered family member cause injuries to someone else, bodily injury liability coverage helps to pay their medical bills and lost wages.
• Medical Payments or Personal Injury Protection (PIP): If you're in an accident and you or a passenger are injured, medical payments coverage or PIP will pay for your medical payments, lost wages, and even funeral costs.
• Collision: Collision insurance pays for repairs or replacement costs for the policyholder's vehicle after an accident.
• Comprehensive: Comprehensive coverage reimburses policyholders for losses from theft or weather damage.
• Uninsured/Under-insured Motorist Coverage: If you're in an accident with a person who either doesn't have insurance or doesn't have enough insurance to cover your damages, uninsured/under-insured motorist coverage will pay for your car repairs and other expenses.
• Property Damage Liability: Property damage liability insurance covers repairs to another person's car or property, such as a fence or building, when you are at fault in an accident. It also will pay for the removal of debris, such as a damaged tree or signs, that occurs after an accident.
How to File a Auto Insurance Claim.
If you've been in an accident or your car has been damaged in some other way, you should notify your insurance company as soon as possible. It will assign a claims adjuster, whose job is to assess the damage and determine how much the insurer is obligated to pay you under your policy. (If you disagree with the amount, you can challenge it.).
Ask your insurer what information it needs to process your claim. It might, for example, request that you send photos of your damaged car via text, email, or through the insurance company's app. You should also save any documentation, such as a police report if there is one, and a receipt if you had to pay for your car to be towed. If another driver was involved, you'll want to provide their name and insurance information to your insurer.
Your insurer may have a list of approved repair shops that it works with, although you are also free to choose your own. When your car is repaired, the insurance company may pay the shop directly or reimburse you if you pay. Either way, you'll be responsible for covering your policy's deductible.
The six major types of car insurance coverage are:
• Bodily Injury Liability (BI).
• Property Damage Liability (PD).
• Medial Payments or Personal Injury Protection (PIP).
• Collision.
• Comprehensive.
• Under-insured/Uninsured Motorist.
Here's a closer look at how each one works.
Bodily Injury Liability Insurance (BI).
Bodily injury liability insurance is designed to pay medical expenses for someone else if you injure them in an accident where you're deemed to be at fault. This coverage can apply to you and to anyone else listed as a driver on your policy.
Property Damage Liability Insurance (PD).
Property damage liability insurance also covers you in accidents in which you're at fault. It pays for repairs to the other driver's vehicle or other property you may damage.
Medical Payments or Personal Injury Protection Insurance (PIP).
If you or a passenger in your vehicle are hurt in an accident, medical payments or personal injury protection coverage can help pay any resulting medical bills. This type of coverage can also cover lost wages if you or an injured passenger are unable to work or funeral expenses if someone in your vehicle dies because of an accident.
Collision Coverage.
While property damage liability insurance pays for damage to someone else's vehicle or property following an accident, collision coverage pays for damage to your own vehicle or property. That can include damages caused by a collision with another vehicle or hitting a stationary object, such as a tree or fence.
Comprehensive Coverage.
Comprehensive coverage reimburses you for loss, theft, or damage to your vehicle caused by something other than a collision. For example, that can include fire damage, damage from hail and other falling objects, or damage caused by animals.
Under-insured/Uninsured Motorist Coverage.
Under insured motorist coverage can protect you if you're involved in an accident where the driver who's at fault doesn't have sufficient insurance. Uninsured motorist coverage is meant to protect you if you're in an accident with a driver who has no insurance at all.