Kemper Insurance agent Arizona (Free No obligation quote No B/S Calls or spam email)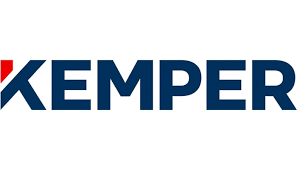 The Kemper family of companies is one of the nation's leading insurers. With $12 billion in assets, Kemper is improving the world of insurance by offering personalized solutions for individuals, families, and businesses.
Kemper Property & Casualty Insurance
(Free No obligation quote No B/S Calls or spam email) Kemper's Property & Casualty Insurance segment is a top 25 personal lines insurance company in the United States. The P&C segment includes the following five businesses: • Kemper Personal Insurance provides affordable home and auto insurance options you can rely on to meet your needs At Kemper Personal Insurance, we take time to understand customers' unique needs and provide affordable insurance options for protecting what matters most to them.
With every policy backed by the financial strength and stability of an A-rated national insurance company and responsive claims service, you can rely on Kemper for affordable coverage that meets your needs
• Kemper Auto provides affordable insurance solutions designed for every driver's unique needs.
• Kemper Auto|Infinity is a national provider of auto insurance with a concentration on nonstandard auto insurance
• Kemper Auto|Alliance United provides insurance to those in California who may have had difficulties obtaining or maintaining auto insurance Kemper Life & Health Insurance Kemper's Life & Health insurance segment is made up of the following businesses:
• Kemper Life provides affordable insurance options for preserving the peace of mind and financial security of their loved ones At Kemper Life, we understand insurance is about more than financial security. It's about peace of mind and dignity. That's why we take the time to know our customers' unique needs, so we can deliver affordable insurance that will be there when their families need it most
• Kemper Health offers affordable insurance options that provide financial protection from the high costs of healthcare Kemper Health offers specialized insurance options that provide customers with greater control over their healthcare costs.
Our affordable insurance policies provide customers with a choice of protection solutions that meet their unique needs while maintaining their choice of providers
Contact Customer Relations (Monday-Friday 8 a.m to 8 p.m. ET) at 877.252.7878 or CustomerRelations@kemper.com