Insurance Tubac Arizona      (No Obligation Quote No B/S calls or spam emails)
Tubac, Arizona is a historic destination for the arts featuring over 100 eclectic shops and world-class galleries for visitors and locals alike Nestled between the Tumacacori and Santa Rita mountain ranges Established in 1752 as a Spanish Presidio, Tubac has since transformed into the premier destination in Southern Arizona for culture, history, and art.
Auto insurance Tubac Arizona       Compare Auto Insurance Online(No Obligation Quote No B/S calls or spam emails)
Because Arizona only requires drivers to carry mandatory Liability coverage, it gives motorists the opportunity to save money each month by only purchasing a minimal amount of insurance
But keep in mind that Liability does not cover you if you get into an accident that was not your fault, if your car is damaged by severe weather, or if your car gets vandalized or stolen. You will have to purchase additional coverage to protect against such events. See how much you can save on Tubac auto insurance.
Even if you don't own a car, you may want to buy car insurance for the protection it provides.
Non-owner insurance, also called non-driver insurance, is designed for people who do not have their own car but borrow a friend's regularly, travel often and rent a vehicle, or use car-sharing services frequently. Depending on the state you live in, non-owner insurance may also be appropriate for people who have to file an SR-22 form in order to prove they are insured or to have their driving privileges reinstated.
This kind of insurance covers liability for bodily injury and property damage to others that occurs while driving. Depending on the company and policy, it also may include personal injury protection (PIP), medical payment coverage, and uninsured/under-insured motorist protection. Non-owner car insurance typically does not include collision coverage, comprehensive insurance, or theft protection.
Learn more about non-owner car insurance.
Car rental insurance is designed for people who do not have car insurance or whose auto policy does not extend to vehicle rentals or carries a high deductible. This kind of insurance is sold by the rental company and is valid only for the duration of the rental agreement. Car rental insurance typically covers the following, although you may be able to purchase each component separately:
Liability coverage applies to property damage and injuries to others caused while you're driving. If you do not carry car insurance, you will probably be required to purchase this type of coverage.
A collision/loss damage waiver shields you from financial responsibility should your rental vehicle be stolen, vandalized, or damaged in an accident or other mishap.
Personal effects coverage protects your belongings in the event they are stolen from your rental car. If you have a homeowners or renters insurance policy, it may also cover your personal effects.
Personal accident insurance covers medical bills for any injuries you or your passengers may sustain as a result of driving.
Health insurance Tubac Arizona
Arizona uses the federally-facilitated exchange, so residents enroll through HealthCare.gov. Open enrollment for 2023 plans runs from November 1, 2022, to December
While lots of information about the exchange exists, the purpose is to provide Arizona health insurance plans and rates that meet your lifestyle and in some cases provide tax subsidies to provide relief. The health insurance marketplace is designed to make it simple to compare various insurance coverage options that exist for individuals and families
If you need a new health insurance plan outside of Open Enrollment, see if you qualify for a Special Enrollment Period. Again, a Special Enrollment Period allows you to browse and purchase long term insurance plans outside of the standard Open Enrollment periods. Events that might qualify you for a Special Enrollment period include:
Losing your employer-sponsored health insurance
Turning 26 and losing coverage under your parent's plan
Being released from a federal or state penal institution
Adopting or having a child
Gaining citizenship
Getting a divorce or becoming a widow or widower
If you aren't sure if you qualify for a Special Enrollment Period, you can use Healthcare.gov's screening tool to find out.
If you don't qualify for a Special Enrollment Period, you might want to purchase a short-term health insurance plan. Short-term insurance plans are very affordable– you can find coverage from just $45 a month in most states. However, these plans don't need to provide coverage for the essential benefits laid out in the ACA.
43% of short-term plans don't cover mental health solutions
63% don't cover substance abuse treatments
71% don't cover outpatient prescription drugs
Short term plan providers are also free to engage in practices now illegal under the ACA. For example, a short term plan provider may put a lifetime cap on the pay out for your healthcare or deny you coverage for a preexisting condition.
Short term plans also aren't available in every state. Understand exactly what a plan offers before you purchase and only depend on a short term plan until you can enroll in long term coverage.
Tubac Life insurance is designed to protect your family's financial security in their time of need we offer you a smarter approach to term life insurance, whole life or IUL– online, fast, affordable, and no medical exam required. You will be able to compare quotes from our trusted Tubac area life insurance agents. This website will connect you with a life insurance policy suited to your needs at a price that can not be beaten.
Homeowners insurance Tubac Arizona
Whether you need coverage for your rental, manufactured or condo Blake insurance group LLC offers many different options for homeowners insurance that are sure to be perfect for you. Just fill out the online quote form to get a quick, personalized home insurance quote today!
Mexico Insurance Coverage options for every budget and travel plan
Whether you need a policy for one day or one year, we offer Mexico auto insurance policies as well as Mexico insurance for motorcycles and RVs.
You can select from three different coverage levels based on your needs including:
♦ Basic Coverage includes liability, travel assistance, medical payments, and legal assistance
♦ Standard Coverage offers Basic coverage as well as collision and theft
♦ Extended Coverage includes Basic and Standard coverage along with vandalism, partial theft, United States repair, and fixed deductibles
Plus, all policies include roadside assistance to provide an extra level of assurance while driving in Mexico
mobile home insurance Arizona rates
If you need manufactured home insurance Tubac AZ call us today and we'll compare quotes from top-rated insurance companies to find you the most affordable policy, mobile home insurance policy will help you cover the structure and contents of your home.
Manufactured home insurance agency, we are committed to finding you the best coverage for your money
Get your mobile home insurance and start saving today, Modular home insurance will usually be in the range of home insurance, If you have questions like how much does it cost to cover my mobile home or what does the mobile home policy cover, contact one of our licensed agents to help you find affordable coverage in your area, A local agent in Tucson AZ will help you shop for the best affordable coverage in Tubac Arizona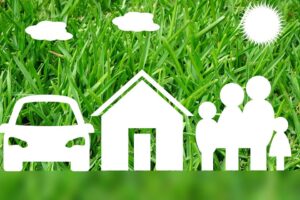 Commercial or business insurance is a type of insurance policy that provides protection for you, your employees, any equipment that you have, and if you own your building, it will cover it as well as long as it is listed on the declarations page of your policy. If you do not own the building you are in, let's say you have a retail store and customize the leased space for your shop.
There is commercial insurance coverage that would protect that. Unfortunately, lots of people do not think they are responsible for those types of things and overlook the part of their lease where it says that they are responsible for additions and only find out at claim time that there is no coverage for their improvements