Insurance Peoria Arizona   ( Free No Obligation Quote, No B/S calls Or Spam emails)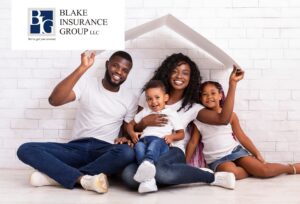 Peoria is a city in Maricopa and Yavapai counties in the State of Arizona. Most of the city is located in Maricopa County, while a tiny portion in the north is in Yavapai County. It is a major suburb of Phoenix.
Since incorporating on June 7, 1954, Peoria has blossomed as a rapidly-growing, modern city that offers a high quality of living in the natural beauty of the Sonoran Desert.
Do you need insurance in Peoria? Shop and compare rates for Auto insurance in Peoria, health insurance in Peoria, life insurance in Peoria, homeowners insurance in Peoria you will find the best insurance rates close to you. To obtain free insurance quotes from the top-rated insurance companies in Arizona today, enter your zip code into the quote box on this page
Health insurance Peoria Arizona
Arizona uses the federally-facilitated exchange, so residents enroll through HealthCare.gov. Open enrollment for 2021 plans runs from November 1, 2020, to December
While lots of information about the exchange exists, the purpose is to provide Arizona health insurance plans and rates that meet your lifestyle and in some cases provide tax subsidies to provide relief. The health insurance marketplace is designed to make it simple to compare various insurance coverage options that exist for individuals and families
Special Enrollment Period
If you recently lost your job and your health insurance coverage due to the Coronavirus (COVID-19) or had a major life event such as marriage, relocation, or a new baby, you may qualify for a Special Enrollment Period. You may also be eligible to financially qualify for both a premium tax credit and a cost-sharing reduction, to help reduce your health insurance premium and total out-of-pocket costs.
If you qualify, you have 60 days from the time of the event to make changes to your health plan, or browse the 2020 health plans and apply
If you need health coverage for you or your family, you can choose health plans like TriTerm Medical– Health insurance plans that last nearly 3 years. Coverage for preventive care, doctor visits, pharmacy, and more
Need coverage for a brief time? Standard Health insurance coverage to bridge the gap if you're between jobs or need a short-term solution. plans can help you fill a gap in coverage from 1 month to just under a year.
You can also compare plans on a range of supplemental plans like dental insurance, vision insurance, accident insurance, student insurance, international travel insurance, and more
Auto insurance Peoria Arizona
Because Arizona only requires drivers to carry mandatory Liability coverage, it gives motorists the opportunity to save money each month by only purchasing a minimal amount of insurance But keep in mind that Liability does not cover you if you get into an accident that was not your fault, if your car is damaged by severe weather, or if your car gets vandalized or stolen. You will have to purchase additional coverage to protect against such events. See how much you can save on Arizona auto insurance.
In Arizona, Progressive offers the cheapest rates for the average insurance customer. compared to other insurance companies in Peoria Az. Click here for the best options for affordable auto insurance in Peoria Arizona.
Don't forget to get car insurance quotes based on your driving profile
How to find the best Peoria car insurance
The good news is getting cheap car insurance quotes in Peoria AZ isn't difficult. Let's review tips on how to find and compare quotes to end up with an affordable insurance premium.
You Can instantly compare free auto insurance quotes online
What information do you need to get car insurance quotes?
To quickly and easily receive auto insurance quotes, you should come prepared with the following information on hand:
• Date of birth.
• Vehicle storage location.
• Drivers license number.
• Driving and insurance history.
•( VIN) Vehicle Identification Number of the vehicle to be insured.
• Driver's license and personal information for any drivers on the policy.
• Driving history: with accidents, citations, claims, and any completed driving courses.
What affects your auto insurance phoenix quote
You have to understand the primary goal of an insurance company is to predict risk and assign premiums based on the risk a particular driver may pose. Car insurance companies assess your entire driving profile to estimate this risk, including factors such as location, demographics, insurance history, driving record, and vehicle.
Drivers In Arizona must carry liability insurance with at least these minimum limits if they want to hit the highways legally:
•$ 15,000 of bodily injury liability per person.
•$ 30,000 of bodily injury liability per incident.
•$ 10,000 of property damage liability per incident.
Liability coverage financially protects you by helping to pay the other driver's medical bills and property damage expenses if you're found at fault in an incident. You can always get higher limits if you want additional financial protection in the event of a claim.
If you're seeking savings on your overall insurance costs, consider purchasing your home and auto policies from the same insurance company. Bundling home and auto insurance can save you a substantial sum each month on your auto insurance bill. Bundling policies in Arizona could, in fact, lead to average annual savings of 15% or more.
Life insurance Peoria Arizona
( Free No Obligation Quote, No B/S calls Or Spam emails)
Life insurance is designed to protect your family's financial security in their time of need we offer you a smarter approach to term life insurance, whole life or IUL– online, fast, affordable, and no medical exam required.

Term life insurance is simple and cheap. Here's how it works
• Experts usually agree the best choice for simple and cheap life insurance coverage is term life insurance.
• Term life insurance, unlike permanent life insurance, provides coverage for a fixed period, usually 10, 20, or 30 years.
• Buying a term life insurance policy when you're young can help lock in an inexpensive rate for the duration of your coverage. It will only increase incrementally each year you age
• Life insurance usually isn't top of mind for young people, but buying a house, starting a family, and earning a high salary are all reasons to consider buying life insurance in your 20s or 30s.
• The good news is, it's probably not as expensive as you think. The average person can expect to pay between $300 to $400 a year– or just $25 to $33 a month– for life insurance, according to insurance-comparison
Individuals who want to save their families from having to cover funeral expenses in their time of grief can plan ahead with the purchase of a burial insurance policy. This insurance is a type of whole life policy that helps people make sure they have funding available for the cost of a funeral, burial, or cremation, and even a headstone for loved ones to visit once they pass away
Homeowners insurance Peoria Arizona
Whether you need coverage for your rental, manufactured or condo Blake insurance group LLC offers many different options for homeowners insurance that are sure to be perfect for you. Just fill out the online quote form to get a quick, The cost of homeowner's insurance fluctuates relying upon such things as level of cover, the size of the house, kind of house, estimation of individual belonging, and the region in which you live. You should get homeowners insurance quotes to get a full comprehension of how much your homeowner insurance will cost personalized home insurance quote today!
Tips on how to Save Money on Your Homeowners Insurance
Insurance for homes protects homeowners and their personal items in case of damage caused by a storm or theft to more major issues such as a fire.
A house, town-home, or condo is typically the largest asset owned by a consumer. Insurance coverage provides homeowners with the financial resources to repair or rebuild a home when there is massive damage.
Premiums for homeowner's insurance have been rising annually. Since 2010 when the average annual premium for homeowners insurance was $909, costs have increased by 59%, according to the National Association of Insurance Commissioners (NAIC).
Increase Your Deductible
While a $500 deductible sounds more affordable, increasing it to $1,000 will trigger a rate reduction,
Combine Your Coverage
Using the same insurance company can often save you hundreds of dollars each year. Check with your insurance provider if bundling your auto coverage with your home or renters' insurance policy can yield additional savings
Speak With an Independent Insurance Agent
Insurance agencies work with a range of carriers and can "shop around" for homeowners to find a variety of insurance options
Reduce Your Exposure to Perils by Upgrading Your Home
Install a security system, replace outdated plumbing and electrical systems, or install a new roof or energy-efficient windows.
Motorcycle Insurance,  Renters Insurance, Condo Insurance  Boat Insurance, Car Insurance