Blake Insurance Group: Your Trusted Insurance Agent in Maricopa, AZ
At Blake Insurance Group, we understand that insurance can be confusing and overwhelming. That's why we're here to help you find the best policy for your needs. As your local insurance agent in Maricopa, AZ, we offer a wide range of insurance options, including:- Home insurance- Car insurance- Commercial insurance- Life insurance- Motorcycle insurance- Auto insurance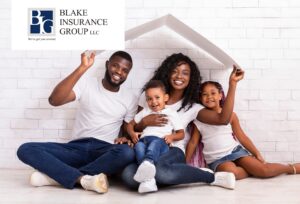 We also provide car insurance quotes and auto insurance quotes in Maricopa, AZ, so you can compare rates and find the best coverage for your budget. Our goal is to make insurance easy to understand and accessible to everyone.
Why Choose Blake Insurance Group?
– We save our clients an average of $869/year on auto and home insurance.
– We offer a unique model and process that will match you to the right coverage at the right price
– We provide multiple quotes from top-rated insurance companies, all in one place, saving you valuable time and money
– We care about your privacy as much as you do. We won't share your information with anyone else.
– We have a team of experienced insurance agents who will answer all of your questions and help you find the best policy for your needs.
Comprehensive Guide to Insurance in Maricopa, Arizona
Navigating the complex world of insurance can seem daunting. Whether you're in the market for home insurance, car insurance, commercial insurance, life insurance, or motorcycle insurance, you're in the right place. We will unravel the intricacies of insurance in Maricopa, Arizona, to ensure you make informed decisions.
 Embracing Maricopa, AZ: A City of Opportunities
Maricopa, the second most populous city in Pinal County, is part of the greater Phoenix metropolitan area. Thanks to rivers such as Gila, Santa Cruz, Vekol, and Santa Rosa, this desert city boasts an ample water supply. A portion of Maricopa falls within the Ak-Chin Indian Community, home to the popular Harrah's Ak-Chin Casino, a multi-entertainment cinema complex, and a golf course. Maricopa, with its diverse amenities, presents an excellent environment for families and businesses alike, all in need of various insurance services.
 Maricopa Car Insurance: Your Guide to Affordable Coverage
Looking for the **best car insurance in Maricopa**? You've come to the right place. Progressive stands out as a premier provider of cost-effective rates in Maricopa, as featured on blakeinsurancegroup.com.
So, how do you find the **cheapest car insurance quotes in Maricopa, AZ**? It's simple. Gather the following information:
– Date of Birth
– Vehicle storage location
– Driver's license number
– Driving and insurance history
– Vehicle Identification Number (VIN)
– Personal information for all policy drivers
Once you have this information, you can easily compare **auto insurance quotes in Maricopa, AZ**. Keep in mind, your car insurance quote will be influenced by your location, demographics, insurance history, driving record, and vehicle type.
And remember, Arizona law requires motorists to carry at least:
– $25,000 of bodily injury liability per person
– $50,000 of bodily injury liability per incident
– $15,000 of property damage liability per incident
Making Your House a Home with Homeowners Insurance Maricopa AZ
Your home is likely one of your most valuable assets, and it deserves top-notch protection. **Homeowner insurance in Maricopa, AZ**, should be a top priority for all homeowners. Bundling your home and auto insurance can even result in substantial savings, averaging 15% or more.
Whether you own a rental property, a manufactured home, or a condo, the Blake Insurance Group LLC offers a range of **home insurance Maricopa** options. Visit their website for a personalized quote that reflects your unique coverage needs.
Health Insurance in Maricopa, AZ: Keeping Maricopans Healthy
Arizona's residents enroll for health insurance through HealthCare.gov, the federally-facilitated exchange. Open enrollment for 2024 plans runs from November 1, 2023, to December 15th.
The HealthCare.gov marketplace simplifies the process of comparing different health insurance plans and rates, taking into account your lifestyle and, in some cases, offering tax subsidies. If you've recently lost your job and, as a result, your health insurance, this could be your safety net.
In the wake of the COVID-19 pandemic, it's more important than ever to ensure you have health coverage. As per a recent analysis, 12.7 million people likely qualify for Medicaid coverage and 8.4 million likely qualify for Affordable Care Act marketplace subsidies.
Insuring your Business with Commercial Insurance Maricopa AZ
Maricopa's dynamic business environment necessitates reliable commercial insurance. Commercial insurance shields your business from potential losses caused by events that may occur
 during the ordinary course of business. From property damage to legal liability, worker-related risks to issues related to business interruption, **commercial insurance Maricopa AZ** has got you covered.
 Life Insurance in Maricopa, AZ
Life insurance is an important investment in your family's future. At Blake Insurance Group, we offer a variety of life insurance options to fit your needs and budget. Our agents will work with you to find the best coverage for your family, whether you need term life insurance, whole life insurance, or universal life insurance.
 Motorcycle Insurance in Maricopa, AZ
If you own a motorcycle in Maricopa, AZ, you need motorcycle insurance to protect yourself and your bike. At Blake Insurance Group, we offer a variety of motorcycle insurance options, including liability, collision, and comprehensive coverage. Our agents will work with you to find the best coverage for your needs and budget.
Contact Blake Insurance Group Today
At Blake Insurance Group, we're committed to providing our clients with the best insurance options and customer service. Contact us today to learn more about our insurance options and get a free, no-obligation quote. We're here to help you find the best coverage for your needs and budget.