Insurance Douglas Arizona
Nestled against the Mexico border, Douglas offers easy access to authentic Mexican shopping and dining in its sister city of Agua Prieta.
Named after mining pioneer James Douglas, the town of Douglas was settled as a smelter site for the nearby copper mines of Bisbee. But local history stretches back even further. In the 1700s
Do you need Mexico car insurance in Douglas? Shop and compare rates for Auto insurance Douglas, health insurance Douglas, life insurance Douglas, homeowners insurance Douglas you will find the best insurance rates close to you. To obtain free insurance quotes from the top-rated insurance companies in Arizona today, enter your zip code into the quote box on this page.
Mexico Insurance Coverage options for every budget and travel plan Mexico insurance online
Whether you need a policy for one day or one year, we offer Mexico auto insurance policies as well as Mexico insurance for motorcycles and RVs.
You can select from three different coverage levels based on your needs including:
♦ Basic Coverage includes liability, travel assistance, medical payments, and legal assistance
♦ Standard Coverage offers Basic coverage as well as collision and theft
♦ Extended Coverage includes Basic and Standard coverage along with vandalism, partial theft, United States repair, and fixed deductibles
Plus, all policies include roadside assistance to provide an extra level of assurance while driving in Mexico
If you travel to Mexico without health insurance coverage and you need medical treatment, you might be required to pay for the services upfront. The US State Department indicates that there have been numerous complaints from US citizens regarding inflated medical charges at health-care facilities in beach resort areas. You can avoid this problem by having health insurance that is valid for the duration of your travel to Mexico
Homeowners insurance Douglas Arizona
Whether you need coverage for your rental, manufactured or condo Blake insurance group LLC offers many different options for homeowners insurance that are sure to be perfect for you. Just fill out the online quote form to get a quick, personalized home insurance quote today!
Motorcycle Insurance, Renters Insurance, Condo Insurance, Boat Insurance, Car Insurance, Life insurance, Liability, Collision, SR-22, Umbrella
Commercial or business insurance is a type of insurance policy that provides protection for you, your employees, any equipment that you have, and if you own your building, it will cover it as well as long as it is listed on the declarations page of your policy. If you do not own the building you are in, let's say you have a retail store and customize the leased space for your shop.
There is commercial insurance coverage that would protect that. Unfortunately, lots of people do not think they are responsible for those types of things and overlook the part of their lease where it says that they are responsible for additions and only find out at claim time that there is no coverage for their improvements
(Free No Obligation quote No B/S Calls or spam email)
Auto insurance Douglas Arizona                                           Free Online Quote Now
Because Arizona only requires drivers to carry mandatory Liability coverage, it gives motorists the opportunity to save money each month by only purchasing a minimal amount of insurance But keep in mind that Liability does not cover you if you get into an accident that was not your fault, if your car is damaged by severe weather, or if your car gets vandalized or stolen. You will have to purchase additional coverage to protect against such events. See how much you can save on Arizona auto insurance.
Health insurance Douglas Arizona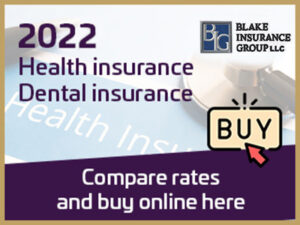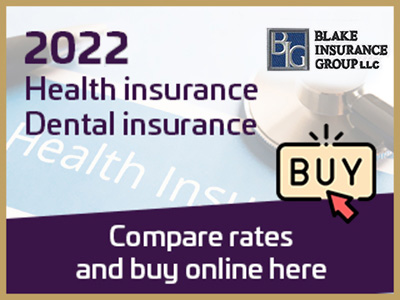 Arizona uses the federally-facilitated exchange, so residents enroll through HealthCare.gov. Open enrollment for 2023 plans runs from November 1, 2022, to December
While lots of information about the exchange exists, the purpose is to provide Arizona health insurance plans and rates that meet your lifestyle and in some cases provide tax subsidies to provide relief.
The health insurance marketplace is designed to make it simple to compare various insurance coverage options that exist for individuals and families
Special enrollment
Lost your job and health insurance due to coronavirus? Here's how to get coverage before time runs out Workers facing a coronavirus-related loss of employer-based health insurance should move quickly to assess coverage alternatives, health-policy experts say– and be open to pursuing options they hadn't considered.
As the COVID-19 pandemic ravages the economy and sets mass layoffs in motion, some 26.8 million workers and dependents in the U.S. could become uninsured after losing employer-based insurance if they don't enroll in other coverage, according to a new analysis Of those people, 12.7 million likely qualify for Medicaid coverage and 8.4 million likely qualify for Affordable Care Act marketplace subsidies, the report estimated.
Life insurance Douglas Arizona
Life insurance is designed to protect your family's financial security in their time of need we offer you a smarter approach to term life insurance, whole life or IUL– online, fast, affordable, and no medical exam required.
While death is most certainly guaranteed for all of us, the cost of dying isn't necessarily cheap. Statistics from the National Funeral Directors Association (NFDA) show that families paid an average of $7,848 for a funeral with burial in 2021. However, that figure doesn't include the cost of a vault, opening or closing of the ground or the cost of a headstone, which can easily tack thousands more onto your bill.
And, if you hoped to escape these costs by opting for a cremation, that may not save you much. NFDA figures show that even the cost of a funeral with cremation worked out to $6,971 as of last count.
Because the bill for a person's final expenses is unavoidable, many individuals choose to have a life insurance policy. While some opt for more robust policies with large death benefits, a certain type of life insurance– final expense insurance– can be ideal for someone who only needs a small death benefit to cover their final expenses when they pass