small business health insurance Arizona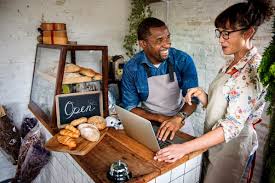 According to healthcare.gov and health insurance companies recognize a small business as a business with 2-50 full-time employees. health care reform legislation provides small businesses with special opportunities to secure affordable health insurance in Arizona.
This means that a sole-proprietorship with just one other employee or a partnership with no employees can benefit from what small business health insurance in Arizona has to offer. Whether you have 1 full-time equivalent employee, or 50, there are plenty of ways that small business health insurance in Arizona benefits everyone covered under your group health plan.
How to Pick Small Business Health Insurance in Arizona
♦Determine your budget and the premium percentage you'd like to cover
♦Gather information about your business and employees
♦If you're self-employed, consider an individual plan or (in some states) a group plan of one
♦Get plan options using a broker, PEO, purchasing alliance, or SHOP exchange
♦Choose a plan type, such as HMO, PPO, or POS
♦When comparing plan options, consider your employee demographics and health needs
                                                                         Start a Free Quote Now
See if you qualify for savings
Enrolling in a Small Business Health Options Program (SHOP) plan is generally the only way for a small business or non-profit to claim the Small Business Health Care Tax Credit. To qualify for the tax credit, all of the following must apply:
You have fewer than 25 full-time equivalents (FTE), employees
Your average employee salary is about $50,000 per year or less
You pay at least 50% of your full-time employees' premium costs
You offer SHOP coverage to all of your full-time employees. (You don't have to offer it to dependents or employees working fewer than 30 hours per week to qualify for the tax credit.).
Health insurance for small business owners in Arizona
Benefits of being in a small group health insurance plan.
There are benefits to Arizona small group plans for both employers and employees. Some of these include.
• Cost-sharing– employees benefit from sharing the cost of their insurance premiums with the employer.
Tax benefits– for an employee, being part of a group plan means paying for insurance with pre-tax dollars, which can end up saving quite a chunk of change by the end of the year. For employers, there is a tax credit you may qualify for, which helps offset the cost of paying for employees' premiums. Claiming the Small Business Health Care Tax Credit.
The Small Business Health Care Tax Credit.
You may qualify for the Small Business Health Care Tax Credit that could be worth up to 50% of the costs you pay for your employees' premiums (35% for non-profit employers).
• Lower premiums– it's a well-known fact, group health insurance plans cost less per individual (which in part, is probably due to a larger risk pool for the insurance companies).
• Healthy employees– if employers want productive workers who require fewer sick days, offering small group health insurance with access to preventative care might be a good place to start.
• Retaining employees– good workers will choose the job with the best benefits. If you want to hire and keep quality employees, a good way to do so is by offering them health benefits.
Small business health insurance companies
Blue Cross Blue Shield of Arizona(AZBlue)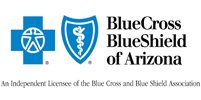 HEALTHIER EMPLOYEES COME FROM HEALTHIER COMMUNITIES.
At Blue Cross Blue Shield, we are committed to improving the health of the communities we serve. Our deep local roots give us a unique understanding of healthcare challenges at the heart of where care is delivered.
Our unmatched national breadth– spanning every ZIP code in the U.S.– gives us expansive data and strong insights into how to design and deliver better healthcare in the big cities and small towns where your employees live and work. Learn how we're enabling healthier living by:
• Working hand-in-hand with doctors to improve care delivery
• Targeting health conditions for effective local intervention
• Removing social and environmental barriers to access
• Investing in our communities
A one-size-fits-all approach to networks does not work for every employer. Blue Cross Blue Shield offers a full continuum of data-driven national network solutions to help you improve healthcare quality and lower costs for your organization and employees. We'll consult with you to find the optimal solution tailored to your unique workforce and business objectives.
Humana Employee health insurance: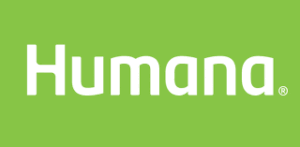 Options for small businesses Many small business owners want to offer health benefits to employees, but they often skip coverage due to cost or confusion about their choices. Here, we offer clarity about both so you can make the best decision for your small business.
Small businesses most commonly offer health benefits by purchasing a group plan, which provides insurance for a group– your employees (and typically their families). Small business owners generally qualify as employees, so if your business has at least one employee in addition to yourself, you qualify for group coverage in most states.
In general, there are two types of group plans:
1. ACA Plans must meet certain coverage standards, such as including essential health benefits. These include emergency services, doctor services, maternity care, mental health services, and more. They must also include coverage for pre-existing conditions.
2. Non-ACA Plans provide limited coverage, often at a comparatively lower cost. They often exclude health services such as maternity care, mental health coverage, or pre-existing conditions.
How to choose? A company with mostly young, male workers, such as an auto repair shop, may not want to pay for maternity coverage and opt for a limited benefits plan. On the other hand, a company with a mix of men and women in their 30s and 40s, such as a law firm, might desire the more robust coverage offered by ACA plans. (Note: While the ACA requires everyone to carry a minimum level of health coverage, the December 2017 tax bill reduced the penalty for going uncovered to zero.).
Alternatives to a group plan.
If a group plan isn't right for your business, there are other options to consider.
Qualified Small Employer Health Reimbursement Arrangements (QSEHRAs) allow employers who don't offer group health insurance a way to help employees prioritize health. With a QSEHRA, a small business can reimburse workers, tax-free, for health insurance premiums, dental and vision costs (and other IRS-eligible expenses). Businesses must follow somewhat strict rules to provide QSEHRAs, however.
Another option is a Personal Care Account (PCA), also known as a Health Reimbursement Account (HRA). This pre-tax, employer-funded account can be used to pay for a wide range of qualified healthcare expenses, like vision, dental, and prescription drug costs. While a PCA is usually paired with a health plan, a Limited PCA (PCL), which covers vision, dental, and/or preventative services (defined by the employer), may be offered without a health plan.
Before you decide which approach is right for your growing business, consult your accountant to help you weigh your options and costs. This makes financial sense when you consider that employers can take a deduction for health insurance premiums they pay, and when employees use pre-tax dollars to pay for their health insurance it lowers their taxable income, which, in turn, lowers your business payroll taxes.

United Health Insurance for Small Business.
UnitedHealthcare can help you build a healthy business.
Your employees are your greatest investment. And health insurance is a critical factor in retaining and recruiting employees for your small business, as well as maintaining productivity and employee satisfaction.
Our health insurance plans help you save money on health care costs and keep your employees informed, healthy, and happy. And healthier employees mean a healthier bottom line for employers. Our plans also are efficient to manage, so you can focus on what you do best– running your business.
Flexible Health Plans for Small Businesses.
Build Flexibility into your Group Health Plan.
A health plan can be an integral part of your benefits strategy. The UnitedHealthcare portfolio includes a wide variety of innovative health plans. Our goal is to meet the needs of your business while controlling costs. When you're looking for a health plan, start by deciding what's most important to you. Then, we'll put our years of experience tailoring plans for many types and sizes of business to work, helping you find a plan for your organization.
Some of the most popular plan options are listed below. Talk to your UnitedHealthcare representative or broker to help you find a plan that best fits you and your employees.
• Consumer-driven health plans are designed to help employees use health care services more effectively, by becoming more informed and more financially responsible about their health care choices.
• Primary-care-centered plans typically allow members to choose a primary care physician to help them manage their care and provide referrals for medical specialist services.
• Tiered benefit plans are available in a range of designs, all intended to provide savings opportunities by encouraging members to make informed decisions about where to seek care.
• Defined contribution plans offer choice and flexibility for employees and stable costs for employers.
Keep your employees on track.
Strong health and wellness programs let your employees explore a healthy lifestyle. And this maximizes their productivity while minimizing work absences.
Use Aetna Health ConnectionsSM to help your people get healthy, in mind and body.
You can show your employees that you want them to stay well and help them manage their health care costs. Our health and wellness resources can help them find doctors and sign up for wellness programs and discounts.
Cigna Small Business Health Insurance Arizona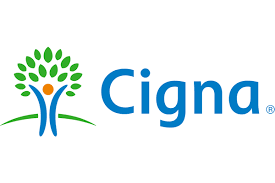 Health care can and should do more– and we'll lead the way. Health Accelerated: Body & Mind.
Cigna and Express Scripts are accelerating a new, more sustainable model of health care on a global scale.
Our personalized solutions support the whole person to address every aspect of our customers' body and mind, including their physical, emotional, financial, and social health. And our broad, integrated capabilities maximize value, affordability, and choice for our customers and clients.
Together, we have the potential to deliver even greater value to you and your employees, helping to improve their health and control your costs.
Advocate for whole-person health.
Physical + Mental + Sense of Security.
Predict and save.
Insights + Innovation + Affordability.
Partner and champion.
Relationships + Engagement + Community.
Partnering across the entire health system, we are fostering an inseparable connection between body and mind. Your employees can find the balance they need in their life, their job, and their benefits– allowing them to stay healthy and bring their best to work every day.
Small Business Health Insurance Arizona
Coverage and benefits in all shapes and sizes.
Stay in the network for savings, choice, and quality.
Health care is complex. And many people don't know the best way to use their benefits. Now more than ever, it pays to be a smart shopper. You can share our useful online tools with your employees to help them save money and get the quality care they deserve.
Nationwide networks plus quality specialists.
Of course, we all want to control health care costs. But no one– not you, not us, not your employees– wants to sacrifice quality care. And there's no reason to.
We can help you to offer your employees access to a wide network of health care providers, so they have choices.
Working with you to find ways to save.
Consumer-directed health plans offer you a lot of advantages.  encourage your employees to make informed decisions and spend smart. This translates into lower costs for you. Plus, you can benefit from tax savings on salary reductions when your employees contribute to health funds associated with these plans.