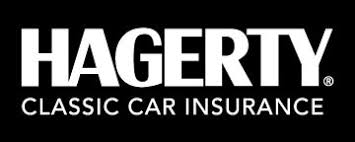 Hagerty exists for people who love cars. From insurance for your classic car, truck, motorcycle, or tractor to valuation tools, rentals and resources, classic car drivers and teenage restorers, and we wanted to make things easier for people like us, starting with the revolutionary insurance product we launched in 1984.
Today we are a company of automotive enthusiasts and experts, with offices in the US, the UK, and Canada, and while we're the global leader in collector car insurance, we've moved beyond insurance to offer so much more.
Benefits of Hagerty's Collector and classic car insurance
Guaranteed Value ® coverage
In the event of a covered total loss, you receive every cent of your car's insured value. * No depreciation. No messing around. No hassle.
Flexible usage
Hagerty policy allows occasional pleasure use with no fixed mileage restrictions. ** With Hagerty, you can go for a weekend drive, take your vehicle up to the local ice cream shop or attend unlimited events and cruises.
Hagerty Drivers Club ®
Hagerty Drivers Club is designed specifically for collector cars. It is a comprehensive 24/7 full-service roadside assistance program for lockouts, battery jumps, tire changes, emergency fuel delivery, and more– guaranteeing flatbed towing with soft straps.
Expert Claims Handling.
Hagerty in-house parts specialists can help you track down replacement LKQ, OEM, or NOS parts– if they're out there, we'll find them. Hagerty maintains an extensive list of resources for hard-to-find parts– ask our Concierge ®
Vehicle model year 1980 or newer you may qualify for collector insurance.
Qualifying for collector insurance.
Vehicles must meet the following requirements:
• The vehicle must be in very good or better condition.
• The vehicle must hold a minimum value of $3,500.
Benefits of Hagerty's Collector truck and SUV insurance.
Guaranteed Value ® coverage.
First, we will agree on the value of your classic truck or SUV. In the event of a covered total loss, you'll receive all of the agreed insured value.
Hagerty Valuation Tools ®
The Hagerty classic truck value guide was designed to help you learn more about your classic truck's value and what to expect if you are thinking about buying or selling.
Flexible usage.
With no fixed mileage restrictions, you decide how you want to use your classic truck. ** Hauling and towing can even be considered on a limited basis.
Restoration coverage.
Hagerty offers specialized coverage to protect your truck during all stages of construction, whether you're restoring, building, or just modifying.
Benefits of Hagerty's Motorcycle and scooter insurance.
Low annual premiums.
One of the least expensive parts of owning a bike is protecting it with Hagerty insurance. We know you don't ride your collector motorcycle like your regular motorcycle, so, we adjust premiums accordingly.
Guaranteed Value ® coverage.
Nobody knows your bike's true value better than you. That's why at Hagerty, our valuation experts work with you to agree on an accurate value for your bike upfront. If there's a covered total loss, we'll pay that amount. * Period.
Exceptional claims handling.
We handle all of our claims in-house. Our adjusters have been trained in the art of collector motorcycle repairs. Plus, we let you choose the repair shop– or we'll even pay you to do the work yourself!
Specialty roadside service (guaranteed flatbed towing).
Older motorcycles are going to break down. No big deal. Especially if you're a Hagerty Drivers Club ® member, which includes the emergency roadside service we created with classics in mind. Membership includes guaranteed flatbed towing, battery jumps, and more services, in addition to automotive discounts, subscriptions to Hagerty magazine, and much more.
Multi-vehicle discount.
If you have more than one motorcycle you may be eligible for a multi-vehicle discount. With each bike, you add you receive an additional multi-vehicle discount, so the savings keep coming.
Freedom to enjoy your motorcycle.
Motorcycles are made for the freedom of the road. Our policy allows flexible usage– with no fixed mileage limits. Whether it's a ride on a summer day, attending a club event, or going to a show, you're covered.
Benefits of Collector boat insurance.
Agreed value.
If you have a covered total loss, you receive the full agreed value the boat is insured for on your policy. * Many insurance programs only pay "up to" the insured value on your policy, this is known as a stated value policy. In other words, you may not receive the full insured amount. Make sure you know exactly what your policy pays.
Low premiums.
We understand your boat won't be driven daily or used like a car. Unlike everyday insurance carriers, Hagerty provides coverage geared specifically to your collector boat and the way you use it.
Club discounts.
As an added bonus to boaters who are involved in the hobby, we provide substantial discounts to members of the most established collector boating clubs. **.
Unlimited pleasure usage.
Hagerty insurance encourages pleasure use, which includes unlimited coverage for US and Canadian Territorial Waters. *** Great boats were made to be enjoyed, so we don't require a mandatory winter lay-up period should you be heading for warmer waters that time of year.
In-house claims service.
Your claim is handled by a classic boat insurance expert in-house. You get personal and direct client service even during the busiest times of the year. We also work with your repair shop of choice to ensure repairs are done the right way by someone you trust.
Unlimited land transportation.
Wherever you take your boat your coverage goes with you, even when it's on the trailer on the way to the lake or in storage for the off-season. We offer unlimited overland transportation within the United States and Canada.