Hagerty Insurance: Unrivaled Protection for Collector Cars, Boats, and Motorcycles
When it comes to insuring your precious collector vehicles, choosing the right insurance provider is a critical step. In this context, Hagerty Insurance rises to the occasion with their comprehensive coverage tailored specifically for your classic cars, boats, motorcycles, and even trucks. Let's delve into the details of why you should consider choosing us as your Hagerty Insurance Agent in Arizona.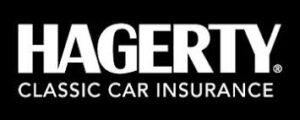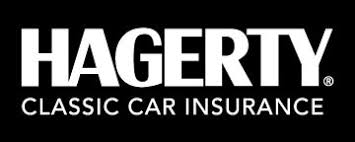 Why Choose Us As Your Hagerty Insurance Agent in Arizona?
The simplest answer is our professional commitment to offering personalized and comprehensive insurance solutions. We are a team of automotive enthusiasts and experts, located in the heart of Arizona, dedicated to making things easier for our clients. Our core objective is to protect your passion for classic vehicles through Hagerty's unrivaled insurance products. We bring to you Hagerty's revolutionary insurance product, launched back in 1984, which has continually evolved to meet the dynamic needs of collector vehicle owners.
We provide Hagerty Insurance quotes and stand ready to cater to your Hagerty insurance requirements. Whether you're seeking Hagerty auto insurance, Hagerty boat insurance, or motorcycle collector insurance, we've got you covered.
Hagerty's Collector and Classic Car Insurance: Covering Your Prized Possessions
One of the most significant benefits of Hagerty's collector and classic car insurance is the Guaranteed Value® coverage. In the event of a covered total loss, you will receive the full insured value of your car. There is no depreciation, no uncertainty, and certainly no hassle. Hagerty stands by your side, ensuring that you can enjoy your classic vehicle with peace of mind
Our Hagerty policy promotes flexible usage, permitting occasional pleasure use without rigid mileage restrictions. You can take your vehicle out for a weekend drive, a local ice cream trip, or to unlimited events and cruises.
The Hagerty Drivers Club®
The Hagerty Drivers Club® is a one-of-a-kind roadside assistance program crafted specifically for collector cars. It is a comprehensive 24/7 full-service program that covers lockouts, battery jumps, tire changes, emergency fuel delivery, and more. Best of all, Hagerty guarantees flatbed towing with soft straps to safeguard your classic car.
Expert Claims Handling at Hagerty
At Hagerty, we understand the sentimental value of your collector vehicle. Therefore, our in-house parts specialists assist you in tracking down replacement LKQ, OEM, or NOS parts. If they're out there, we'll find them. We maintain an extensive list of resources for hard-to-find parts.
For vehicles of model year 1980 or newer, you may qualify for collector insurance. Hagerty requires that the vehicle is in very good or better condition and holds a minimum value of $3,500.
Hagerty's Collector Truck and SUV Insurance: Coverage Beyond Standard
Hagerty's collector truck and SUV insurance boasts several benefits, including Guaranteed Value® coverage and flexible usage. You decide how to use your classic truck, and we ensure its protection. With Hagerty, hauling and towing can be considered on a limited basis. Hagerty also offers specialized coverage to protect your truck during all stages of restoration.
Hagerty's Motorcycle and Scooter Insurance: Protecting Your Passion for Two Wheels
Hagerty's motorcycle insurance offers affordable annual premiums and Guaranteed Value® coverage. If there's a covered total loss, you will receive the agreed value for your bike. Hagerty's specialty roadside service, a feature of the Hagerty Drivers Club®, is tailored for older motorcycles, providing guaranteed flatbed towing, battery jumps, and more.
Hagerty offers multi-vehicle discounts. If you own more than one motorcycle, you may be eligible for additional savings.
Hagerty's Collector Boat Insurance: Secure Your Aquatic Joyrides
Hagerty Boat insurance ensures full agreed value coverage in case of a covered total loss. Hagerty provides coverage specially tailored to your collector boat and its usage. The policy also includes unlimited pleasure usage, in-house claims service, and unlimited land transportation within the United States and Canada.
Wrapping Up
With our array of comprehensive coverage options, you can feel confident entrusting your classic vehicles with us, your Hagerty insurance agent in Arizona. We pride ourselves on our unwavering dedication to our clients and our passion for classic and collector vehicles. Reach out to us today for a Hagerty insurance quote and protect what matters to you the most.
"Hagerty Insurance provides an excellent insurance solution for my classic car collection. Their comprehensive coverage and professional service are commendable. I couldn't have found a better insurance partner!" – a 4-star review.
– Does Hagerty Insurance insure regular cars?
Hagerty Insurance offers coverage for classic cars, vintage cars, and collector cars. However, Hagerty also offers coverage for regular cars that are used seasonally, meaning they are driven for up to 5 months a year
– Is Hagerty only for classic cars?
Hagerty Insurance is known for its coverage of classic cars, vintage cars, and collector cars. However, the company also offers coverage for regular cars that are used seasonally
– How old does a car have to be until it's a classic?
The age of a classic car varies depending on the definition used by the state, insurer, or car collecting club. For insurance and registration purposes, a classic car is generally at least 20 years old but not more than 40 years old However, the starting classic car age range can generally be anywhere from a minimum of 10 to 25 years old