GAINSCO Auto Insurance agent
Your Guide to GAINSCO Auto Insurance Services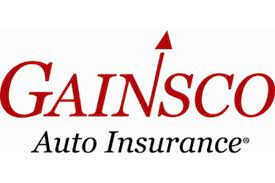 Welcome! If you're currently cruising the lanes of Arizona, it's essential to understand the state's auto insurance requirements and explore how to best protect your vehicle. Remember, while you're obliged to maintain only Liability coverage, that doesn't shield you against damages resulting from severe weather conditions, vandalism, theft, or non-fault accidents. For those, you'll need additional cover. Let's see how GAINSCO Auto Insurance can help you secure these layers of protection while saving on your premiums.

GAINSCO Auto Insurance: Aiming for the Podium in Coverage
Consider GAINSCO Auto Insurance as a leading contender in the insurance Grand Prix. Known for focusing on the non-standard personal automobile market, GAINSCO Auto Insurance specializes in minimum-limits personal auto insurance. The Dallas-based firm, established in 1978, operates via MGA Insurance Company Inc., maintaining an unwavering commitment to championship-worthy performance.
Just like a professional pit crew, GAINSCO works tirelessly to ensure your coverage performs at its best. The company offers:
– Customizable insurance policies to cater to your unique requirements.
– Competitive pricing to help keep your budget intact.
– Unparalleled customer support and efficient claims handling.
– Solid reliability when you need it most.
GAINSCO's insurance policies are sold through independent partner agents and online comparison platforms committed to delivering top-notch service, support, and value.
"GAINSCO Auto Insurance", their signature brand, is a virtuoso in the non-standard personal automobile market. They're like that avant-garde musician, specializing in minimum-limits personal auto insurance, playing a suite of coverage options in perfect harmony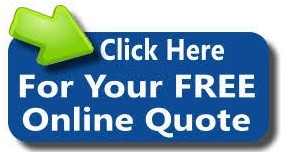 GAINSCO operates through the MGA Insurance Company. Picture MGA as the first-chair violinist, nailing those high notes in your policy.
Hitting the High Notes with Exceptional Service
The heart and soul of GAINSCO lie in its commitment to championship performance. Like their racing team, which vrooms past the finish line with trophies, they aim to provide policyholders with a seamless and victorious experience.
GAINSCO orchestrates policies that are as flexible as a cellist's fingers, adapt to your tune, and hits the right notes with your pocket. The ensemble of customer support is impeccable, performing solos of excellence with claims handling.
But wait, what's an orchestra without its audience? GAINSCO values its patrons – that's you! They collaborate with independent partner agents and website comparison maestros to bring you a seamless, melodious service
Customer Service that Puts You in Pole Position
At GAINSCO Auto Insurance, customer satisfaction is not just a goal; it's a passion. The company offers a variety of services both online and via its customer care center. Whether you need to make a payment, adjust your policy, or report a claim, GAINSCO's speedy and friendly agents are on standby to assist. Simply dial 1-866-GAINSCO for any help you need.
Understanding Arizona's Auto Insurance Requirements
Since July 1st, 2020, Arizona's minimum car insurance requirements have been adjusted to $25,000/$50,000/$15,000. If you're not insurance-savvy, these figures might seem confusing. Let's break it down:
**Bodily Injury Liability**: This coverage defines the maximum amount your insurance company would payout for each individual injured in an accident you caused.
**Property Damage Liability**: This coverage doesn't cover damage to your own car. Rather, it caters to the damage that you are responsible for. It sets the maximum payout per accident, no matter how many individuals are involved.
**Personal Injury Protection**: This coverage includes limits for Medical Expenses, Disability or loss of income, in-home services, Rehabilitation, and funeral burial or cremation costs, depending on your specific policy wording.
So why would your insurance agent recommend more than the minimum? Simple. Insurance is designed to safeguard your current and future assets. If your coverage doesn't meet the cost of damages from an accident, you may face legal repercussions. Why risk your future earnings or assets?
Remember, optional coverages like Collision and Comprehensive are crucial no matter where you reside. While Comprehensive covers damages to your car when you're not driving, like falling objects or weather damage, Collision covers damage from any collisions, irrespective of fault.
With GAINSCO Auto Insurance, you can secure a full coverage policy that aligns with your needs, ensuring that you can navigate Arizona roads with peace of mind.
GAINSCO Auto Insurance stands out in the non-standard personal auto insurance market in the following ways:
– Specialization: GAINSCO concentrates its efforts on the non-standard personal automobile market, specializing in minimum-limits personal auto insurance policies that are customizable to the customer's needs. This means they can provide coverage to drivers who may have difficulty obtaining insurance elsewhere.
– Quality customer service: GAINSCO provides quality customer service to their customers seeking minimum-limits coverage. They are committed to providing championship support to their agents and are dedicated to their long-term agency partnerships.
– Robust training materials: GAINSCO offers robust training materials to help their agents get started. They are committed to providing extraordinary customer service to their agents.
– Fully automated point-of-sale system: GAINSCO offers a fully automated point-of-sale system to their agents. This makes it easy for agents to sell policies and manage their business.
– Recognition: GAINSCO has been named Company of the Year by Texas PIA. This recognition highlights their commitment to the non-standard personal auto insurance market.
In conclusion, GAINSCO Auto Insurance is a top choice for anyone looking for affordable and reliable auto insurance coverage. As a professional insurance agent, I highly recommend GAINSCO for their commitment to their customers and agents alike. With their focus on the non-standard market, variety of coverage options, and dedication to their agents, GAINSCO is truly a standout in the insurance industry. So why wait? Contact a GAINSCO Auto Insurance agent today and see for yourself why they are the best choice for your auto insurance needs!