GAINSCO Auto Insurance agent Tucson
(Free No Obligation quote No B/S Calls or spam email)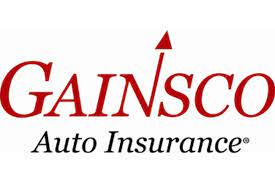 Because Arizona only requires drivers to carry mandatory Liability coverage, it gives motorists the opportunity to save money each month by only purchasing a minimal amount of insurance But keep in mind that Liability does not cover you if you get into an accident that was not your fault, if your car is damaged by severe weather, or if your car gets vandalized or stolen. You will have to purchase additional coverage to protect against such events. See how much you can save on Arizona auto insurance.
Experience championship performance from a championship team.GAINSCO Auto Insurance agent
GAINSCO Inc. is a property and casualty insurance holding company. Through our insurance brand, GAINSCO Auto Insurance ®, we concentrate our efforts on the non-standard personal automobile market, specializing in minimum-limits personal auto insurance.
GAINSCO was established in 1978 as a Texas corporation and is based in Dallas, with a regional office in Miami. Our insurance operations are conducted through MGA Insurance Company Inc., a Texas corporation.
We are committed to championship performance. This is epitomized by the championship-winning GAINSCO racing team we sponsor and is experienced by our customers every day in the way we service their needs. We are driven to provide:
Insurance policies that are flexible and easy to customize to your needs
A highly competitive price designed to save you money
Superior customer support and claims handling
A solid company on which you can rely
GAINSCO sells our insurance policies through independent partner agents and website comparison shopping places who, like us, are driven to provide outstanding service, support, and the best price
Customer service
GAINSCO Auto Insurance agent, our passion for taking care of customers drives us to be the best for them. Our goal is to provide you with high-quality auto insurance coverage at an affordable price, along with fast, friendly customer service so you can get back to what drives you as soon as possible.
We provide a variety of services online and through our customer care center.
Our fast, friendly claims agents are here to help
Get the help you need. Call us at 1866. GAINSCO.
Customer Service
Customer service is available Monday– Friday, 8 am– 8 pm Central Time.
Mailing Address GAINSCO, Inc
P.O. Box 199023
Dallas, Texas 75219-9023
Physical Address GAINSCO, Inc.
3333 Lee Parkway, Suite 1200
Dallas, Texas 75219-5134
AZ minimum car insurance is the car insurance requirement for Arizona, by law for their residents. The new limits that took effect on July 1st, 2020 will be $25,000/$ 50,000/$ 15,000. For the average person, these numbers most likely make no sense. And you're probably thinking this is just another way for the big, bad insurance companies to take your hard-earned money and charge you more on your insurance premiums. Let us explain what this coverage is, and why this is a good thing.
AZ minimum auto insurance from GAINSCO Auto Insurance agent
There are 3 basic types of coverage that may be included in State Minimum Car Insurance Requirements
1. Bodily Injury Liability
• Coverage as defined per person and per accident
The maximum amount your insurance company would payout for each individual who is injured in an accident you caused
2. Property Damage Liability
• Property Damage Liability is defined per accident.
• Property Damage does not cover damage to your own car, it is meant to cover damage that you become responsible for
the maximum amount that would be paid out per accident, regardless of how many individuals are involved
3. Personal Injury Protection
• Coverage as defined per person and per accident.
• May Include limits for Medical Expenses, Disability or loss of income, in-home services, Rehabilitation, and funeral burial or cremation costs, as defined in your specific policy wording which varies by state for the minimum requirements. This coverage is what helps pay for any property damage you cause to another party's property. In this case
Why does your insurance agent tell you that the minimum is not enough? It all depends on how much personal risk you are willing to take. Insurance is meant to protect your current and future assets. If you do not have enough car insurance to cover damages caused to people or property when you have an accident, then you might get sued for the additional costs. Even if you do not have the cash in the bank, or have assets that can pay for the damages, your future earnings could also be affected. Why take the risk?
Collision and comprehensive coverage, are always optional no matter what state you live in, but they are still important protection nonetheless
If you're confused, there's good news: You really only have to worry about the requirements where you live, so you can jump to your home state and make sure your coverage fits the mandatory minimums
Comprehensive coverage covers damage that happens to your car when you're not driving, like from falling objects, or weather damage, like hail. Comprehensive coverage also pays to replace your car if it's stolen. And Collisions coverage covers damage from collisions no matter who was at fault.