encompass insurance Arizona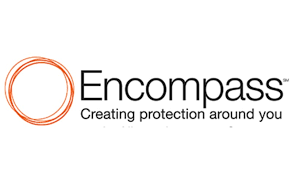 Encompass Insurance is one of the largest personal property and casualty insurance brands sold exclusively through a network of more than 2,400 independent agents. … Encompass knows that value is important to you, which is why we give you the ability to tailor solutions to fit your price and coverage needs
In 1897, the company that would become Encompass began selling personal insurance backed by a clear, simple promise: "Protection and Security." Today, well over a century later, it's still the foundation of our business.
Since officially becoming the Encompass Insurance Company in the 1990s, we've had several notable events that have helped make us into the proud company we are today
Our continued commitment to independent agents, customer service, and innovative insurance solutions is reflected in our numbers more than ever, with more than 2,400 Encompass Independent Agents in 39 states.
EncompassOne– insurance designed for you.
Whether you're pursuing your passion, supporting your family, or planning for what's next, life can be busy. You deserve insurance that makes protecting what you love simple.
With the Encompass Insurance Package Policy, you get protection for the things you value, all under a comprehensive plan. Each of our three signature policies offers coverage for your home, car, and important possessions.
Why EncompassOne?
• Easy insurance.
One premium. One deductible2. One agent. When it comes to insurance, EncompassOne is as simple as it gets.
• Personalized protection.
With varying limits and features, EncompassOne gives you the freedom to build a policy that fits your life.
• Comprehensive coverage.
EncompassOne's robust package helps fill risky coverage gaps that other policies may not.
Personalized insurance made simple.
Only you can know the coverage that's right for you. EncompassOne offers three tiers of protection– each designed to fit your unique needs.
An agent can help you learn more about the perks of the EncompassOne package policy.
Contact an agent.
Home insurance that's built to your blueprint.
No two homes are exactly the same. That's why our homeowners' insurance policies are tailored to fit your unique needs. With standalone homeowners protection– as well as coverage for condo and rental properties, you can choose the plan and limits that are just right for you.
encompass Homeowners Insurance
Encompass home coverage offers robust protection for your home and includes many features, such as enhanced home replacement.
encompass Condo Insurance
With Encompass condo coverage you can breathe easier knowing you have quality coverage without having to pay high premiums.
Renters.
As a renter, you may be on the hook for more than you realize. That's why it's critical to have coverage for your content in the event that the unexpected happens.
Smart savings come with smart home insurance.
We want to help you protect your investment in a smart way. That's why Encompass offers numerous discounts on our homeowners' insurance policies, including:
• Claim-free discount.
Can help you save if your primary residence is claim-free for the past five years.
• Dwelling age discount.
You can get a discount on a home 20-years old or newer.
• Renovation discount.
Save on primary residence rates if you've updated home systems (heating, cooling, plumbing, and/or roof) in the past 10 years.
• Protection devices credit.
Get credit for fire alarms, burglar alarms, fire extinguishers, and other safety devices.
• New Home buyer discount.
Enjoy savings if you've purchased a home that is less than 49 years old in the last 5 years.
• The EncompassOne ® Policy.
Choose an EncompassOne Policy, which packages your home, auto, and other features and products into one simple, comprehensive policy to help you save money.
encompass Auto Insurance.
Your car is an important part of your daily life. So you need an insurance policy that can keep up. While the EncompassOne ® Policy protects your car, home, and more, we also offer standalone auto insurance in three levels of coverage, also referred to as Special, Deluxe, and Elite. With rich features, high limits, and valuable insurance discounts– Encompass offers auto policies designed for whatever road life takes. In addition to the basics, our auto coverage has many included and optional features such as:
• New Car Replacement.
Your new car is an investment, and this can be a smart way to protect it. If your car is totaled due to a covered total loss, we'll replace your vehicle with a current model year, if possible, or a new car of similar size and class if your model is no longer available– all you pay is your policy's deductible. To qualify, your car must be under four model years old, you must be the original owner of the vehicle, and the coverage must be added when adding the car to your policy.
• Accident Forgiveness.
We understand that accidents happen to safe drivers, too. Accident Forgiveness can help keep you from incurring a spike in your premium because of an accident, which may be especially helpful if your policy includes a newly licensed driver. And when you upgrade to our Elite auto coverage, you get Enhanced Accident Forgiveness which applies to multiple– not just the first– at-fault accidents, starting the day you sign up
• Loan/Lease Gap Coverage.
As vehicles age and depreciate, a gap between the original amount of the loan and the car's value can start to widen. Loan/lease gap coverage would protect you in these cases and pay off the original loan. Coverage can be added to new (previously untitled) vehicles within 30 days of financing and the vehicle must have both comprehensive and collision coverage.
• Roadside Assistance.
If you're stranded, Encompass Roadside Assistance offers 24/7 roadside service with a wide range of available features and services in the event of a breakdown, flat tire, or even dead battery. And with the Encompass Roadside App, you have on-the-go support for your vehicle as well as access to MyEncompass where you can view your account, pay your bill, and pull up your ID card. The app is convenient, easy to use, and free to download.
Encompass Auto Insurance for Teens.
If you're purchasing auto insurance for your teenager, you're likely wondering about how adding a newly licensed driver could affect your existing policy. While it's no surprise it's likely to bump up your premium, there are steps you can take to minimize the impact. For example, having unlimited accident forgiveness, which comes included with our Elite auto coverage, can help save you money and provide invaluable peace of mind.
Encompass Personal Umbrella Protection.
Encompass personal umbrella coverage is designed to help protect you and your family from major claims and lawsuits once you have reached the limits of your auto or homeowners' liability policy.
Encompass Lifestyle Endorsement.
The Encompass Lifestyle Endorsement is designed to help meet the demands of your lifestyle and enhances personal liability and property coverage for a number of situations.
Encompass Home Business Insurance.
Many homeowners' policies limit losses on business property, which may not be enough to cover lost data or the replacement of critical hardware. Our home business insurance includes liability and increased business property coverage for multiple aspects of your home-based business.
Encompass Motorcycle Insurance.
Encompass motorcycle insurance is designed to protect riders and their passengers. Policies are crafted to meet the needs of the way you live and the way you ride, so you can hit the open road without a worry.
Encompass Recreational Vehicle Insurance.
Encompass RV insurance is designed specifically for the unique needs of an RV owner. With comprehensive protection for both your vehicle and the possessions inside it, Encompass RV insurance keeps you covered while you adventure.
Boat & Watercraft Insurance.
Encompass boat insurance delivers smooth sailing coverage for watercraft enthusiasts. Coverage includes replacement cost, protection for onboard personal property, and uninsured boaters coverage.
Encompass Identity Theft Protection.
Recovering from identity theft or fraud can be costly and time-consuming. Encompass identity theft coverage pays up to $20,000 for recovering damages and fees.