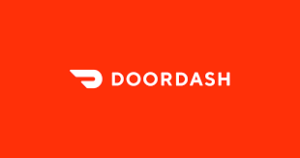 Adding a Delivery ride-share endorsement to your insurance is crucial if you are a DoorDash driver. In most cases, your traditional personal auto insurance policy will not protect you if you are involved in an accident while on a delivery. Your personal auto policy was designed to protect you during the personal use of your vehicle, not business use
Delivery driver insurance companies cover you and your vehicle while you're transporting goods, including food, groceries, or Amazon orders. Rideshare insurance is one of the most common types of insurance that will cover many delivery drivers
Business Use coverage can be added to most auto insurance policies and will typically only cost a few more dollars a month to protect you when the vehicle is being used for business

Commercial Coverage: Commercial coverage covers businesses and their vehicles. If you exclusively use your vehicle for DoorDash, then commercial coverage may be the right choice. Otherwise, business-use coverage is the right option
Doordash insurance requirements: DoorDash requires all Dashers to maintain an up-to-date auto insurance policy. If you fail to maintain your own insurance, DoorDash's coverage may not apply
DoorDash provides auto insurance for Dashers, but this insurance applies only to accidents while using a motor vehicle on an active delivery (from order acceptance heading to the Merchant or from Merchant to the Customer). This insurance applies only after the Dasher goes through their own auto insurance policy first.
DoorDash has a commercial auto insurance policy that covers up to $1,000,000 in bodily injury and/or property damage to third parties arising out of accidents while on an active delivery. To qualify as "on an active delivery" you must be in possession of the goods to be delivered.
Do i need to tell my insurance i drive for doordash? Answer yes, you need to disclose if you use your vehicle for delivery or ride sharing to your insurance agent or company
it is crucial to understand that even though DoorDash provides this coverage, there are some gaps in the policy, making it important to purchase your own business coverage. Also, the insurance form DoorDash will only cover you if you are on food delivery on behalf of the company and if there is food in the car.
The moment you activate the DoorDash app and make yourself available for deliveries, you are driving your vehicle for business purposes.
When you accept an order and drive to the restaurant to pick it up, you are also considered to be using your vehicle for business purposes.
If you get into an accident after activating the app or while driving to pick up food, then DoorDash's car insurance will not cover you. Remember: DoorDash only covers you when there's food in your vehicle
Best Insurance Companies for DoorDash
Progressive offers some of the best car insurance in Arizona for your vehicle while you're transporting goods, including food, groceries, or Amazon orders.
The average cost of full coverage car insurance in Arizona is $1,257 per year, according to the 2021 independent study of average quoted premiums. When shopping for car insurance, AZ drivers may want to consider more than just price. Finding the best auto insurance in Arizona requires understanding your needs, knowing how to analyze a car insurance company and knowing what coverage's your state requires you to purchase
Start an online quote to find the best cheap coverage in your area