do you need insurance to buy a car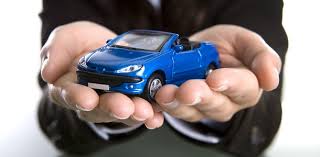 You have to show proof of coverage to buy a car. Auto dealership may prevent you from leaving their lot if you do not show proof of an insurance policy. You can usually get auto insurance at the dealership but you don't need to shop around for best deals on auto insurance, We do the shopping for you.
Start comparing rates in your area Now
You need to buy auto insurance before buying a car. Cars are one of the most important and expensive investments a person makes. If you're shopping for a new car and you don't have an existing car insurance policy, you need to make sure you have insurance coverage before you drive your new ride home. Yes, even if you've just bought a brand new automobile, you must have car insurance before you can drive it off the lot.

Here's what you need to get a quote from our comparative rater
Names and birthdays for all drivers in the household
• Drivers license numbers and social security numbers for all drivers in the household
• VINs for all vehicles
• An address for the insured and an address where the car will be garaged (this is usually the same place)
• Your declarations page from your most recent prior car insurance policy
For a 25-year-old driver with good credit and a clean driving record, average car insurance rates are:
•$ 1,663 for full coverage.
•$ 682 for the minimum required coverage.
But young drivers with blemished credit or a less-than-perfect driving history are likely to shell out more for car insurance.
What other factors affect my car insurance cost?
After all these rates and pricing factors, it could be hard to figure out what other factors affect your insurance rates. Here are some of them:
• More specific location data such as your ZIP code or city.
• Your occupation, in many states.
• Your previous insurance company. If it was a nonstandard insurer specializing in high-risk drivers, you might see higher insurance rates with some companies.
• Continuous insurance coverage. Companies charge more for drivers with lapses in coverage.
• Annual mileage driven per car.
• Your marital status. Single people– even widows, widowers, and divorced folks– tend to have higher insurance rates.
• Whether you own your home (and whether you bundle home insurance with auto).
• How much education you've completed.
• Additional coverage options you choose, such as new-car replacement coverage and gap coverage.
• discounts you're eligible for, which vary widely by company.
• Whom you live with. Some companies won't allow you to exclude people such as roommates or non-driving adults from your policy
Here are the states you can find affordable auto insurance coverage: Alaska, Arizona, California, Colorado, Connecticut, Delaware, Florida, Georgia, Hawaii, Idaho, Illinois, Indiana, Iowa, Kansas, Kentucky, Maine, Massachusetts, Michigan, Minnesota, Mississippi, Missouri, Montana, Nebraska, Nevada, New Jersey, New York, North Carolina, North Dakota, Ohio, Oklahoma, Oregon, Pennsylvania, Rhode Island, South Carolina, South Dakota, Tennessee, Texas, Utah, Vermont, Virginia, West Virginia, Wisconsin, and Wyoming
What factors influence how much car insurance costs?
The cost of car insurance can be significantly influenced by location. The Insurance Information Institute says that a variety of state-specific factors can affect how much a car insurance policy costs. Trends related to the weather, theft and vandalism rates, the number of accidents in a state, and the concentration of drivers in urban areas—where rates are typically higher than in rural areas