compare cheap car insurance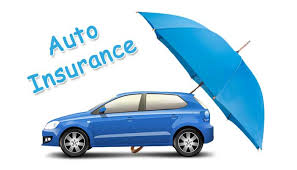 Here's the best way to compare and save on your auto insurance
Match your existing coverage, compare rates from top-rated insurance companies in your State, and save.
• No Hidden fees
• Average savings up to $750
• More than 30 insurance companies to compare
Compare Online Now(NO B/S calls No spam emails)
You're likely overpaying for home and auto insurance, and shopping for it is a hassle. Blake Insurance Group does the insurance shopping for you! We'll match your current coverage and find you the best price, for free
We're your insurance shopping comparison site. We compare multiple offers from top-rated insurance companies in your area, all in one place. We'll find you the best deal on your current coverage
You can instantly compare free auto insurance quotes online start an online quote and get no-obligation auto insurance quotes online from multiple insurance companies insurance agents in Tucson AZ will compare multiple insurance carriers to get your car insurance in your area
Here's what you need:
What information do you need to get car insurance quotes? (NO B/S calls No spam emails)
To quickly and easily receive auto insurance quotes, you should come prepared with the following information on hand:
• Date of birth.
• Vehicle storage location.
• Drivers license number.
• Driving and insurance history.
• (VIN) Vehicle Identification Number of the vehicle to be insured.
• Driver's license and personal information for any drivers on the policy.
• Driving history: with accidents, citations, claims, and any completed driving courses.
What affects your car insurance quote?
You have to understand the primary goal of an insurance company is to predict risk and assign premiums based on the risk a particular driver may pose. Car insurance companies assess your entire driving profile to estimate this risk, including factors such as location, demographics, insurance history, driving record, and vehicle.
Auto insurance prices may vary on a zip code-by-zip code basis you can compare rates from Alaska, Arizona, California, Colorado, Connecticut, Delaware, Florida, Georgia, Hawaii, Idaho, Illinois, Indiana, Iowa, Kansas, Kentucky, Maine, Massachusetts, Michigan, Minnesota, Mississippi, Missouri, Montana, Nebraska, Nevada, New Jersey, New York, North Carolina, North Dakota, Ohio, Oklahoma, Oregon, Pennsylvania, Rhode Island, South Carolina, South Dakota, Tennessee, Texas, Utah, Vermont, Virginia, West Virginia, Wisconsin, and Wyoming