Cigna Global Insurance
(Free Online Quote No B/S Calls Or Spam emails)
Why Cigna?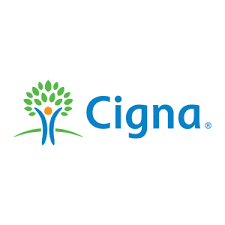 Cigna has over 30 years of experience in providing global health insurance and more than 1 million hospitals, physicians, clinics, and specialists worldwide. You'll have the reassurance of our experiences, delivering international healthcare across more than 200 jurisdictions, Cigna Global Insurance currently provides health insurance for customers in over 200 countries and territories
With Cigna, you can create the policy that's right for you and your family
It's flexible, so you can choose and pay for only the cover you need. Plans offer different levels of cover, each including international medical insurance. In addition, you can add optional modules to your plan, including the outpatient cover, medical evacuation, health and well-being, and vision & dental care.
They take great pride in being able to support the globally mobile population with a medical network of over 1 million hospitals and medical professionals worldwide
Creating a comprehensive, tailored plan with Cigna Global Health Options is simple. It's flexible, so you can choose and pay for only the cover you need. Their International Medical plans offer three levels of coverage: Silver, Gold, and Platinum. Each plan includes International Medical Insurance. Choose from two areas of coverage, depending on needs and location: Worldwide including USA and Worldwide excluding the USA.
GLOBAL HEALTH OPTIONS
A quality health plan, including cover for hospital stays, treatments, and a substantial overall annual benefit limit.
• Annual benefit limit: $1,000,000.
• Cancer treatment.
(Free Online Quote No B/S Calls Or Spam emails)
Cigna Global Gold:
Comprehensive coverage, including inpatient maternity care with higher limits on most of the benefits.
• Annual benefit limit: $2,000,000.
• Cancer treatment.
• Inpatient Maternity.
• Travel Safety App.
Our elite level plan, with no overall annual benefit limit, and most benefits are paid in full.
• Annual benefit limit: Unlimited.
• Cancer care.
• Inpatient Maternity.
• Mental Health care paid in full.
• Travel Safety App.
All plans include the following as standard.
• Essential hospital stays and treatments, including surgeons and specialist consultation fees, hospital accommodation, and cancer treatment.
• Option to choose your area of coverage.
• Mental health care and treatment.
• A choice of deductible and cost-share options.
• Secure online customer area to handle your documents and claims.
• Documentation is available in English, Dutch, French, German, and Spanish.
Also, you can select optional modules, including International Outpatient; International Medical Evacuation; International Health and Well-being; and International Vision and Dental which enables you the flexibility to create an ex-pat health plan that suits your unique needs.
As well as this, the plan offers a wide range of cost-share and deductible options on International Medical Insurance and International Outpatient, allowing you to tailor a plan to suit your budget.
Cigna's Customer Care Promise.
• You can seek help for free at any hour of the day or night.
• You can talk to the right person at the right time. The Customer Care Team will direct your call to one of their healthcare experts.
• You will have instant and easy access to healthcare facilities and professionals around the world.
• On a rare occasion, you have to pay for your treatment directly; you'll be reimbursed, wherever possible, within five days of receiving your claim.
• You can receive payment in over 135 currencies.
Online: www.cignaglobal.com/customer-area.
Phone: +44 (0 )1475 788182.
Fax: +44 (0 )1475 492113.
Email: cignaglobal_customer.care@cigna.com.
Address: Cigna Global Health Options, Customer Service, 1 Knowe Road, Greenock, Scotland, PA15 4RJ.
Inside the USA.
Phone: 800 835 7677.
Fax: 855358 6457.
Address: Cigna International, PO Box 15964, Wilmington, Delaware 19850, USA.