Cigna Arizona is a global health service and insurance company that offers a variety of options and services to support healthy aging and meet customers' individual health care needs through personal attention, wellness, and preventive care. They take a team approach to health care by supporting the doctor-patient relationship through clinical and customer engagement, holistic care coordination, and detailed analytics.

Cigna-HealthSpring offers several Medicare plans, including Medicare Advantage, Medicare Part D Prescription Drug Plans, and Medicaid. Supplemental insurance policies are also available to help pay for many expenses that aren't covered by primary health insurance
Cigna: An International Health Services Titan
Headquartered in Bloomfield, Connecticut, and Philadelphia, Pennsylvania, Cigna is a force to reckon with in the healthcare landscape. Cigna boasts a vast customer base of 95 million customers worldwide, a testament to its robust global presence. The heart of Cigna's work lies in its mission: to improve the health, well-being, and peace of mind of its customers.
Cigna Arizona, an integral part of this global powerhouse, stays true to this mission, providing top-tier healthcare services to Arizonians. Staffed with more than 40,000 dedicated employees worldwide, Cigna is on a mission to foster healthier communities, offering 24/7 support and a broad network designed to meet the individual health goals of its clients.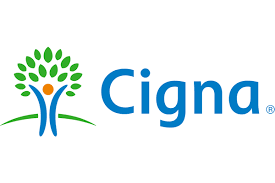 Individual and Family Health Insurance: Cigna's Hallmark
In the pursuit of total health, **Cigna health insurance Arizona** extends affordable health insurance coverage tailored to fit individual and family needs. And it doesn't stop at just health insurance! **Cigna Dental insurance**, a shining feature of Cigna's suite of services, promises to keep your smiles radiant and your gums healthy. Flexible, affordable, and committed to quality, Cigna Dental Insurance is a beacon of Cigna AZ health insurance's dedication to comprehensive health coverage.
 Navigating Medicare Supplement Plans in Arizona
Understanding Medicare Supplement Insurance (Medigap) and how it correlates with age can be a complex task. Recognizing this, Cigna provides meticulous guidance in understanding and choosing the right Medigap plan. As an independent Cigna agent, I can tell you that premiums can vary based on several factors, such as your age, gender, smoking status, and current health condition.
With Cigna, you have the power to compare Medigap plan costs in your area, ensuring that you secure a plan that not only meets your coverage needs but also suits your budget. Medigap coverage from **Cigna health insurance** bridges the gap that Medicare doesn't cover. It provides you with the freedom to choose your doctors and assures that your policy is guaranteed renewable for life, subject only to timely premium payment and accuracy in the application.
 Cigna-HealthSpring: A Model of Holistic Care
Cigna-HealthSpring stands at the forefront of Cigna's commitment to fostering healthier, more active lives for Medicare and Medicaid beneficiaries. This team provides personalized, affordable, and easy-to-use healthcare solutions that promote healthy aging and address individual healthcare needs, aptly representing the philosophy of **Cigna Healthcare of Arizona**.
We understand that each individual's health and wellness are unique. That's why we offer a selection of plans and a user-friendly comparison tool to help you find the right Cigna-HealthSpring Medicare plan for you. We evaluate factors such as eligibility, current health level, employment status, and existing healthcare coverage to identify the best-suited plan.
 Supplemental Insurance Policies: For the Unexpected
Life can be unpredictable, and major health events can strike when we least expect them. This is where Cigna's supplemental insurance policies
 come into play. They help foot the bill for expenses that your primary health insurance might not cover, lending an extra layer of financial security.
 Connect with Cigna in Arizona
Reach out to Cigna at these Arizona locations for any questions or to sign up for the healthcare services you need:
– **Cigna HealthCare**:
  25500 N Norterra Drive, Bldg. B. Phoenix, AZ 85085.
  Telephone: 1 (623) 277-1000.
– **Cigna HealthCare**:
  5310 E High Street, City North, Bldg. A3, Suite 200, Phoenix, AZ 85054.
  Telephone: 1 (480) 426-6700
Why Choose an Independent Cigna Agent?
Working with an independent Cigna agent like myself opens up a plethora of options and personalized guidance. I'll take you through the nitty-gritty and work in your best interests to identify the perfect plans and options, keeping your health and budget as the top priority.
As an insurance agent, I've collaborated with various healthcare service providers. Cigna, especially Cigna Arizona, has consistently impressed me with its comprehensive plans, exceptional customer service, and commitment to community health. Its network and resources are unmatched, making it a top choice for anyone seeking healthcare services."* – Blake Nwosu (Insurance Agent, Arizona).
Conclusion
Your health is an invaluable asset. Investing in a healthcare provider like **Cigna Healthcare Arizona**, with its wide array of services, unwavering support, and a mission-driven approach, is a step in safeguarding not just your health, but your peace of mind. Get in touch with **Cigna Arizona** and embark on a journey towards a healthier, happier you.