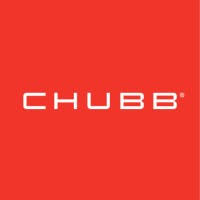 Chubb is the world's largest publicly traded property and casualty insurer. With operations in 54 countries, Chubb provides commercial and personal property and casualty insurance, personal accident and supplemental health insurance, reinsurance, and life insurance to a diverse group of clients As an underwriting company, we assess, assume, and manage risk with insight and discipline.
Chubb service and pay their claims fairly and promptly. They combine the precision of craftsmanship with decades of experience to conceive, craft, and deliver the very best insurance coverage and service to individuals and families, and businesses of all sizes.
Chubb is also defined by its extensive product and service offerings, broad distribution capabilities, exceptional financial strength, and local operations globally. The company serves multinational corporations, mid-size and small businesses with property and casualty insurance and risk engineering services; affluent and high net worth individuals with substantial assets to protect; individuals purchasing life, personal accident, supplemental health, homeowners, automobile, and specialty personal insurance coverage; companies and affinity groups providing or offering accident and health insurance programs and life insurance to their employees or members; and insurers managing exposures with reinsurance coverage.

Chubb Homeowners insurance
Your home is more than bricks and mortar. It's full of memories and you're reflected in every detail. So if you experience a claim, you'll want more than a check from your insurer. You'll want your life back, and to rebuild without hassles, headaches, or delay.
Chubb understands what makes your home special, whether it's a condominium or a custom-built house. We know it took care and effort to turn your house into a home. And we want to make sure you always feel at home, even if something happens and you need to repair, replace, or rebuild.
Chubb Insurance Auto Coverage
Your safety is what drives us to provide an exceptional standard of service
Auto insurance policies are not created equal. We offer choices and features not typically found in standard policies
When you insure your car with Chubb, we verify that your vehicle is repaired correctly, every time and that you get some of the best protection on the road
Chubb  Insurance Valuables coverage
Protect your valuables so their stories continue for generations to come.
We understand that your treasures reflect your personal journey. That's why we look for ways to say yes and to do more– to help you protect your artwork, jewellery, wine and spirits, antiques, and more– so your special items will last a lifetime and beyond
While typical homeowner's policies are designed to protect your home and what's inside, there is usually limited coverage for valuable possessions– such as jewellery, fine art, wine and spirits, and antiques– that may get lost, stolen, or damaged. With a Chubb Valuable Articles policy, you can protect the special possessions that matter to you.
Chubb insurance Liability coverage options
Let us be your personal peace-of-mind partners.
Liability insurance provides additional protection that may be needed when the underlying liability limits of your other policies, such as home, auto, or watercraft, aren't enough to cover the unexpected costs of a lawsuit or accident
Natural Disasters Insurance quote
Stay ahead of danger to protect your home and family.
Protecting your home from the unexpected is important. A homeowners policy alone isn't always enough, which is why we provide specialized services and products to preserve what matters most
Flood coverage protection
Protect your home from water and flood damage
Most of Chubb's homeowner's policies provide "all-risk" coverage, and physical damage to your home caused by a hurricane or windstorm may be a covered loss.
Additionally, Chubb offers Property ManagerSM which provides proactive assistance if your secondary and seasonal home is damaged due to hurricane-force winds, at no additional charge