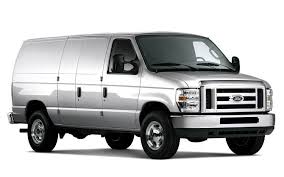 When you shop for van insurance, you will find that more than your personal driving history matters. The make and model of your vehicle plays a large role in the cost of coverage. Cheap van insurance is a small but critical step to managing these distribution costs

Types of Commercial Vans We Cover
Cargo vans
Cargo vans are typically all white, windowless, with two front seats and a large empty cargo area in the back
Passenger vans
Passenger vans usually seat 12-15 people and are commonly used by organizations to transport members to different outings
Minivans
Most people associate minivans with family, but many businesses are also transforming them into commercial vehicles.
Box vans
Heavy-duty box-shaped vans that carry heavy items such as loaded pallets and beverage crates.
Refrigerated vans
Designed to transport perishables and come in a wide range of sizes/weights.
Courier vans
Smaller in size and are used to deliver a small parcel
Who needs commercial van insurance?
Whether you own your own business van (or vehicle) make deliveries, or operate a company van,
Couriers.
Expediters.
Florists.
Caterers that make deliveries.
Electricians, plumbers, or tradesmen making service calls.
If you own a company or if you or your employees will be driving your cargo vans or other business vans, you'll want to make sure you have liability insurance. Liability pays for injuries or damage to other people or property if you're at fault for an accident.
There are some providers capable of covering the widest range of businesses possible. Debris removal might be one such use for the van a provider won't insure for the obvious reasons.
Minimum insurance requirements for commercial policies are likely to be higher than the case with non-commercial policies.
Arizona state law requires all commercial auto policies to have a minimum liability limit of $25,000 per person, $50,000 per accident for bodily injury and $15,000 for property damage (i.e. 25/50/15). Some policies are required to carry higher limits based on the types of vehicles they insure
Here are some of the companies to consider for Van Insurance Auto-Owners Badger Mutual GAINSCO Hallmark Hartford Kemper|Infinity Mercury Bristol West Encompass MetLife Mutual of Enumclaw Nationwide Progressive Safeco Safeway State Auto Travelers.
One great way to reduce costs is to bundle that insurance if you have more than one vehicle.
Non-Commercial Van Insurance.
The most common vans used for non-commercial purposes are standard minivans.
Minivans are usually inexpensive to insure due to the reason behind purchasing one in the first place. These vehicles are dubbed "family vehicles" for a reason.
People with large families might find a smaller or even mid-sized car to be inadequate for driving the family around town. A minivan would be a much better choice.
Adults driving children around town are not prone to speeding or otherwise driving recklessly. Hence, insurance rates end up being a bit less costly.
One bit of clarification needs to be mentioned here.
Although minivan insurance may be less costly on average than car or SUV insurance, the prices are going to vary from policy to policy.
How much coverage do you require?
Depending on the state in which you live and the vehicle you drive, you will need to purchase car insurance to be able to drive legally. At a minimum, liability insurance is required in most states. However, this will only safeguard other people in an accident, not you, so it's critical to compare all of your coverage options before making a decision.
There are six primary types of Van Insurance you might find while looking:
Liability car insurance: Pays for damage to the other party's vehicle and their medical bills when you cause an accident
Collision insurance: Repairs your van after an accident
Comprehensive insurance: Repairs your van after a collision with an object, an environmental event or vandalism/theft
Underinsured/uninsured motorist coverage: Covers your medical bills and auto repairs if the other driver has inadequate or no insurance
Medical payments (MedPay): Covers medical bills for you and your passengers after an accident
Personal injury protection (PIP): Covers medical bills plus lost wages and funeral costs
How Much Does Van Insurance Cost?
The expense of vehicle protection depends on various elements. Everything from your area, age, driving profile and financial assessment to the sort of vehicle you drive can impact your rates. Discounts and low rates are advertised by all of the best auto insurance providers, but which ones are actually affordable?
Before you buy a Van, you should shop around, look for discounts on auto insurance, try usage-based insurance, change your limits or deductible, and think about insurance costs.