Cheap taxi insurance (No Obligation Quote No B/S Calls or spam emails)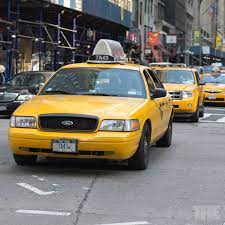 Taxi insurance is a type of commercial for-hire livery coverage designed to protect taxi drivers, their vehicles, and passengers. Taxi insurance covers more than traditional taxi cab operations
Depending on the weight of your vehicle, and if you cross state lines there may be federal stipulations as well. It's vital to know what is covered and what is excluded in your policy. The last thing you want is to discover a gap in coverage after a loss.
The goal is to get the best coverage and the best price. Common coverage's for a taxi are:
• Liability. This covers damage or injury you cause to others in an accident and is legally required.
• Uninsured or under insured motorist. This pays for damages and injuries after an accident where an uninsured or under-insured driver was at fault.
• Medical payments. This covers medical bills for you and your passengers if you're hit by an uninsured or under-insured driver.
• Collision. This covers damage to your taxi after a collision.
• Comprehensive. This covers damage to your taxes not caused by a collision, like storm damage, fire damage, and theft.
• Accessories. This can cover damage to accessories in your cab, like your mileage meter, communication equipment, and GPS device.
Protecting a taxi can get expensive because they carry more risk than non-business vehicles. Despite that, you have options for lowering your premiums. We compare rates from Multiple Taxi insurance companies to get you the most affordable rates Auto-Owners Nationwide GAINSCO Safeco Encompass Kemper|Infinity Progressive State Auto Badger Mutual Bristol West Mutual of Enumclaw Travelers Safeway Hallmark Hartford Mercury MetLife

How do I get cheap taxi insurance?
There are a number of things you can do to reduce the cost of your taxi insurance.
• Pay your insurance premium annually. Paying your insurance in one lump sum, instead of monthly installments, can help you save on yearly costs.
• Secure and protect your taxi. You can reduce your insurance premium by keeping your taxi in a secure location when not in use and installing security features like an alarm and dash-cam.
• Always compare your options. Before committing to a specific policy, shop around to see if you could save money elsewhere. If you already have insurance, compare other options before renewing your existing policy.
• Don't make a claim unless absolutely necessary. If you've gone several years without filing a claim, you may be eligible for a steep discount.
• Increase your deductible. Choosing a higher deductible will generally reduce the cost of your insurance premium. But make sure you can afford to pay the higher deductible amount if you file a claim.
While requirements vary by state, you need to have the state minimum livery insurance with liability coverage. And because you drive people in your car, you also need liability coverage that extends to your passengers and covers medical payments if you're hit by an uninsured or under-insured motorist.
Compare taxi Insurance               Get A Free Quote(No Obligation Quote No B/S Calls or spam emails)
We can help you find affordable taxi insurance in these states: Alaska, Arizona, California, Colorado, Connecticut, Delaware, Florida, Georgia, Hawaii, Idaho, Illinois, Indiana, Iowa, Kansas, Kentucky, Maine, Massachusetts, Michigan, Minnesota, Mississippi, Missouri, Montana, Nebraska, Nevada, New Jersey, New York, North Carolina, North Dakota, Ohio, Oklahoma, Oregon, Pennsylvania, Rhode Island, South Carolina, South Dakota, Tennessee, Texas, Utah, Vermont, Virginia, West Virginia, Wisconsin, and Wyoming