Cheap stand alone umbrella insurance (Free No Obligation quote No B/s calls or spam emails)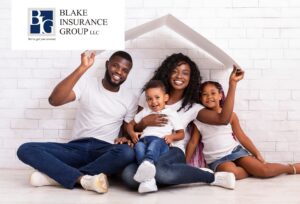 Umbrella insurance is a type of personal liability insurance that can be indispensable when you find yourself liable for a claim larger than your homeowner's insurance or auto insurance will cover
Umbrella insurance is extra insurance that provides protection beyond existing limits and coverage of other policies. Umbrella insurance can provide coverage for injuries, property damage, certain lawsuits, and personal liability situations
• Umbrella insurance is a type of personal liability insurance that covers claims in excess of regular homeowners, auto, or watercraft policy coverage.
• Umbrella insurance covers not just the policyholder, but also other members of their family or household.
• Umbrella insurance coverage covers injury to others or damage to their possessions; it doesn't protect the policyholder's property.
• Umbrella insurance is quite cheap compared to other types of insurance.
Cheap Standalone umbrella coverage:
Bodily injury liability covers the cost of damages to another person's body. Examples include the cost of medical bills and/or liability claims due to injuries caused by:
• A serious auto accident where you're at fault
• Harm caused to others by your dog.
• A guest in your home falls.
• A neighbour's child falls while playing in your yard.
Property damage liability covers the cost of damage or loss to another person's tangible property.
Examples include the cost associated with damage to vehicles and other property due to an auto accident where you are at fault.
Owners of rental units help protect against liability that you may face as a landlord. Examples include the cost of liability claims due to:
• Someone tripping over a crack in the sidewalk of your rental property and suing you for damages.
• Your tenant's dog * biting someone and you are being held responsible for the injuries.
Coverage is also provided if you're sued for:
• Slander: An injurious spoken statement.
• Libel: An injurious written statement.
• False arrest, detention, or imprisonment.
• Malicious prosecution.
• Shock/mental anguish.
How Much Does stand-alone Umbrella Insurance Cost?
The cost of an umbrella liability policy depends on how much coverage you purchase, the state where you live (insurance rates vary by state) and the risk that insuring you presents to the insurance company. The more homes or cars you own, and the more household members your policy will cover, the more it will cost.
You can find affordable coverage's in these states: Alaska, Arizona, California, Colorado, Connecticut, Delaware, Florida, Georgia, Hawaii, Idaho, Illinois, Indiana, Iowa, Kansas, Kentucky, Maine, Massachusetts, Michigan, Minnesota, Mississippi, Missouri, Montana, Nebraska, Nevada, New Jersey, New York, North Carolina, North Dakota, Ohio, Oklahoma, Oregon, Pennsylvania, Rhode Island, South Carolina, South Dakota, Tennessee, Texas, Utah, Vermont, Virginia, West Virginia, Wisconsin, and Wyoming.
But umbrella insurance is quite cheap compared to other types of insurance, especially considering how much coverage it provides. The Insurance Information Institute says most $1 million policies cost $160 to $320 per year.
Why is umbrella insurance so cheap? It's partly because you have to carry plenty of homeowner's and auto insurance before an insurance company will issue you an umbrella policy. You'll probably have to carry the maximum liability coverage available under your homeowner's and auto policies before you can purchase a stand-alone umbrella policy.