Cheap Pet insurance (Free No Obligation quote No B/S Calls or spam emails)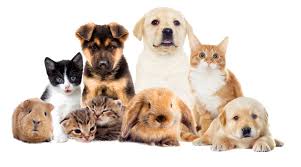 What is pet insurance and how it works?
Pet insurance covers cats or dogs and you can get a plan for pets aged seven weeks and up. You can pay monthly or annually and your cost depends on how much coverage you want.
You'll choose a reimbursement option when you enroll. Once you meet your annual deductible, you'll get reimbursed for 70%, 80%, or 90% (depending on the option selected) of your veterinary bills for all covered illnesses and injuries.
Keep in mind, this is different from Pet Injury Protection, which is included in a Progressive auto insurance policy that has collision coverage. Pet Injury pays certain amounts for medical care if your dog or cat gets hurt in a car accident.
You buy Pet insurance to make sure your pets will receive the best medical coverage possible, should they get sick or injured. And as any vet will tell you, there's no way to know if your pet is going to have moderate medical problems or serious and expensive ones.
With pet insurance, you can visit any general, specialist, or emergency veterinarian. In fact, you can visit any licensed vet across the United States or around the globe. So even if your dog or cat becomes sick or injured while on vacation your pet insurance policy will have you covered.
Protecting your dog or cat is more important now than ever. Veterinary fees increased 85% between January 2002 and December 2014, according to the Bureau of Labor & Statistics. Over the same time period, the overall consumer price index (CPI) rose just 31%. At this rate, veterinary fees will double every 13 years. That's faster than our salaries can catch up. That's why savvy pet parents are turning to pet insurance
Companies that offer cheap pet insurance
Healthy Paws Pet Insurance & Foundation,
Healthy Paws Pet Insurance
 covers everything that matters including injuries, illnesses, genetic conditions, and emergency care. With unlimited lifetime benefits, protect your pet with the #1 customer-rated pet insurance plan! Get a free quote and let Healthy Paws pay your vet bills while you care for your pet.
you can give your pet the best medical care possible. Our top-rated pet insurance plan covers new accidents and illnesses including cancer, emergency care, genetic conditions, and alternative care. Get a Free Instant Quote!
cheap Dog Insurance
Healthy Paws Pet Insurance & Foundation covers your pooch from head to paw. Our dog health insurance plan pays on your actual veterinary bill and covers new injuries and illnesses, emergencies, genetic conditions, and much more.
If your dog or puppy needs treatment for a new accident or illness (except pre-existing conditions), you're covered. It's that simple!
Healthy Paws Pet Insurance coverage has no caps on payouts.
If your pet needs treatment for an accident or illness, and it's not a pre-existing condition, you're covered. It's that simple.
cheap Cat Insurance From Healthy Paws
Healthy Paws Pet Insurance & Foundation covers your cat from nose to tail. Our cat insurance plan pays on your actual veterinary bill and covers new accidents and illnesses, emergencies, genetic conditions, and much more.
If your cat or kitten needs treatment for a new accident or illness (except pre-existing conditions), you're covered. It's that simple!
Cheap Embrace pet insurance
Embrace offers personalized, affordable pet insurance for dogs & cats with up to 90% back at any vet. Add a wellness plan for total  protection
Insurance Plans Designed with You and Your Pets in Mind
All of your pet's unexpected accidents & illnesses are covered with Embrace's one simple yet comprehensive pet insurance plan. Personalize your policy by selecting the annual maximum, annual deductible, and reimbursement percentage that fit your budget and needs
Full-coverage Pet Insurance Policies
Our approach to pet insurance coverage means offering your pet nose-to-tail accident and illness protection for the unexpected with one simple yet comprehensive plan.
How embrace Pet Insurance Works
1. Take your pet to the vet.
Print your personalized claim form before your appointment. Visit any vet, specialist, or emergency clinic. There are no networks.
2. Complete the claim form & send it to Embrace.
Have a staff member fill out your claim form and provide an itemized invoice. Submit the claim form and invoice by fax, e-mail, or direct upload to MyEmbrace.
3. Get reimbursed.
We'll process your claim and alert you when it's complete.
What does Embrace's pet insurance coverage include?
We provide one simple yet comprehensive plan to cover your dog or cat against unexpected accidents and illnesses. You can choose your annual maximum, deductible, and reimbursement percentage.
No matter how you personalize your policy, your pet will enjoy coverage for the following:
• Breed-specific & genetic conditions
• Congenital conditions
• Chronic conditions
• Cancer.
• Exam fees.
• Alternative therapies & rehabilitation.
• Behavioral therapy.
• ER & specialist care.
• Diagnostic testing.
• Hospitalization & surgery.
• Prosthetic limbs & devices including mobility aids.
• Dental illness up to $1,000/ year (Available in most states. *).
Alternative Therapies.
A well-rounded pet insurance policy lets you select the treatment plan that is going to work best for your pet. Embrace covers a wide variety of alternative therapies – on every policy, for every covered condition.
Chronic Conditions.
Chronic conditions, such as allergies and diabetes, can last a lifetime, often requiring ongoing care and medication. Embrace's pet insurance policies include coverage for chronic conditions that are not pre-existing.
Prescription Drug Coverage.
Embrace's prescription drug coverage reimburses for take-home prescription medications – such as pain relievers, antibiotics, and insulin – for covered conditions. (Optional in some states. *).
24/7 Pet Help Line Powered By whiskerDocs ®
Pet parents know that accidents and illnesses don't wait for regular vet office hours. That's why Embrace has partnered with whiskerDocs to give policyholders access to veterinary experts 24/7 at no extra charge.
What's not covered?
Pre-existing conditions are the most common policy exclusion.
For a more extensive list, please visit the What's Not Covered page. To read Embrace's full policy, see our Terms & Conditions.
Cheap Trupanion Pet insurance
Trupanion offers more than traditional pet insurance.
Trupanion is here to help our four-legged family members receive the care they deserve when they're sick or injured. When your pet is unwell, the last thing you want to think about is how you will afford their care.
Some people say we reinvented pet insurance, and we certainly don't consider ourselves just another pet insurance policy. We can approve and pay bills directly to veterinary hospitals, our customer care team is available 24/7, and we have trained veterinary professionals working throughout our company.
We don't just strive to offer the "best pet insurance," we truly provide top-quality medical insurance for the life of your pet.
Trupanion medical insurance policy has the ability to.
save you thousands and keep your best friend by your side.
EXTENSIVE COVERAGE FOR ALL PETS.
Pets deserve the best, most comprehensive coverage.
The majority of cats and dogs will need veterinary attention at some point in their life, and there's no knowing how serious things could be or how much it would cost.
The New York Times reports, "If you buy a purebred animal, chances are high they have a genetic predisposition to a number of diseases, and if you rescue a mix, anything could be in store.".
The American Veterinary Medical Association (AVMA) "endorses the concept of pet health insurance that provides coverage to help defray the costs of veterinary medical care" and give "high quality and up-to-date veterinary service" to pets in need.
That's where Trupanion pet health insurance comes in.
With a Trupanion policy, all pets get one simple plan that covers all unexpected injuries and illnesses. We reimburse at 90% and never impose payout limits, so your pet can get the best care when they need it most.
Dr John Basterfield, a veterinarian from the Juan De Fuca Veterinary clinic, agrees in the strength of Trupanion's coverage, "The policy over the years has become broader and more comprehensive, adjusting to the increasing sophistication of medical services, diagnostics, treatments, and specialty care.".
Cheap Progressive Pet Insurance
Pet insurance covers your unexpected and expensive vet bills.
Unexpected veterinary bills can be costly, and cancer alone costs over $2,900 a year on average (according to Pets Best 2016 claims data). Unfortunately, many of us have been there or we know someone who has a dog or cat that suddenly needed emergency (and expensive) medical care.
Get Progressive Pet Insurance by Pets Best ®, and be prepared to cover unexpected and expensive veterinary bills. Plus on-going expenses for chronic health conditions, such as diabetes and allergies.
Pet insurance plans.
Get a pet health insurance quote and you can choose which plan you want. Plus, you can customize your plan to fit your coverage and budget needs.
BestBenefit Accident and Illness Plan.
The most comprehensive and popular plan– covers accidents and illnesses.
• Illnesses small to large, including chronic conditions and diseases such as cancer.
• Hereditary and congenital conditions.
• Accidental injuries.
• Hospitalization.
• Surgeries.
• MRI, CT scans, and X-rays.
• After-hours emergency.
• Visits to specialists.
• And more.
Accident Only Plan.
Covers accidental injuries (does not cover illnesses).
• Broken Bones.
• Being hit by a car.
• Lacerations.
• Bite wounds.
• And more.
Wellness Routine Care Plans.
Cover routine and preventative care.
• Annual wellness check-up and blood-work.
• Vaccinations.
• Flea, tick, and heart worm preventatives.
• And more.
Other Benefits of Progressive Pet Insurance by Pets Best.
Save 5% on a BestBenefit policy when you get a quote through Progressive. Plus another 5% if you insure more than one pet. ** Plus, you'll get free 24-hour access to veterinary experts for all your pet health-related questions.
What's not covered by pet insurance.
• Pre-existing conditions (pet insurance is for future health issues that develop after your policy is in effect).
• Preventive, elective, and cosmetic procedures.
• Boarding and grooming.
• Food (including prescription food).
Pet insurance cost.
A BestBenefit Accident and Illness Plan can cost as little as $1/day even with a 90% reimbursement option. * That means that after you meet your annual deductible, we'll pay for 90% of covered expenses, and you'll only pay for 10%.
You'll need to get a quote for your pet to see how much it'd cost (since the price depends on the age, breed, and location of your pet). You can adjust your plan limits and even remove some coverage options, to fit your coverage and budget needs.
It's best to get your kitten or puppy insurance, or your newly adopted pet enrolled in insurance as soon as possible, before they have health issues since pet insurance doesn't cover pre-existing conditions.
Prepare for the Unpredictable.
You can't predict when your pet is going to get hurt or sick, but you can help prepare financially for when they do with the Hartville Pet Insurance program. With customizable coverage options, it's easy to find the right plan for your pet at the right price for you.
We Have the Plan That's Right for Your Pet.
Our cheap affordable options make it easy to get the coverage you need at the right price.
• Accidents and injuries coverage includes treatment for swallowed objects, broken bones, toxic ingestion, cuts, burns, and more.
• Our illness coverage includes treatment for serious conditions, like diabetes and cancer, to minor conditions, like an upset stomach and ear infections.
• When you add preventive coverage to your plan, you'll be reimbursed for a scheduled amount for a list of services that help keep your pet healthy.
Liberty Mutual Insurance helps people preserve and protect what they earn, build, own, and cherish. Keeping this promise means we are there when our customers need us most. Throughout our operations around the world, we are committed to providing insurance products and services to meet the needs of individuals, families, and businesses; offering a diverse and dynamic work environment for our employees; and supporting our communities.