Cheap livery insurance (Request a Free No Obligation quote No B/S calls or spam email)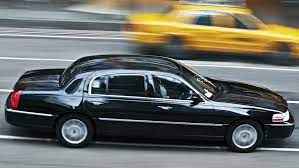 For-hire livery insurance, also known as livery insurance, is a type of commercial auto coverage for vehicles that are used by businesses that generate revenue from transporting people. Commercial insurance covers businesses for-hire basis
Compared to a regular taxi service, which is typically hailed on the spot, a livery service is one where the transportation is scheduled ahead of time or is on a scheduled route Businesses that transport people, such as hotels that offer a shuttle service, typically don't need for-hire insurance.
Cheap livery insurance cost     

(No B/S Calls or spam email)
Various factors influence the cost of for-hire insurance including your state, vehicle use, driving history, and coverage needs. One way to keep your premium low is to maintain a good driving record.
Discounts might also help lower your for-hire livery insurance cost. we compare rates from these Livery insurance companies Auto-Owners Kemper|Infinity Mutual of Enumclaw Progressive Badger Mutual Bristol West Nationwide Encompass GAINSCO Hallmark Hartford Mercury MetLife Safeco Safeway State Auto Travelers
Get a free insurance quote
We offer for-hire cheap livery insurance in these states: Alaska, Arizona, California, Colorado, Connecticut, Delaware, Florida, Georgia, Hawaii, Idaho, Illinois, Indiana, Iowa, Kansas, Kentucky, Maine, Massachusetts, Michigan, Minnesota, Mississippi, Missouri, Montana, Nebraska, Nevada, New Jersey, New York, North Carolina, North Dakota, Ohio, Oklahoma, Oregon, Pennsylvania, Rhode Island, South Carolina, South Dakota, Tennessee, Texas, Utah, Vermont, Virginia, West Virginia, Wisconsin, and Wyoming
Types of Livery Insurance
The most common types of for-hire  insurance are:
Taxi Insurance
Taxis transport passengers to their chosen destinations via a taxi cab. Taxis typically operate in large cities and at airports, and earn a fare depending on the length of the taxi ride. Traditional taxis typically do not offer pre-arranged transportation.
Black Car/Limousine Insurance
Black car and limo services provide pre-arranged luxury transportation with specific pick-up and drop-off locations.
cheap Rideshare Insurance
People who use their vehicles to transport people for a Transportation Network Company (TNC) such as Uber or Lyft need special protection beyond basic auto insurance.
how much does livery insurance cost
The cost of livery insurance is similar to the cost of taxi insurance, falling somewhere between $4,500 and &$ 9,000 a year.
Livery insurance is expensive because for-hire drivers face big risks. Livery vehicle drivers spend more time on the road compared to the typical drivers. They also drive in more populated areas, and they almost always have passengers in the car. For insurance companies, this means they are at higher risk of an accident.
The cost of livery insurance depends on several factors, including:
• Location.
• How the vehicles are used.
• Driving record.
• Lever of coverage you require.
Depending on these factors, livery insurance can be expensive. It's always recommended to ask your insurance agent if they offer discounts.
We work with cheap livery insurance companies which enables a stable market for our coverage and rates, implementing effective loss control/risk management practices, and offering premiums below many other major carriers.
We understand your trucking business and the very unique needs of owner-operators, public auto insurance, and commercial trucking insurance. We can provide you with the right information with a complete range of coverage and policy options for your business or company.