Do you need cheap life insurance for parents? (start a Free No Obligation Quote No B/S calls or spam Email)
Can You Get Life Insurance for Your Parents?
Yes, you may purchase a cheap life insurance policy on your parents provided you meet the basic requirements.
First, you must have their consent. You'll need them to sign the application agreeing to the coverage.
affordable cheap life insurance for your parents will help cover the final expenses they leave behind.
Doing so can provide peace of mind for you and your family during this difficult time. In order to buy a policy on a parent, you will need their consent along with proof of insurable interest.

The type of policy you buy will depend on their age, financial situation, and their overall health.
Having life insurance is essential when it comes to preparing for the passing of a loved one (learn what to do when a loved one dies). It's imperative to purchase a policy that will offer the most support for you on one of the worst days of your life
Top Burial Expense Insurance Comparison Chart
The company, Policy type, Issue ages, coverage amounts, amount of death benefit
Deciding which type of life insurance is best for a parent
No matter what age your parent is, the type of life insurance policy that covers them should align with the risk being covered. With that in mind, you might purchase a term policy to cover a debt, a permanent policy to cover estate taxes, and a final expense policy to cover a funeral. You don't have to purchase all three (though you could).
The goal is to purchase the type of policy that best matches your family's circumstances. Here's a brief overview of how each major type of life insurance for seniors works.
Term life insurance: As we mentioned earlier, term policies tend to offer coverage for the least amount of money. But what makes them so affordable is that the coverage terms expire after a certain number of years, often 10, 20, or 30 years. Term coverage may not be available past age 85, even if the policy is taken out at a younger age. That may be fine if the risk you're insuring against goes away before the term is up. But for more enduring risks, you may want to choose a whole life policy.
Whole life insurance: This type of permanent insurance costs more than the term but is in effect for the life of the insured, as long as premiums are paid. It's a useful tool for wealthy families: They can use the policy proceeds to pay estate taxes so the entire value of their estate goes to their heirs. It's also a logical choice for anyone who wants to provide a guaranteed death benefit for a child– as reimbursement for providing care.
Compare Rates online NOW
(Free No Obligation Quote No B/S calls or spam Email)
Final expense life insurance: Sometimes colloquially referred to as cheap burial insurance or cheap funeral insurance, this is a permanent policy with a small face value, typically $2,000 to $25,000. Its small benefit means the premiums are substantially lower than those for a larger whole life policy. The applicant must answer a few medical questions and provide their prescription history, but need not undergo a medical exam, depending on the carrier.
Guaranteed issue life insurance: People who don't qualify for any other policy because of their health may purchase guaranteed issue (sometimes called a guaranteed acceptance) at a higher cost. Examples of conditions that typically disqualify applicants are terminal illness, dialysis, currently being in a hospital or nursing home, and needing an organ transplant.
These policies have much higher premiums than ones with health qualifications because they accept the highest-risk applicants. They also have a two-year waiting period. If the insured dies during the waiting period, the insurer typically will return the premiums to the policy owner.
Cheap Funeral cover For Parents over 75
Purchasing cheap insurance for old parents is so incredibly important today. Whether burial quotes for your mother or burial insurance for parents over 80 getting insurance on someone else is easier than you think.
There are dozens of burial insurance companies that offer level same day instant coverage. What about no medical exam life insurance? There are NO exams as we have mentioned previously.
What if my parents have multiple funeral policies? That is OK too! More often we find that parents want to fill in the gaps because the policies they have now are just not enough to cover their funeral expenses.
Perhaps they want to leave a legacy or a trust fund for their grandchildren. Ask us how this is possible and we will give you a step by step process
Talk to your parents about life insurance and finances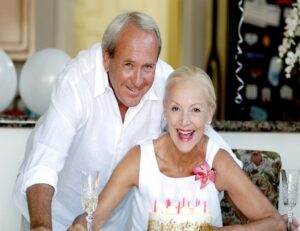 Talking to family about money can be hard. Because your parents have always looked out for you, it can feel awkward to flip that role and ask about their finances. Many adult children also want to avoid making it sound like they're trying to secure an inheritance.
But having these tough conversations is critical for getting parental consent and ensuring participation in buying a life insurance policy.
Consider bringing up the topic of life insurance as part of a broader discussion about funeral wishes and estate planning. If it helps get the ball rolling, tell your parents you're mulling over the same ideas with your spouse or children, and ask your parents how they made those choices. Or, if it feels right, just ask.
The best cheap life insurance for parents
Choosing the best life insurance company for your parents will depend on your family's situation and goals. The age and health of your parents will also affect what options are available.
If your parents are 60 or older, it might be best to start with the Best Life Insurance Companies for Seniors. If they're younger, check out the Best Life Insurance Companies in the US.
Or, if you want to crunch some numbers first, you can compare quotes from a few companies to get an idea of pricing.
Buying life insurance on your parents isn't always a fast or straightforward process, but don't put it off or shy away from bringing up this tough conversation. Taking care of your and your parents' financial health can be an act of love for your whole family. And when you find the right policy for your parents, the awkward moments, complicated paperwork, and shopping around will all be worth it.