Cheap IT Insurance          (Free Quote And Buy Online  No B/S Calls or spam email) Click Here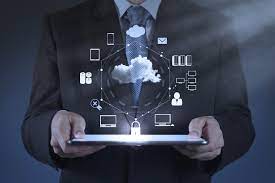 We offer cheap IT insurance for technology businesses including self-employed individuals and consultants working remotely or from home Small businesses to multi-state operations.
Who needs Technology Insurance?
No matter what you do, and whether you're a small business owner or a contractor, insurance can help keep you protected when the unexpected happens. Without it, you run the risk of losing everything you've worked so hard to build.
We cover a range of professionals including (but not limited to): Information tech services. Software developers. Systems analysis. Database administration. Hosting services.
Technology consulting. Integration specialists.  project managers. Online security specialists. System designers. Website developers.Application service providers.Hardware manufacturing.Hardware installation.
If you are a professional contracting with government agencies and major corporations, you will most likely need to provide a certificate of insurance (COI) to the hiring entity to finalize your contract. Most contract work requires $1 million in liability coverage that names the entity as an "additional insured.".
Whether you're an independent contractor or run a small business, you should make sure you're protected. We've created a policy especially for small business owners like you, offering these three key coverage in one Business Owner's Policy:
• General liability, which can protect your technology business from lawsuits for bodily injury or property damage.
• Commercial property, which covers the place where you do business and the tools you use, like computer equipment and office furniture.
• Business income insurance, which helps replace lost income if you can't run your business because of covered property damage, like a fire.
Common coverage for the Technology Industry.
• Data Breach.
• Errors and Omissions Insurance.
• Business Income for Electronic Vandalism.
• Fraudulent Transfer.
• Contractual Liability.
• General Liability.
Coverage is available in these states: Alaska, Arizona, California, Colorado, Connecticut, Delaware, Florida, Georgia, Hawaii, Idaho, Illinois, Indiana, Iowa, Kansas, Kentucky, Maine, Massachusetts, Michigan, Minnesota, Mississippi, Missouri, Montana, Nebraska, Nevada, New Jersey, New York, North Carolina, North Dakota, Ohio, Oklahoma, Oregon, Pennsylvania, Rhode Island, South Carolina, South Dakota, Tennessee, Texas, Utah, Vermont, Virginia, West Virginia, Wisconsin, and Wyoming