Need cheap insurance lapse cover?                                           Get a Car Insurance Quote Online (Free Quote No B/S calls or spam email)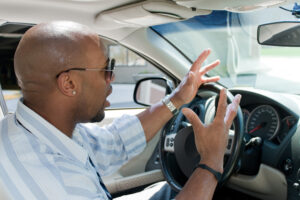 A lapse in car insurance is any period in which you have a registered car in your name, but do not have car insurance coverage on it A  coverage lapse is when you go from having auto insurance to not having it.
It's still a lapse in coverage, even if it's just for a day or two.
To an insurer, a lapse in coverage looks like you chose to drive uninsured or you can't keep up with your payments. Insurance companies look at this as risky behavior that increases the likelihood of you getting into a car accident
Insurance companies look at a lapse in coverage to mean that you're at higher risk than those who keep their policies going. Even a one-day lapse in coverage can lead to higher rates.
Sometimes, a lapse in coverage can raise your premium by 15 % and sometimes insurance companies choose not to insure you because of a lapse in coverage.
We always recommend drivers compare quotes from multiple insurers in order to find the best savings on car insurance. Progressive Safeco Encompass Hartford Kemper Preferred MetLife Mutual of Enumclaw Nationwide
Start comparing rates online now(Free Quote No B/S calls or spam email)
If your car is leased, you may not have the option to suspend coverage. If a suspension is not possible, you can remove yourself from the policy (if there are others on it) or cancel your insurance.
That would be considered a lapse, and thus leave you open to raised rates from your insurance company, unfortunately. You may be able to avoid any DMV and state penalties however by filling out an exemption form from the DMV Alaska, Arizona, California, Colorado, Connecticut, Delaware, Florida, Georgia, Hawaii, Idaho, Illinois, Indiana, Iowa, Kansas, Kentucky, Maine, Massachusetts, Michigan, Minnesota, Mississippi, Missouri, Montana, Nebraska, Nevada, New Jersey, New York, North Carolina, North Dakota, Ohio, Oklahoma, Oregon, Pennsylvania, Rhode Island, South Carolina, South Dakota, Tennessee, Texas, Utah, Vermont, Virginia, West Virginia, Wisconsin, and Wyoming
What Should You Do If You Have a Lapse in Coverage?
The one thing you should never do is drive uninsured. Driving without insurance is costly and illegal. Getting caught in an accident uninsured could even lead to jail time in some states. If you are uninsured and need to drive, you need to get back onto an insurance policy.
Of course, that may not be so easy if you are constrained financially, and missed payments because you could not afford them. Car insurance is expensive, and it does take a chunk of your monthly salary. If your livelihood depends on using your car, however, you are going to need to find a way to get affordable auto insurance.
Our best advice would be to restructure your policy.
Choosing lower limits can ease your payments by a good amount. you can also find numerous other ways to get down your monthly rates, such as applying for discounts. The longer you wait, the more expensive your rates will become, thus costing you more money in the long run.