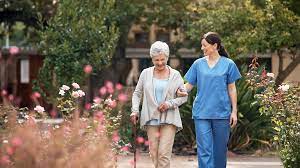 whether your business is an active adult community, apartments or condominiums for seniors, or even a nursing home, we custom-tailor insurance solutions to suit your needs, start a free (No Obligation quote No B/S Calls No Spam emails)
• Senior living communities
• Assisted living facilities
• Assisted living for developmental disabilities
• Adult daycare
• Continuing care retirement center (CCRC).
• Convalescent homes.
• Individual living centers.
• Nursing homes.
• Residential care facilities.
• Retirement apartments( not licensed by the state).
• Skilled nursing.
• Any "out-of-home" care community.
These programs are available in these states: Alaska, Arizona, California, Colorado, Connecticut, Delaware, Florida, Georgia, Hawaii, Idaho, Illinois, Indiana, Iowa, Kansas, Kentucky, Maine, Massachusetts, Michigan, Minnesota, Mississippi, Missouri, Montana, Nebraska, Nevada, New Jersey, New York, North Carolina, North Dakota, Ohio, Oklahoma, Oregon, Pennsylvania, Rhode Island, South Carolina, South Dakota, Tennessee, Texas, Utah, Vermont, Virginia, West Virginia, Wisconsin, and Wyoming.
Get a Free No-Obligation Quote Now (Free Quote No Junk emails or calls)
Most of the insurance carriers we quote are A.M. Best "A-" or better-rated carriers to protect your clients and they offer insurance, endorsements, protection, and bonds tailored to your industry, including:
Property Insurance Coverage Advantages.
• Emergency vacating expense.
• Employee theft.
• Forgery or alteration.
• Ordinance or law– Loss to the undamaged portion of the building, including demolition costs and increased cost of construction.
• Property off-premises.
• Property of residents.
• Utility services.
• Communicable disease extra expense.
• Theft of residents' money and securities.
General Liability Insurance Coverage Advantages.
• Blanket additional insureds (as required by contract).
• Limited assault.
• Limited property damage to property of others in your care, custody, or control.
• Temporary liquor liability.
Assisted Living Facilities Professional Liability Insurance Advantages.
• Occurrence form.
• Broad limits.
• Insureds include employees, volunteers, and students-in-training.
Abuse or Molestation Insurance Advantages.
• Occurrence/claims-made.
• Broad limits.
• Innocent employee, volunteer, and student-in-training limited civil expense.
Commercial Automobile Insurance Advantages.
• Blanket additional insureds.
• Care, custody, or control amendment.
• Additional transportation expenses.
• Garage keepers.
• Expanded audio, visual, data electronic equipment.
Some factors our experts use to prepare our customized assisted living insurance.
liability and risk management packages:
• Number of communities?
• Do you use volunteers?
• Do you provide transportation services?
• Are pets allowed?
• How is your staff trained?
• Any previous patient property theft or damage?
• Have you had previous claims.
cheap insurance for assisted living facilities